Gweike, a leading tech company, is excited to announce the ongoing launching of the crowdfunding project of its recent innovative product, Gweike G2, on the crowdfunding platform, Kickstarter. The project so far has been a roaring success with more than $330,000 amassed from its backers. The response the project has generated in a short period is incredible and tells that the attention it is attracting will swell as time goes on. The Gweike G2 product is a cutting-edge engraving tool that is delivered to deliver unparalleled precision and cater to the needs of modern engravers. This sophisticated product is billed to offer revolutionary solutions in engraving and cutting.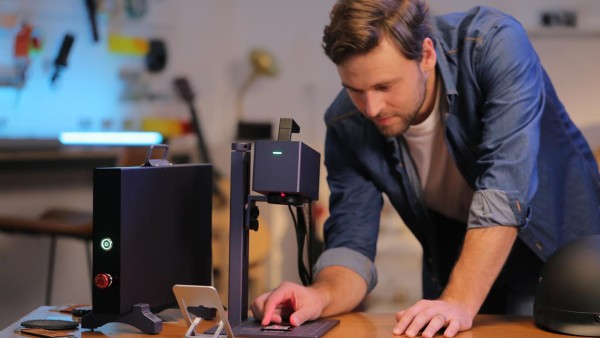 The crowdfunding campaign has massively garnered interest from tech enthusiasts and more only just a few weeks since it kicked off. The campaign's success in surpassing the intended goal is only a testament how to the huge demand for this multifunctional and highly functional product. It reaffirms the perspective that Gweike G2 is a transformative product that gels convenience and functionality into one portable and durable package. The interest in this tool is only going to increase as time goes on.
The Gweike G2 comes with lots of features that are designed to enhance the daily lives of users. This minimalistic and sleek-designed product packs lots of useful functions such as a state-of-the-art fiber lens, 20W of continuous power outing, and unparalleled detail on a variety of materials such as metals, plastics, leather, and more. Merging affordability and versatility, this product also features color engraving, an innovative operating system, and more.
Weighing in at just 12kg (26lbs), the Gweike G2 is highly portable making it convenient to be used. This tool comes with various features that take engraving beyond the limits of a traditional workbench.
As the Gweike G2 crowdfunding campaign is going on smoothly, the Gweike team expresses their gratitude to their backers and they remain committed to innovation and transparency. To learn more about the Gweike G2 product and be part of the crowdfunding campaign, visit the Kickstarter page. You can as well visit Gweike story to learn more about the brand.
About Gweike
Gweike is a tech company founded in 2004 that specializes in building cutting and engraving machines. They are dedicated to designing engraving tools that are easy to use, convenient, affordable, and innovative.
Media Contact
Company Name: Gweike
Contact Person: Bill
Email: Send Email
Country: China
Website: https://www.gweikecloud.com/