With the brand name change to Turio, existing GoPenguin customers still enjoy warranty benefits.
GoPenguin, a Travel and Lifestyle brand, has officially changed its name to Turio.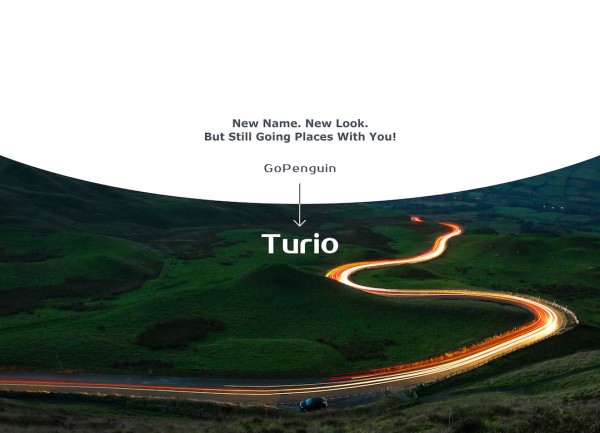 Turio, who are the makers of high-quality travel luggage, revealed that the change of name is in sync with their evolution and their vision of attaining unequalled heights in the travel and lifestyle industry. Turio also seeks to maintain their highest priority in business which is their commitment to customers and business partners.
With the new name also comes a new logo, which conveys meaning to the company's love for all things travel. The company also revealed that invoicing, packaging and other related documents will be part of the new wave of change. All will be rebranded to Turio after March 20 2020.
According to Founder & CEO, Mily Lee: "By rebranding ourselves as Turio and becoming a complete travel and lifestyle brand with multiple product category offerings, we believe that we are providing our customers with the best selection of travel products available to the market today."
As they upgrade their brand, Turio maintains that existing excellent services to customers will remain the same. Products may have a different look, Brand name and invoice, but quality, nonetheless, remains the same.
However, amidst the myriad of changes coming with the upgrade, Turio is assuring customers that warranty for all past, current and future GoPenguin orders will continue to receive full benefits without any changes. The warranty covers cracks or breaks in the shell; Wheels, handles, or telescoping handles that break off and are no longer usable and Zippers that can no longer be opened or closed.
Turio and GoPenguin orders will be handled by the same team. Turio will start selling soon online and its launch has been delayed due to Covid-19 but customers can still subscribe to the company website to stay updated for more news. In addition to that, the rebranding and name change will not affect shipping and billing addresses, tax identification, and additional invoicing information. All will remain the same.
With a brand new name, Turio is also unveiling a brand new website solely focused on what they do best–seamless travelling experience for its customers.
Visit www.turiotravel.com
Media Contact
Company Name: Turio Inc
Contact Person: Nick Burgdorf
Email: Send Email
Phone: 9176265984
Country: United States
Website: www.turiotravel.com