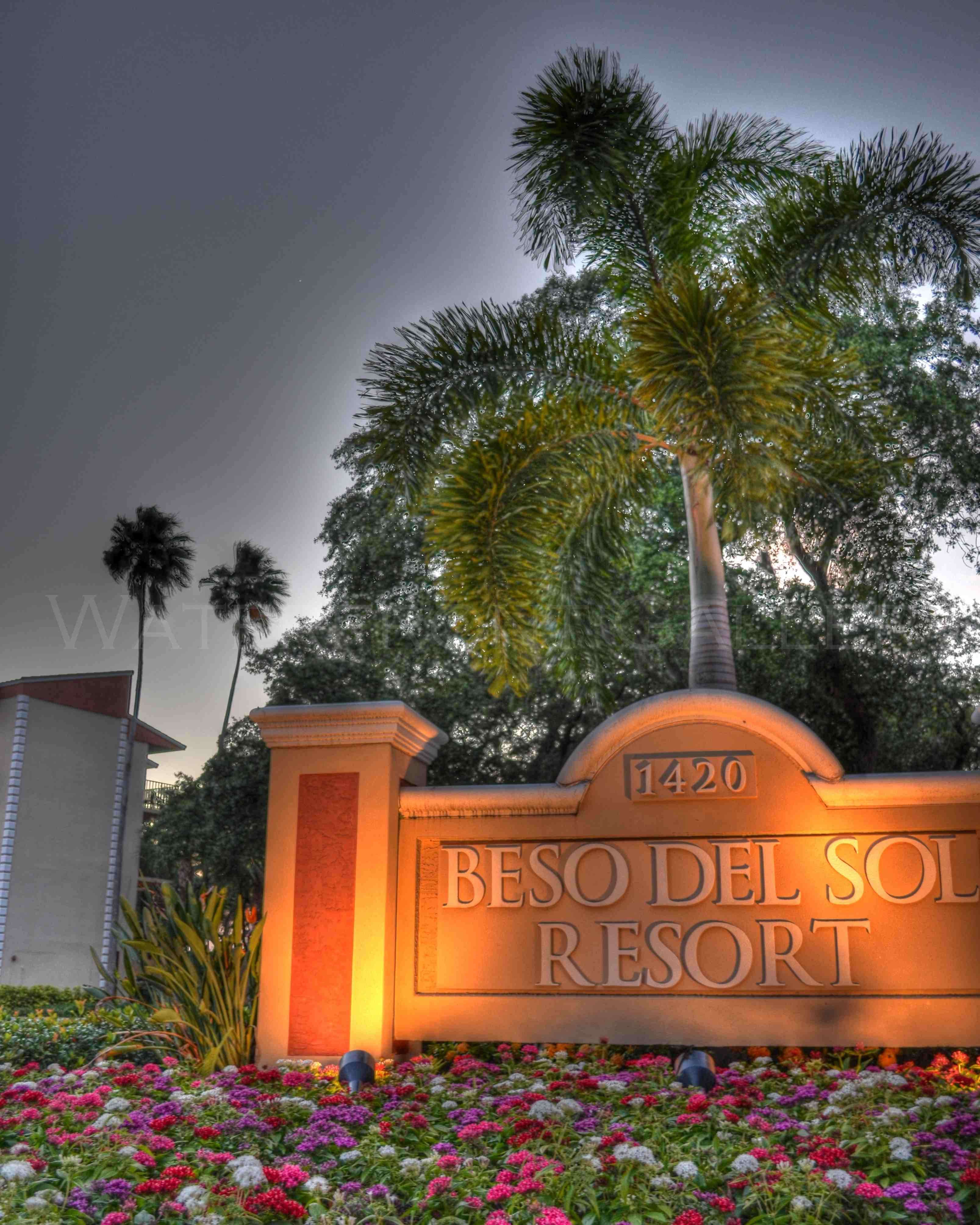 Hotels.com Celebrates Exceptional Experiences
DUNEDIN, FL – July 18, 2019 – Beso Del Sol Resort is owned and managed by Global Connections, Inc. (GCI) and has been selected for the Hotels.com 2018 "Loved by Guests" Award. GCI, the highly respected travel club developer, fulfillment and service provider, owns and manages six resorts in popular vacation destinations. One of these resorts, GCI's Beso Del Sol, embodies the charm and hospitality of "Old Florida" making it a year- round paradise and a picturesque site for special occasions.
Hotels.com "Loved by Guests" global awards celebrate the properties that guests are excited to talk about. These awards are given to the "best of the best" partners — those who go the extra mile to delight travelers.
According to Rene Hardtke, Sr. Product Marketing Manager for the Expedia Group's Hotel.com, "When our guests have an exceptional experience after booking on Hotels.com, they have an opportunity to tell us by rating and reviewing the property. To find this year's most loved properties, our experts analyzed millions of verified guest reviews and ratings."
Beso Del Sol is ideally located on the waterfront overlooking Caladesi and Honeymoon Islands on Florida's Gulf Coast.
Dave Dawson, GCI's Vice President, Resort Acquisitions and Development, "The award is a testament to our team's hard work and commitment to the guest experience. We are proud of this achievement and look forward to welcoming travelers to Beso Del Sol so that they too may experience what Hotels.com guests already know. We are honored to be counted among the 'best of the best.'"
The very popular Beso Del Sol resort is unique in that it accommodates Global Discovery Vacations club members along with non-club members visiting from all over the United States. In addition to Beso Del Sol in Dunedin, Global Connections owns and operates Beso Del Sol (Sunset Beach, CA), White Oak Lodge and Resort (Gatlinburg, TN), Sea Shells Beach Club (Daytona Beach, FL), and Lodge by The Blue (Breckenridge, CO). GCI also leases and manages scores of vacation condominium units all over the continental United States and Hawaii, as well as Canada, the Caribbean and Mexico.
Most recently, Beso Del Sol was also named to the TripAdvisor® Hall of Fame.
About Global Connections, Inc.
Global Connections, Inc. is based in Overland Park, KS, opening in 1996 as a travel club fulfillment and service provider. Considered a leader in the travel club industry, GCI offers the members of its Global Discovery Vacations club program a wide variety of leisure benefits and vacation options at more than 700 North American resorts. GCI is the developer and owner of resorts in California, Florida, Tennessee and Colorado as well as owning and leasing numerous resort condominium units throughout the U.S., Canada, Mexico and Caribbean.
For more information about GCI visit exploregci.com
About Beso Del Sol Resort
GCI's waterfront resort overlooking Caladesi and Honeymoon Islands on Florida's gulf coast, offers studio, one- and two-bedroom suites designed with comfort and convenience in mind. Perfectly situated near Clearwater Beach and Caladesi Island for an ideal vacation getaway or destination wedding in delightful Dunedin, Florida, the resort has been lauded by Trip Advisor and Tampa Bay Magazine. In addition to its fabulous location, there is an abundance of activities on site with swimming pools, hot tub, a tiki bar and grill, plus complimentary bikes and the Jolley Trolley for guests to get around town.
About Global Discovery Vacations
Global Discovery Vacations is a respected membership based travel club offering its members access to condominium accommodations, cruise and tour vacations, a full-service travel agency, a concierge program, and other leisure benefits. For more information visit their website.
Contact: Melanie Gring 561-212-5359
Media Contact: Georgi Bohrod 619-255-1661
Media Contact
Company Name: GBG and Associates
Contact Person: Georgi Bohrod
Email: Send Email
Phone: 619.255.1661
City: San Diego
State: CA
Country: United States
Website: www.gbgandassociates.com