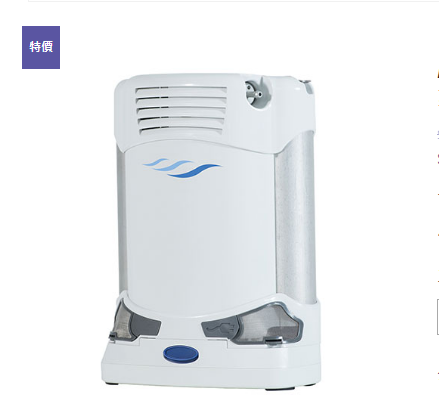 The term CPAP stands for Continuous positive airway pressure. A CPAP machine has numerous benefits to individual suffering from sleep apnea. Sleep apnea is critical sleep disorder in which breathing repeatedly stops and starts. Sleep apnea is a sleeping disorder caused by an obstructed airway. Different individuals will take different periods to obtain all the benefits a CPAP machine can offer due to different OSA symptoms. Below are key benefits of using CPAP machine for people struggling with sleep apnea.
1. Enhanced Concentration
Studies show that severe, untreated sleep apnea can damage your brain tissues. This will, therefore, minimize your concentration, especially during the day. In this situation, an individual should invest in a CPAP machine earlier enough to prevent memory loss. A CPAP machine is essential because it not only enhances your concentration but also your ability to think and make decisions. This will, therefore, enhance productivity in your area of specialization and also minimize any chances of causing a costly mistake at work.
2. Better Attitude
It's not easy to maintain a positive attitude when you're having a challenge in controlling sleep apnea. Untreated sleep apnea can cause more health problems in the long-run. A more negative change in attitude may be as a result of untreated sleep apnea for a long duration of time. An individual should maintain CPAP compliance to prevent more spending in medication. In addition, sleep apnea can lead to depression, which is another reason why your attitude might be low.
An individual should correctly use a CPAP machine to enhance sleep which concurrently brings positive attitude. It's not only the halt of sleep apnea symptoms such as lethargy, headache, depression, and daytime sleeping that prompt the attitude turnaround but also general sense of wellbeing. A CPAP machine will reduce your medical spending in the long-run because you won't meet your doctor at a regular basis.
3. Reduced Car Accidents
Lack of enough sleep during the night can lead to car accidents. Sleep apnea reduces your concentration during the day because your mind has not been refreshed due to obstruction in sleeping. Better sleep as a result of good compliance with a CPAP machine can minimize the chances of being involved in a car accident. This can be achieved by a CPAP machine because you'll increase your daytime alertness. Research shows that daytime fatigue and sleepiness are associated with sleep apnea.
4. Mininize the Risk of Cardiovascular Diseases
Untreated sleep apnea can lead to heart problems such as irregular heartbear, coronary artery disease, or congestive heart failure. It's a great idea to treat sleep apnea at early stages using the right CPAP machine.
5. Prevent Stroke
Consistence CPAP use is emphasized because it reduces the risk of suffering from stroke. Stroke is categorized among the leading cause of long-term disability and death. Lack of perfect circulation of oxygen in your body due to untreated obstructive sleep apnea can lead to stroke as a result of brain loss. It normally occurs when there's a rapture of blockage in one of the blood vessels leading to the brain.
Conclusion
A CPAP machine is also important to use in treating sleep apnea because it improves insulin sensitivity. This will, therefore, prevent type 2 diabetes. If you might be in need of buying the right CPAP machines follow this link http://cpappal.com/
Media Contact
Company Name: CPAP Pal
Contact Person: Media Relations
Email: Send Email
Phone: +85296193698
Country: HongKong
Website: https://cpappal.com