"Santa Claus is missing, and the evil Krampus has taken over his workshop. The only person who can save Christmas is a young orphan boy named Julius. But can he do it before every child awakes to lumps of coal in their stockings?" (Movie Moustache)
Los Angeles, CA – Dec 23, 2019 – Enjoy the beautifully animated Christmas tale on VOD platforms, including Amazon: https://amzn.to/2Pa0xiA.
From director Jacob Ley (The Secret Life of the Ice Flower), his Swedish/Danish animated feature, FINDING SANTA: A CHRISTMAS ADVENTURE (aka 'Den magiske juleæske'), is a heartwarming tale to be enjoyed by both young and old.
"This sweet Danish film begins with magical music that will put you in the holiday mood. The animation is simple and stylized, providing you with a feeling that you're actually in Denmark long ago," wrote Movie Review Mom.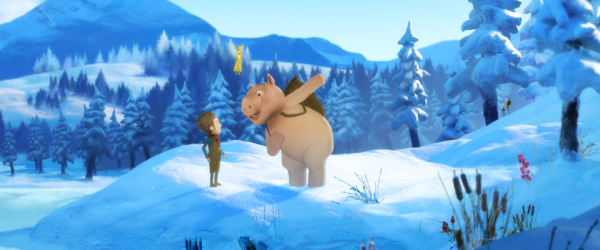 Written by Ley and Sanne Munk Jensen, FINDING SANTA takes place in a small orphanage located in the snowy Danish countryside. Inside live eight children, one of whom is Julius – an eight-year-old boy who is obsessed with Christmas. But when he faces conflict with two other children, Greger and Pip, Julius hides inside his Christmas box – only for it to take flight with magical powers into a winter wonderland world. Julius adventures are just beginning, as he faces the scary Krampus, who has taken over the Winterland and Tomten, leaving it up to Julius to find Tomten. Along the way, Julius receives help from unlikely friends – a golden angel and a living marzipan pig. Will Julius be able to restore his Christmas spirit and save the holiday from darkness?
"The animation is often truly beautiful. The opening scene of the sun shining through an icicle on a still Christmas Eve day is every bit as eye-catching as a big-budget Disney film, and stills throughout the film perfectly capture winter's beauty. Along those lines, the old-fashioned animation gives the characters a Tim Burton-esque feel," wrote Realm of Film.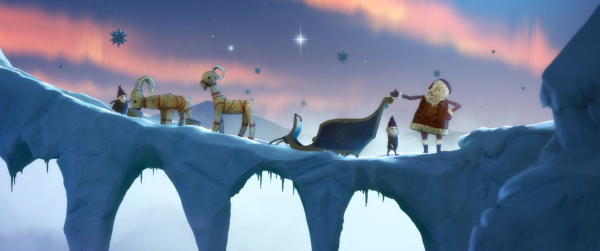 FINDING SANTA is a Christmas film that enables the audience to rediscover the joys of the old tradition, while simultaneously illustrating the significance of maintaining your childhood beliefs. As a cinematic international gem, Ley's feature is loaded with creativity, energetic characters and artful animation. Accompanied by positive messages about courage, believing in the spirit of Christmas, friendship, imagination and kindness.
"FINDING SANTA: A CHRISTMAS ADVENTURE is a heartwarming and jolly family movie, one that will definitely leave you feeling the festive spirit. If you're looking for something a little different to entertain the family this Christmas, you can't go far wrong with a mission to save Santa…and a giant, talking pig named Herman," continued Movie Moustache.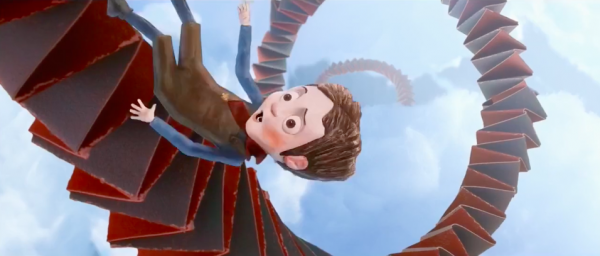 Watch the trailer here: https://www.youtube.com/watch?v=AVmsVV1CaW8
TriCoast Entertainment has released FINDING SANTA: A CHRISTMAS ADVENTURE onto various digital platforms (Amazon, iTunes, InDemand, DirecTV, Vudu, Vimeo on Demand, FlixFling, AT&T, Hoopla, Google Play, FANDANGO, Sling/Dish).
For more information or press inquiries, please contact jenna@tricoast.com
FINDING SANTA: A CHRISTMAS ADVENTURE stars voiceovers from Herman Knop (The Christmas Family 2), nominated actor Claus Bue (The Danish Girl, The Prince and Me), Lars Hjortshøj (Journey to Saturn), Lifetime Achievement Award winner, Albert Rudbeck Lindhardt (The Rain, Follow The Money, The Day Will Come), multi-award winning actress Bodil Jørgensen (The Idiots, Nothing's All Bad, The Green Butchers), Rasmus Bjerg (The Way to Mandalay, Flame & Citron) and award winning actor Dennis Storhøi (The 13th Warrior, The Saboteurs).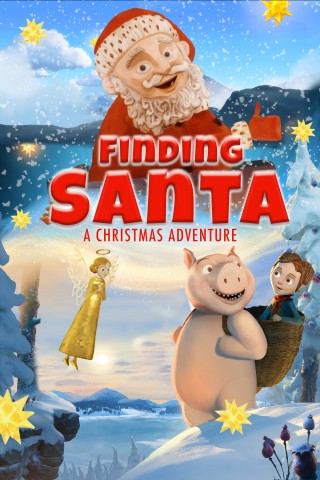 FINDING SANTA: A CHRISTMAS ADVENTURE (2017, 80 min.) Directed by Jacob Ley. Written by: Jacob Ley, Sanne Munk Jensen. Producers: Anne Sofie Hansen-Skovmoes, Rodrigo Villalobos, Fie Ørnsø. Editor: Elin Pröjts. Original music: Morten Dalsgaard. Swedish, English. Copenhagen Bombay, TriCoast Entertainment.
PRODUCTION COMPANY: Copenhagen Bombay.
About TriCoast Entertainment:
TriCoast Entertainment is a premium Domestic Distributor, representing the best of U.S. and international films: in theaters, on VOD, on DVD and TV. Sister company to TriCoast Worldwide and TriCoast Studios, the company is located at the Studio facility in Culver City, Los Angeles.
Founded by: Strathford Hamilton and Marcy Levitas Hamilton.
For more information, visit: https://www.tricoastworldwide.com/.
Media Contact
Company Name: TriCoast Entertainment
Contact Person: Jenna Wilen
Email: Send Email
Phone: 3104587707
Address:11124 Washington Blvd.
City: Culver City
State: California
Country: United States
Website: http://www.tricoastworldwide.com