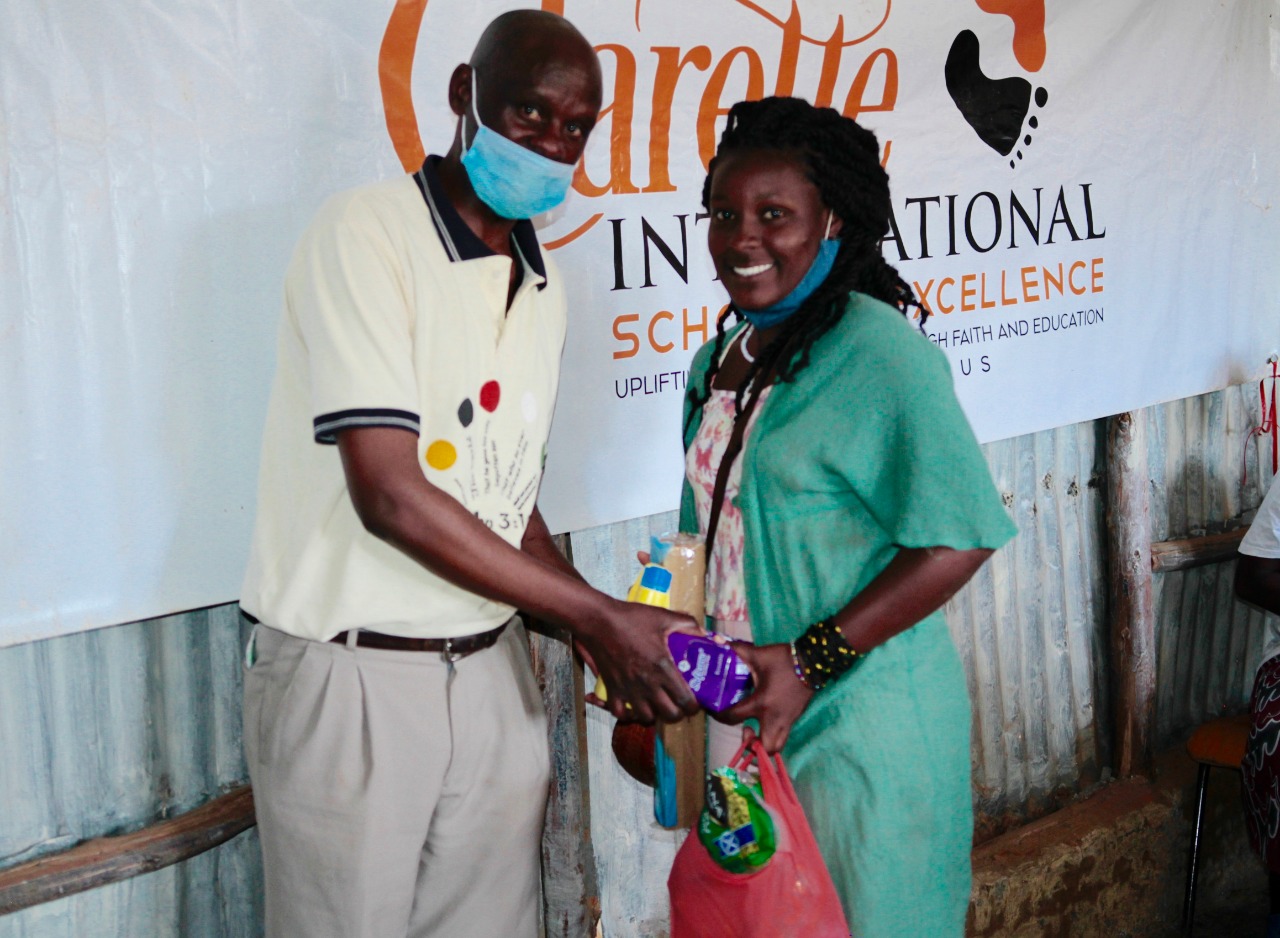 Sixty refugee students in Kenya finally learned what Christmas is all about when lifestyle coach and motivational speaker Clementine Bihiga organized Christmas celebrations for the students and their families on 11th December 2020. Clementine, a single mother, former Rwandan refugee and war survivor has been sharing her success story with the needy through her Clarette Refugee fund, a non-profit 501©3 organization that provides education to young refugees in Kenya.
From her days as an 8-year-old fleeing war-ravaged Rwanda and living in refugee camps to becoming an independent certified coach, teacher, trainer and speaker with the John Maxwell Team, Clementine Bihiga's route to success has been a hard one. Now 34, the young single mother is more accomplished than others her age. Attending school in the US, she displayed extraordinary leadership and speaking skills leading to an internship in the New York State Attorney General's office and being an agent of change for the United Nations.
Losing her daughter was Clementine's second tragedy but she turned her pain into purpose and established the Clarette Refugee fund a non-profit 501©3 organization that works with schools globally to provide quality education, food, uniforms, school supplies and educational scholarships to refugee and poor local students.
Working towards the same purpose, is the CLARETTE INTERNATIONAL SCHOOL OF EXCELLENCE (CISE), a Christian leadership school that provides globally minded Christ-centered education inspiring them to excel in moral character, academics and servant leadership. The CISE aims to shape the future of refugee and poor local students by offering opportunities to students through technology, ministry partnerships, student mission trips, and international student enrolment.

This year Clementine thought of doing something special knowing how badly the poor and needy have been badly hit because of the ongoing pandemic. With no social support, many do not even know where their next meal is coming from. Thanks to people like Clementine and Clarette, there is some glimmer of hope. While all receive help, sixty most needy students in Kenya were given a special treat in December to finally experience the spirit of Christmas. Speaking on the event Clementine says:
I remember being a refugee in Kenya, Christmas was a very stressful time for the families, with parents reaching out to people abroad to ask for money to be able to give their children a good Christmas. I'm glad that this holiday, we can take care of that for 60 refugee and poor local families
Today Clementine Bihiga is an award-winning motivational speaker and coach who offers her services through her Global Impact Academy providing coaching, speaking and mastermind programs to sharpen business and personal skills. She is regarded as an uplifting, energetic and inspiring individual by many personalities in the field.
The Clarette Refugee Fund is one person's passion to make life a better place for thousands of needy young people. It is a mammoth task which is why Clementine calls on support from people and organizations to help sponsor these students to go to school.

For more information: http://www.globalimpactaca.com/
Media Contact
Company Name: Global Impact Academy
Contact Person: Clementine Bihiga
Email: Send Email
Country: United States
Website: http://www.globalimpactaca.com