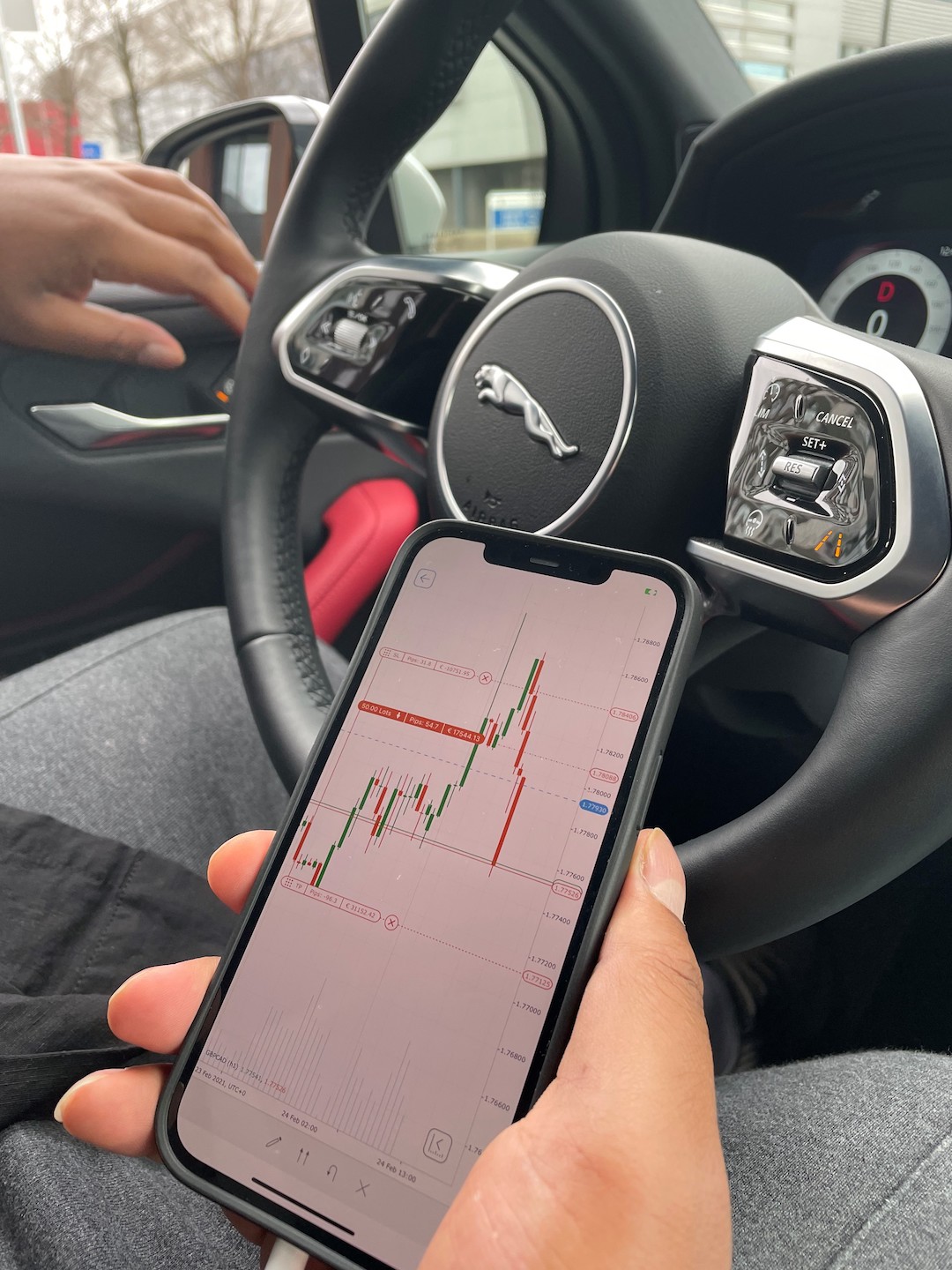 Forex trader Mitchell Rodney has launched his company N3god_fx recently and is steadily rising to greater heights. The entrepreneur has studied the hybrid of foreign currency and exchange to build a large following on his Telegram account. His tricks and tips are displayed on his Instagram account as a testament to his success on the market.
"Forex has brought me so much. I am so thankful for all profits made by me and my signal service members. 2021 we will keep rising and building our accounts day by day. I wish you all wealth and health beyond your wildest dreams. There is enough for all of us to live our best lives. No need to be greedy or thieving", says the seasoned trader, Mitchell Rodney.
According to a 2019 triennial report from the Bank for International Settlements, a global bank for national central banks, the daily trading volume for forex reached $6.6 trillion in April 2019. Tapping into this financial market, Mitchell offers his followers free access to his Telegram channel with over fourteen-thousand subscribers. He shares his daily forex trades live in real-time.
Mitchell provides two packages: a free group and an N3god VIP premium group. The free group only gives access to 1/2 daily signals, while the VIP group offers lifetime access to 6-10 daily premium signals, trade updates, tons of advice, and 24/7 premium Telegram and Instagram life support.
Those members who do not have time to trade themselves, and are interested in automatically copying Mitchell's lucrative signals, can utilize his auto trading copy service that automatically copies all trades. The minimum investment in this scheme is €500.
"I wish all my followers never give up. In any business, there will be unprofitable days or months but, that doesn't mean you quit the business, right? We keep grinding day by day to become financially free to travel, feed our families, buy our dream cars and houses, and LIVE LIFE", says Mitchell as he encourages his millions of followers.
When Mitchell began trading, it demanded much out of him. Yet four years later, he owes everything to forex trading. All his traveling, health, freedom, luxury possessions took four years of failing and losing tons of money. But he says he is glad he never gave up.
For more information, please visit: https://www.instagram.com/n3god_fx/
Media Contact
Company Name: N3god_fx
Contact Person: Mitchell Rodney
Email: Send Email
Country: United States
Website: https://www.instagram.com/n3god_fx/