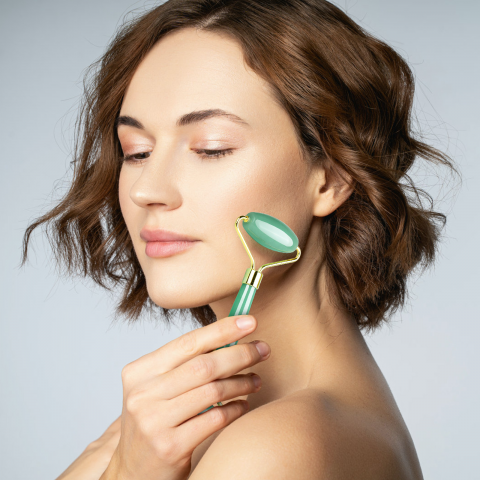 FACEMADE, a beauty and personal care brand, highlights the benefits of ancient Chinese medicine Gua sha in its brand-new skincare products. The company's new line of products is a celebration of this folk medicine and its rejuvenating effects on the body.
"You can find the best items and shop pieces for your collection. However, you express yourself, and you're beautiful because you're you. And we want to be a part of your beauty. At FACEMADE, you are the unfilled canvas, and we can't wait to see how you convey yourself", says a spokesperson for FACEMADE.
Originating in the Warring States period (475-221 BCE) of ancient China, Gua Sha has been a pillar of folk medicine. Modern facial Gua Sha later were introduced in the 1990s and 2000s by advocates of Gua Sha like Zhang Xiuqin, who disseminated holographic beauty Gua Sha.

Gua sha rollers and scrapers significantly improve the movement of lymphatic fluids, and they can also break down tension in muscles and knots in the face, neck, and shoulders. This antique recipe can be used to reduce facial lines while functioning as a gentle, natural face-lift, resulting in less puffy eyes and sharper cheekbones.
"Let's face it, the modern era is equivalent to less time, more stress, pollution, extended hours in front of screens and feeling excessively tired. The ancient Gua Sha technique is a deep tissue version of the face roller, and the perfect ritual for modern living, providing a quick way to release signs of skin fatigue and recharge your skin with exceptional energy and glow", says a spokesperson for FACEMADE.
Another remarkable benefit of Gua Sha is an increase in blood circulation while lifting and firming the skin. It gives the face a smoother complexion and more sculpted features and reduces hyperpigmentation on the treated surface area of the skin.
The FACEMADE founding team is committed to delivering customers with nothing but high-quality and guaranteed personal care products. In addition, FACEMADE is here to provide customers with an alternative healthy beauty lifestyle.
For more information, please visit:www.facemade.com
Media Contact
Company Name: FACEMADE
Contact Person: Media Relations
Email: Send Email
Country: China
Website: http://www.facemade.com