For the Good of All NOW! is a guide to build community and connection by embracing the oneness that we are all a part of. David Currie dives into the challenges that humanity faces today, including how the current political and institutional systems are failing us and the options for addressing those challenges outside of these traditional political systems.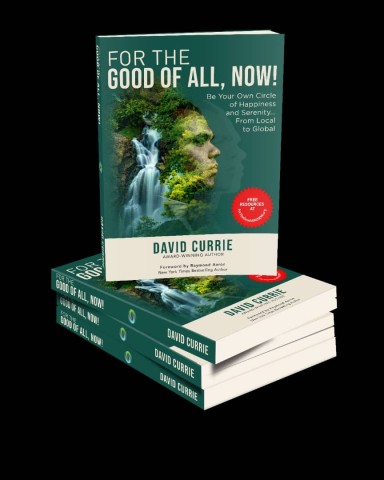 "I believe that the world we are leaving to our children and grandchildren is worse than the one we inherited. It is time to embrace the connection we have with the earth and each other, instead of just what we as individuals or organizations can gain for ourselves," said David.
With candor and historical examples, David demonstrates what is needed to create meaningful change through a deeper understanding of our symbiotic relationship with each other and the world we inhabit. The largely self-inflicted crises and chaos humanity is experiencing are not inevitable, they are choices others are making in our names. Instead, David outlines a simple vision and strategy for a movement that removes the individualism that breeds discontent and greed and restores wellbeing.
"This is not another environmental book about recycling or how to reduce your carbon footprint. It is about embracing a movement that can change how we live as a society. It is about changing how we interact with each other and our environment. For the Good of All, NOW! is a guide to the possibilities for our planet and society by building a different world focused on caring, connection, and the good of all!" said David.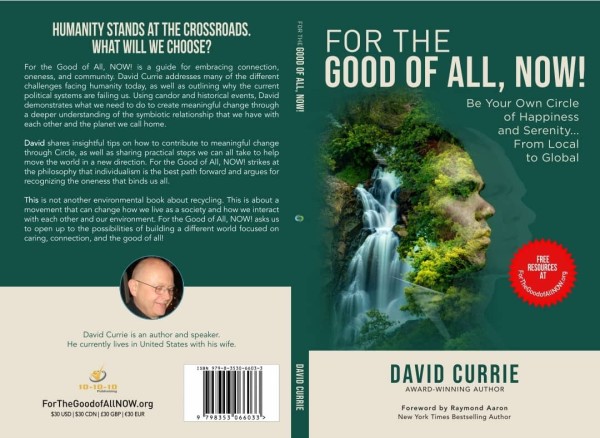 With insightful tips on how to contribute to meaningful change through the practice of the Circle, David shares useful ways that we can change our society for the better and embrace a new relationship with our planet, one that benefits the earth and humanity.
David Currie currently lives in the U.S. He is available for speaking engagements. To learn more or to contact David go to www.forthegoodofallnow.org, look for us on Facebook and LinkedIn, or email David at: David@forthegoodofallnow.org
Media Contact
Contact Person: David Currie
Email: Send Email
Country: United States
Website: https://www.amazon.com/dp/B0BJYCY13J