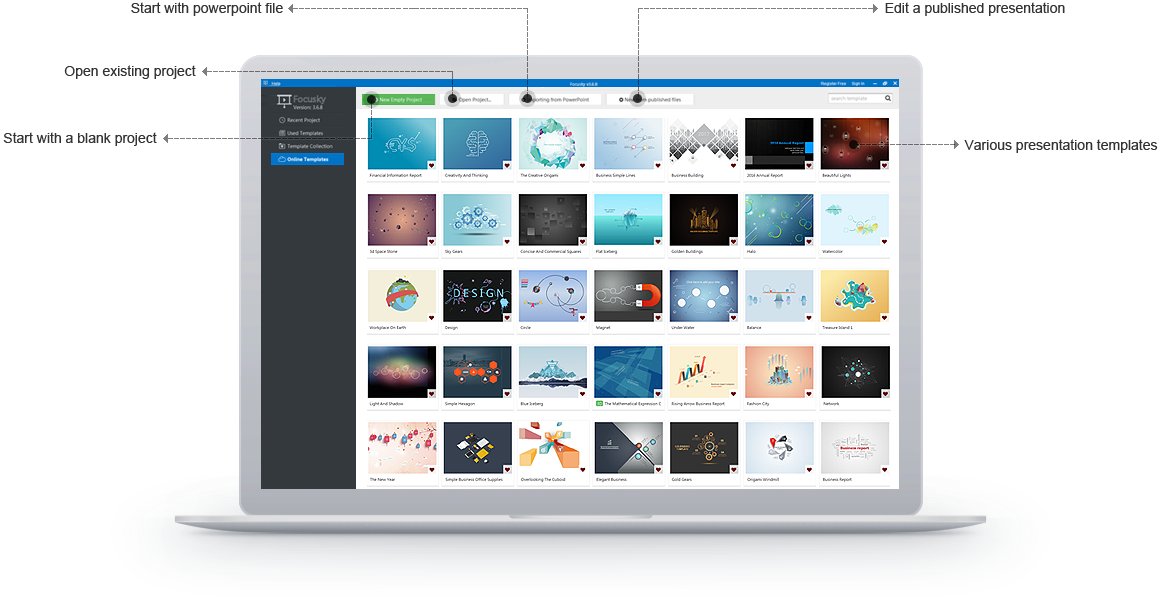 Focusky announced its presentation software that will help users educate audiences on Coronavirus.
Focusky, the most sought after video software development company, today announced the launch of its presentation software for online education during the Coronavirus lockdown.
Once again, Focusky has shown its industry-leading digital presentation capabilities by developing software that agencies and healthcare providers can use to share vital information about the looming Coronavirus. The company understands how important it is to create global awareness about the disease.
Users can share presentations to educate people on how Coronavirus infects people, the signs and symptoms to watch out for, what to do in case of infection, and precautionary measures to take to prevent infection and stay healthy during the outbreak. With the increasing incidents of the disease being reported in various countries, there is a need for individuals to take extra precautions, especially when they are in contact with many people.
"While people are being advised to limit travel, avoid public contact and restricted to work from home, many will be using their electronic devices to complete their tasks," said Mattie Lee, Designer of Focusky. "Our clients should take this opportunity to design and share presentations with their audiences. They can educate them on how to take care of themselves to avoid infection, the hygienic standards to observe, and much more.
Users can utilize the annotation feature when presenting to make audiences focus on important information. Focusky is committed to helping users put word across and keep viewers updated with the latest information about the virus. Presentations will focus on critical facts related to Coronavirus, including best hygienic practices to observe, such as covering the mouth when coughing or sneezing, seeking medical attention when feeling sick, washing hands every 20 seconds with soap and water, and much more.
Focusky allows users to convey information through demonstrations and tutorials to drive the point home. Viewers understand better when they watch compelling animated presentations displayed in a learning atmosphere. It will also be easy for users to call them to action when presenting services and products that will keep them healthy and safe from Coronavirus. At Focusky, users have access to a platform with tools that help to merge critical thinking and the ability to transform ideas into creative communication.
For more information, please visit https://focusky.com.
About Focusky
Focusky develops video software products that help users become content creators. The company has an expert team of designers and developers who build tools that create visually appealing presentations.
Media Contact
Company Name: Focusky
Contact Person: Elsa D. Arnold
Email: Send Email
Phone: +86 020-61972665
Address:G/F, Far East Consortium Building, 23 Des Voeux Road, Central
Country: HongKong
Website: https://focusky.com/