FN®NANO Photocatalytic Coating is a semi-transparent, non-toxic, non-chemical, (which is applied in the form of paint). This nanotechnology uses photocatalysis (the use of daylight/UV light) to activate TiO₂ (Titanium Dioxide molecules) in order to convert those disturbing & polluting molecules like viruses, bacteria, toxic agents & molds into clean, breathable air.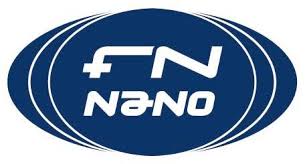 FN®NANO is one hundred times more powerful than any other TiO₂ (Titanium Dioxide) product on the market, making it the most effective and reliable non-toxic air purifier, and a leader amongst its competitors worldwide.
Everyone can benefit from this multifunctional innovative product: from schools to hospitals, supermarkets to airports & even cruise ships (to name a few), as FN®NANO can be used in both Interiors & Exteriors to promote environmental hygiene and prevent airborne infections from spreading. It rids the environment off allergens & odors and facilitates the breakdown of polluting agents commonly known as greenhouse gasses.
For over twenty-two years Dr. Jan Prochazka and his team have developed, tested and patented this multifunctional, photocatalytic technology and is now being manufactured in the U.S.A. since 2015.
Dr. Prochazka (Inventor) explained; "Imagine a hot plate reaching a temperature of many thousand degrees Celsius or Fahrenheit. If a small piece of organic material falls on it, it immediately burns in an airy environment and breaks down to the basic mineral components. Immediately evaporate and nothing is settled on the plate. In a similar way, but without fire and high temperature, FN®NANO Coating work. These capabilities are provided by microscopic crystals of the titanium dioxide semiconductor (TiO₂) and the physical phenomenon of photocatalysis." Dr. Martin proclaims: "Solutions are available. The time for action is now!"
FN®NANO Coating is exclusively distributed in the USA by MACOMA Environmental Technologies.
MACOMA Environmental Technologies is part of a worldwide network (FN®NANO Photocatalytic Coatings) of scientists and researchers who are committed to the building of green and healthier cities around the world.
Media Contact
Company Name: MACOMA Environmental Technologies
Contact Person: Ezekiel Martin, PhD
Email: Send Email
Phone: (702) 951-1401
Country: United States
Website: https://macoma.us