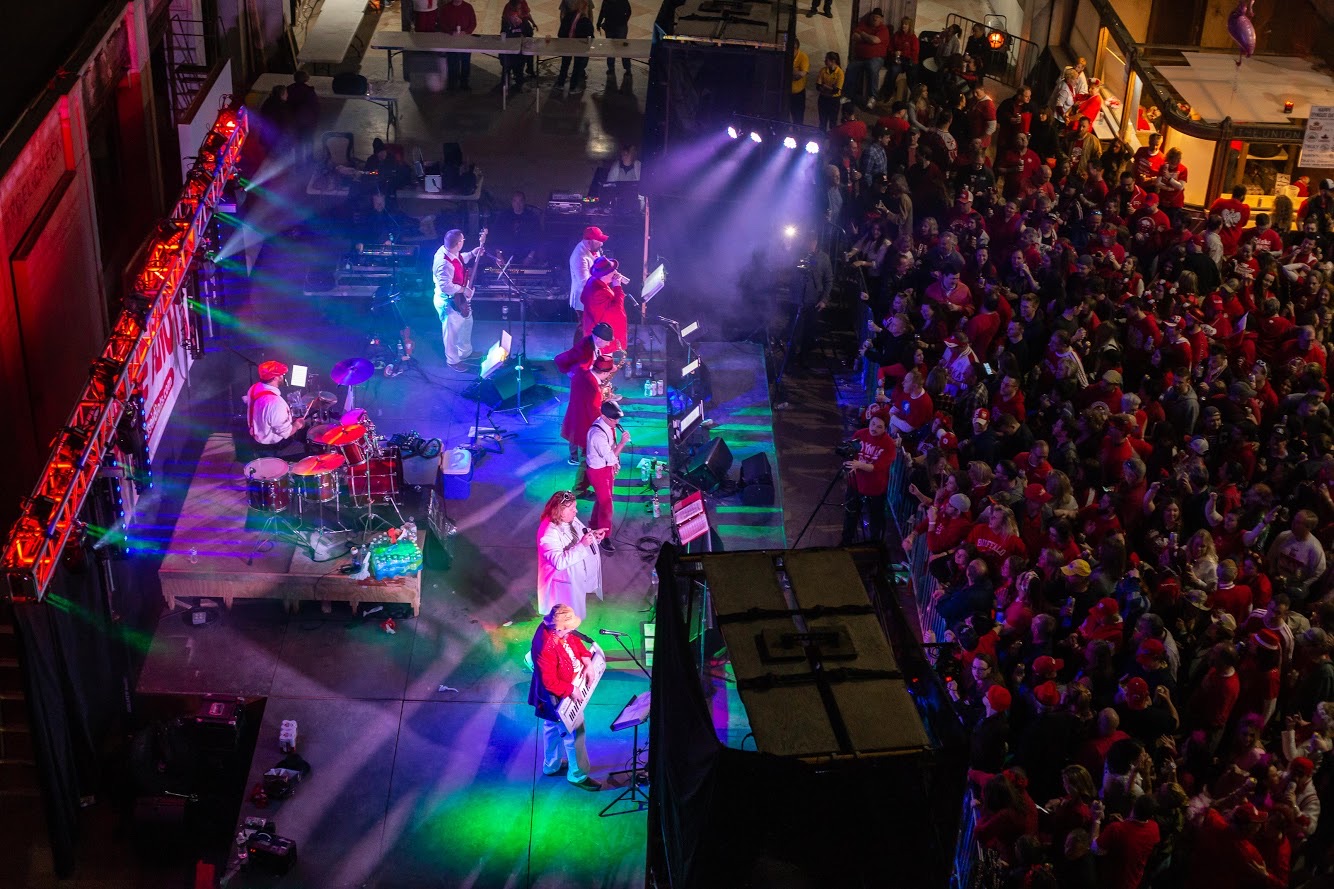 The 2020 celebration of the historic Polish-American holiday, Dyngus Day, will be hosted by The Potts's Family at Buffalo's Central Terminal
It is looking like another fun celebration of one of the most memorable days in the history of Polish-Americans as The Potts's family brings together over 3000 fun-loving individuals at the 2020 Dyngus Day party at Buffalo's Central Terminal. The terminal party train will take off at 2 pm prompt and will take every passenger through a series of fun and exciting events through to 11 pm!
Dyngus Day is the annual post-Lenten event that attracts tens of thousands to Buffalo, New York, gathering them together as they celebrate spring, show Polish pride, flirt with pussy willows and listen to the best polka bands in the nation. The fun-filled event also allows attendees to learn about the rich Dyngus history and traditions in an environment rich in pride. Celebrated the Monday after Easter, the 2020 Dyngus Day falls on Monday, April 13th and The Potts's family in their 38th year of tradition is looking to make it a memorable day, celebrating "DYNGUS DAY LIKE NEVER BEFORE."
The night-long event will keep attendees standing and dancing, featuring the high-energy and polka-fied pop songs from the world-famous Polka Band, "Those Idiots." The band will be thrilling fans with Polka music and some of their best songs with an "out of this world" performance from 6:30 pm to 10:00 pm. Another talented Family Polka Band, "Box On" touring from Michigan, will be delivering great sounds, with special guest Hank Guzezich from 3:00 pm – 6:00 pm.
In addition to witnessing the world's largest balloon sausage drop sponsored by Wardynski's Sausage, attendees will also have the opportunity to strike a pose in a FREE balloon photo booth area. People also have a chance to win prizes all day long.
The 2020 Dyngus Day Party at the Buffalo Central Terminal offers a unique way of hanging out with friends and loved ones, with the party bursting with delicious Polish nibbles from Pott's Deli and Grille. They will be providing their famous award-winning Polish cuisine that has been making mouths water since 1980!
Tickets to this one in a lifetime fun filled night are available online at www.BrownPaperTickets.com. They can also be bought offline at Pott's Deli and Grille, 41 S Rossler Avenue, Cheektowaga NY (it's a double whammy with the chance to make a pitstop for the city's best fish fry!)
Media Contact
Company Name: Potts Deli & Grille
Contact Person: Chris Potts
Email: Send Email
Phone: 716-912-3457
Country: United States
Website: http://www.brownpapertickets.com/