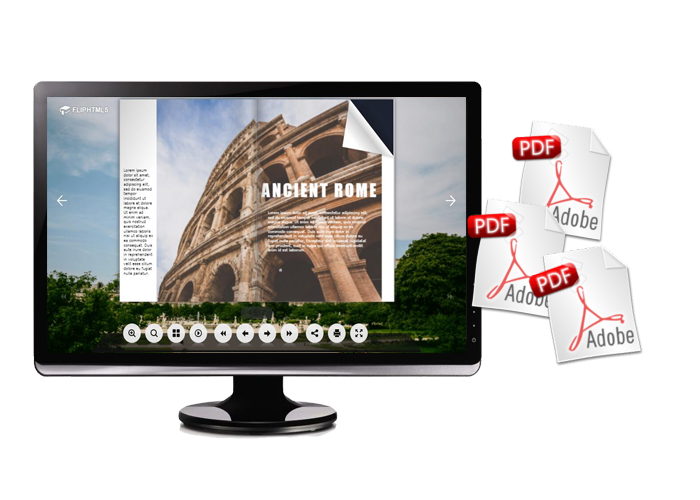 With most schools in some parts of the world closed to limit the spread of the coronavirus, FlipHTML5 introduces a new innovative distance teaching tool that improves remote learning and teaching following the COVID-19 epidemic.
With the explosion of the COVID-19 pandemic, teachers, parents and students are adapting to virtual teaching and learning. While it can be a very challenging task to keep students focused on the teaching sections all the time, the lack of in-person interaction should be replaced by other methods. FlipHTML5 upgrades its distance teaching tool to answer the calling.
To help teachers and students adapt to this new teaching format, teachers can share live sessions with students and bring the teaching and learning process to life using the FlipHTML5 distance teaching tool. This is done by the smooth transfer of teaching materials.
FlipHTML5's distance teaching tool is useful for converting files of different formats, whether PDF files or images, to online textbooks that contain multimedia like explainer videos, textbook audio, fun animations, image galleries, etc.. With all that combined to present an interactive online class, students are stimulated to learn and focus on the learning sections during online courses. Teachers can deliver their lectures more effectively and interestingly.
Customization is one of the best features of the FlipHTML5 distance teaching tool. Teachers can use different templates, themes, backgrounds, formats, colors in their online textbooks according to different subjects and educational needs. Textbooks created with FlipHTML5's distance teaching tool are no longer boring, but dynamic and interesting, which helps to achieve the best teaching and learning results of distance education.
"Children are the future. We need to ensure they receive quality education even in these difficult times. Providing the resources needed to enable distance teaching and learning for teachers and students, FlipHTML5's distance teaching tool is proud to be part of it", says Winston Zhang, CEO of FlipHTML5. "The software is being updated with more features that teachers can make good use of, for example, the easy conversion of PDFs to digital textbooks, the convenient online editor that allows users to add digital elements to their textbooks, the free sharing via links to online platforms giving students easy access to the digital textbooks and other teaching materials."
Distance education is becoming the new normal. It can't be achieved without technological advancements like the FlipHTML5 distance teaching tool. It helps both teachers and students do a better job during the remote teaching-learning process.
For more information, please visit https://fliphtml5.com/

About FlipHTML5
FlipHTML5 provides easy-to-use and media-rich online publishing tools to the world for decades. It has been leveled up to carry more functional designs and features that come in handy for distance teaching and learning.
Media Contact
Company Name: FlipHTML5 Software Co., Ltd.
Contact Person: Lailie Tan
Email: Send Email
Phone: 86 020-61972665
Address:G/F, Far East Consortium Building, 23 Des Voeux Road, Central
Country: HongKong
Website: https://fliphtml5.com/