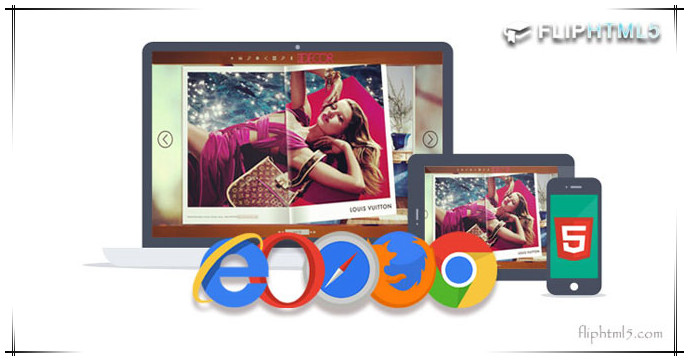 The flipbook creator helps to design digital flipbooks that help to teach students or train employees online.
FlipHTML5 is a top-rated digital publishing software developer that helps users present their content and education materials in style. The company has released a new flipbook creator for online teaching and learning. The new software will help users create digital flipbooks that are focused on education. They can use them to teach students in classrooms, train employees, and educate other people. FlipHTML5 provides all the tools for making stunning flipbooks enriched with multimedia such as videos, images, graphics, charts, and much more.
FlipHTML5 makes it easy for educators to show their flipbooks in an appealing way. It offers user-friendly resources that transform PDFs into stunning digital flipbooks for teaching and learning. They can add videos, annotations, hyperlinks, and more to increase engagement. With FlipHTML5, it is easy to publish responsive flipbooks on the FlipHTML5 cloud platform and make them available and accessible to audiences. They can tailor education materials to target readers, including students, employees, the public, and more.
"Every single day, people are looking for learning materials online," said Anna Lee, Designer of FlipHTML5. "Users have the opportunity to present their readers with stunning education materials that are comprehensible. They can also create presentations using the animator editor to increase interactivity and help students grasp concepts and ideas faster. Important topics can be presented vividly in e-courses and distributed across social platforms for ease of accessibility."
With FlipHTML5, users are empowered to design interactive education flipbooks in a snap. They can tailor the look and feel of the flipbooks to match their brand and establish connections with readers. The rich content, real-time page-turning effects, exceptional display quality, and stylish navigation ensures that learners have an outstanding experience. Aside from teaching, users can utilize the tools provided to show their students how to design their own reports, e-books, and presentations, a skill that will benefit them in their future careers.
Flipbooks are innovations that are taking over the digital realm. They can be used to design reports, projects, and presentations to ensure academic excellence. Teachers can also create digital textbooks and distribute them to students at budget-friendly rates. And since FlipHTML5 offers tools for creating android apps, they can create native android apps where they can share their books with students on their smartphones, tablets, and other devices.
For more information, please visit https://fliphtml5.com/.
About FlipHTML5
FlipHTML5 has a software solution for every publisher, marketer, individual, and enterprise. The company designs intuitive software products that help users inform, market, and sell their products or services. Their software comes with tools that enhance the interactivity of flipbooks.
Media Contact
Company Name: FlipHTML5 Software Co., Ltd.
Contact Person: Lailie Tan
Email: Send Email
Phone: 86 020-61972665
Address:G/F, Far East Consortium Building, 23 Des Voeux Road, Central
Country: HongKong
Website: https://fliphtml5.com/