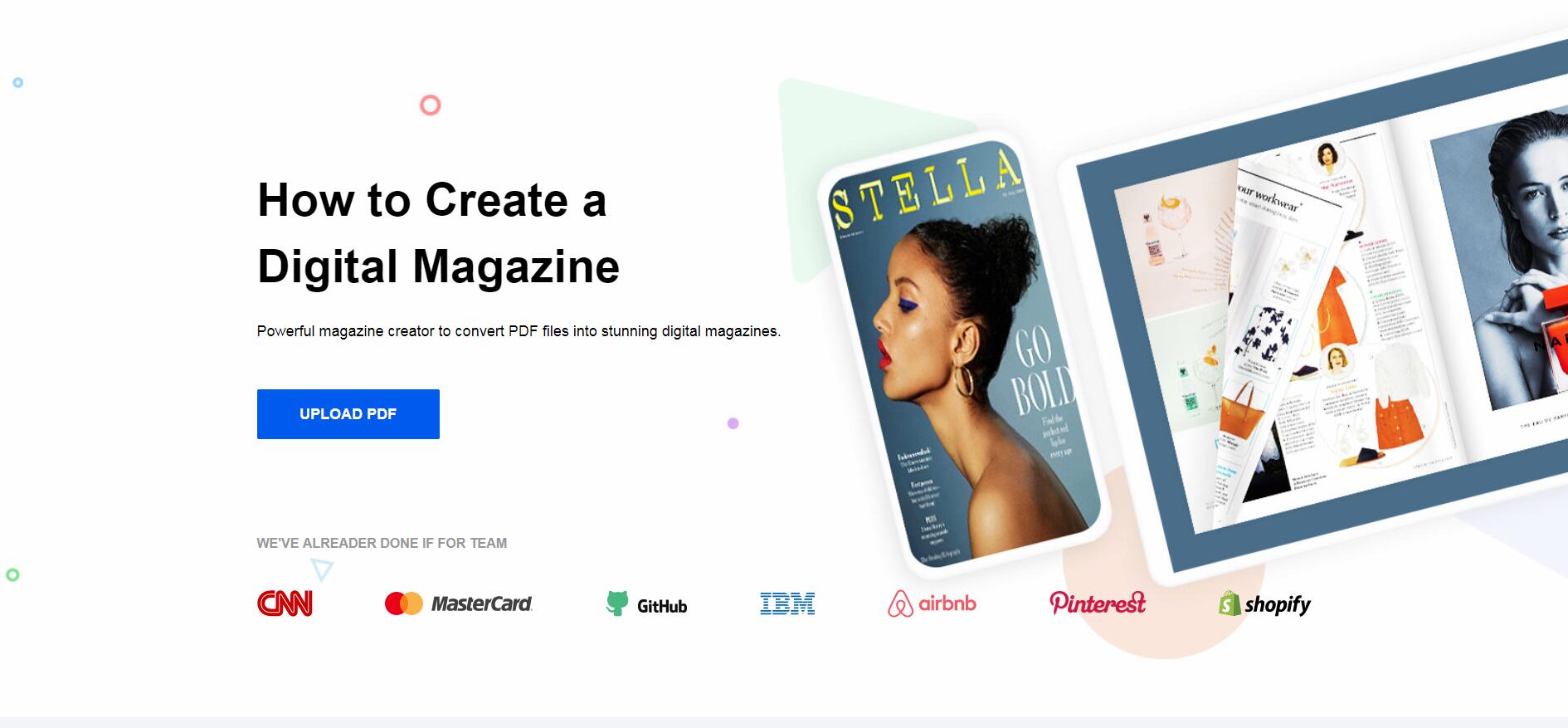 FlipHTML5 has excellent ideas on creating online magazines that can market brands and products.
FlipHTML5 has been in the software development industry for years and has helped many enterprises flourish using their software products. The company develops intuitive digital publishing software for creating publications such as magazines, journals, annual reports, and newsletters for digital marketing. Right now, FlipHTML5 is giving ideas on how to create a digital magazine that informs, educates, and sells online. Creating online magazines helps to market brands and products.
FlipHTML5 is a free online magazine maker that comes with a wide variety of tools for designing, publishing, and sharing magazines online. For users to enhance their magazines' responsiveness, they can include links to improve rankings on SEO, embed subscription models, and customize them to suit their brands. This broadens the customer base, and makes their magazines engaging and profitable.
"We want our clients to understand that digital media is the future, and they can use their e-magazines to establish their brands online," said Anna Lee, Designer of FlipHTML5. "If they need to promote their products, services, or brands, they have to create outstanding magazines that readers cannot resist. Great magazines should incorporate all interactive elements to make them entertaining and informative. Readers are drawn to intriguing magazines that entertain them, and address their pain points. Therefore, marketers and publishers should ensure that they solve their audience's problems to draw them closer to their brands."
FlipHTML5 users can start their magazine creation process by identifying their niche and analyzing it to ensure that audience will be enthusiastic enough to make purchasing decisions. They can achieve this by researching the niche, how it will impact on the audience, and if it will stand out from the competition. From the templates provided by the platform, they can choose one that is unique and powerful to highlight their brands.
High-end magazines should have great content that is exhilarating and compelling. FlipHTML5 advises that they should contain creative ideas which must be backed by links to support them and increase their credibility. With excellent quality pictures, videos, animations, and graphics, their visibility and interactivity will improve. The quality of the magazines can enhance brand authority and loyalty. Before publishing, users should embed subscription links to give audiences the opportunity to access new subscriptions as soon as they are published. They should also make them mobile-friendly for ease of sharing.
For more information, please visit https://fliphtml5.com/.
About FlipHTML5
FlipHTML5 is a trusted software developer that delivers top-of-the-line digital publishing software. The company helps publishers, individuals, and marketers improve their online exposure by creating interactive online publications and sharing them with audience online.
Media Contact
Company Name: FlipHTML5 Software Co., Ltd.
Contact Person: Lailie Tan
Email: Send Email
Phone: 86 020-61972665
Address:G/F, Far East Consortium Building, 23 Des Voeux Road, Central
Country: HongKong
Website: https://fliphtml5.com/