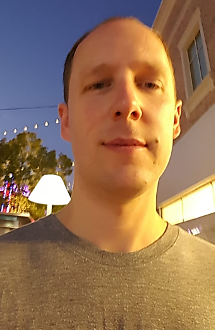 Alan Lamperty, renowned Hospitality professional with more than a decade of experience, shares sapient insights on elevating employee wages in the Restaurant sector.
Alpharetta, Georgia, United States – September 24th, 2021 – Alan Lamperty, General Manager at Firehouse Subs, has analyzed the root causes of increasing hospitality wages, especially in the restaurant sector. He shares, "Wages have gone up to an astounding 10% in a short period, as restaurants struggle to control employee turnover". He further added, "Despite this increase in hourly wages, employee retention is still a challenge. Moreover, new hiring has become difficult due to unavailability of interesting resources in the industry".
Black Box Intelligence, leading data and tips provider to the restaurant industry, and Snagajob, a broad marketplace to connect workers of different categories to hourly jobs, performed a combined study on the Restaurant industry in 2021. The study surveyed around 4,700 workers, aiming to discuss dynamic changes in the business and restaurant's market while highlighting critical issues faced by the sector.
The study showcased that the turnover rate for limited-service jobs has been on an all-time high, i.e., 144%, despite the 10%increase in hourly wages for over a year. Moreover, there is a 70%increase in job vacancies for the broader labor force.
The study elaborates on different reasons for high turnover and absence of limited-service workers in the market, including difficulty in child care due to long work hours, Inconsistent schedules, low wages compared to other jobs, and high mental stress. Chuck Mcshane, the North Carolina-based economic development researcher, supports these findings and shares, "During the ongoing pandemic, workers have pivoted towards jobs in building material and garden supply stores which have comparatively better hourly wages."
The study also recommended remedies and actions to overcome these challenges. These included offering flexible timings, fostering open dialogue on mental health, and properly market the benefits and perks of the job.
Alan Lamperty said, "I completely agree with the potential reasons and solutions put forward by the study, however for me, the biggest root cause is the shift in the dynamics of restaurant industry due to Covid-19, which affected the income, in the form of tips, for service providers". Alan Lamperty's analysis is supported by the fact that 87% of respondents in the study, conducted by Black Box Intelligence and Snagajob, stated that they would instead have set livable wages than tips.
About Alan Lamperty:
Alan Lamperty is a weathered professional having a mammoth experience of more than ten years in the Hospitality and Food industry. He has been working with Firehouse Subs as a General Manager since 2017. Firehouse Subs is an ever-growing U.S-based restaurant chain founded by former firefighter brothers Chris and Robin Sorensen, with over 1,200 outlets across 46 states and international locations.
In the supervision of Firehouse Subs CEO-Don M. Fox, Alan Lamperty has led the team to hit record sales after operations resumed in the 2020, Post-Covid era. He aims to push boundaries and help Firehouse Subs grow across the world.
Media Contact
Company Name: Alan Lamperty
Contact Person: Media Relations
Email: Send Email
City: Alpharetta
State: Georgia
Country: United States
Website: https://blackboxintelligence.com