"Politicians tell the voters what they want to hear."
Los Angeles, CA – March 25, 2020 – Stream the mean, barren-spirited, political crime drama, 'LONE STAR DECEPTION', now available on digital streaming platforms: https://amzn.to/3dtrSHB.
TriCoast Entertainment has released directors, Don Okolo (The Land) and Robert Peters (30 Days in Atlanta, A Trip to Jamaica), LONE STAR DECEPTION (aka 'The Candidate') – an award-winning political thriller starring Oscar nominee Eric Roberts (The Dark Knight), Anthony Ray Parker (The Matrix), Eliza Roberts (National Lampoon's Animal House) and Gary Lee Mahmoud (Blue Bloods).
"Watch LONE STAR DECEPTION for its clever twists and turns, but stay firmly planted in your seat for Mr. Parker's scene stealing subtlety," wrote Vents Magazine.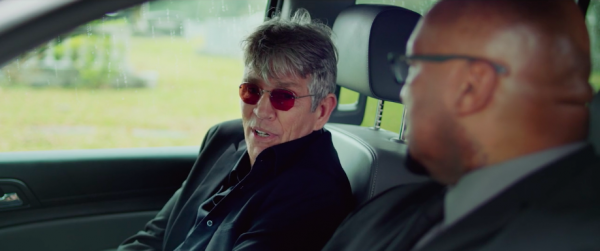 Written by Okolo alongside Ed DeZevallos, LONE STAR DECEPTION follows Stuart Sagle (Gary Lee Mahmoud), who is leading in the race for Governor of Texas until a fling with a prostitute threatens to derail his campaign. His biggest supporter uncle, Bill Sagle (Eric Roberts), devises a guile plan to put his long-time employee, Tim Bayh (Anthony Ray Parker), into the race as the second candidate – becoming the first black candidate to run for Governor in Texas' history. Thrust into circumstances he neither understands nor can control, Tim must weave his way past assassination attempts and his own demons, putting him and his family in danger. Will he decide to quit the race, ride the wave to the statehouse, or die trying?
"The real reason to watch LONE STAR DECEPTION at the end of the day ultimately comes down to Anthony Ray Parker. Here is an actor that is so good that, if there is a God of Cinema, we should all be hearing and seeing a lot more from this versatile actor in the very near future," continued Vents Magazine.
TriCoast Entertainment has released the political thriller onto various streaming platforms today, March 24 (Vimeo on Demand, Amazon, FlixFling, InDemand, Vudu and FANDANGO).
Face the fear, the greed and the Texas politics with the official trailer for LONE STAR DECEPTION here: https://www.youtube.com/watch?v=9OaXGN0IJ5E.
Alongside Eric Roberts (Head Full of Honey), Anthony Ray Parker (The Marine), Eliza Roberts (Lois and Clark: The New Adventures of Superman) and Gary Lee Mahmoud (Blue Bloods), LONE STAR DECEPTION stars accredited United Nations Ambassador (ECOSOC) International Award winning Actress, Merlisa Determined (Pound of Flesh, Gem of the Rainforce), Johnny Ray Gibbs (No Man's Land, Mr. Blue), John Maciag (Mob Guys, Wiseguys) and Sunday Flint (The Possession 2, Witch Hour).
For more information, please visit: https://lonestardeception.com/.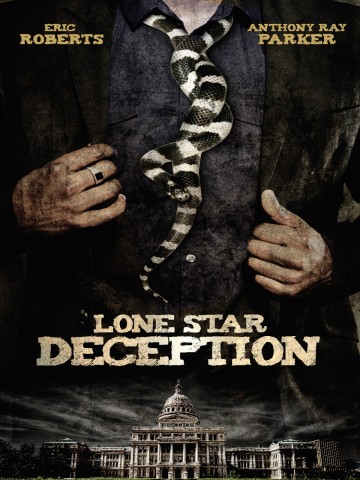 LONE STAR DECEPTION (2019, 106 min.) Directed by: Don Okolo and Robert Peters. Producer: Nkem Denchukwu. Editor: A.B. Sallu. Cinematographer: Robert Peters. Original music: Pierce Constanti. ZED Entertainment LLC, TriCoast Worldwide.
Production Company: ZED Entertainment LLC.
About TriCoast Worldwide:
TriCoast Worldwide is a premium International sales agent, representing the best of US and international films at all the major film markets. Sister company to TriCoast Entertainment and TriCoast Studios, the company is located at the Studio facility in Culver City, Los Angeles.
Founded by: Strathford Hamilton and Marcy Levitas Hamilton.
Visit: https://www.tricoastworldwide.com/
Media Contact
Company Name: TriCoast Entertainment
Contact Person: Jenna Wilen
Email: Send Email
Phone: 3104587707
Address:11124 Washington Blvd.
City: Culver City
State: California
Country: United States
Website: http://www.tricoastworldwide.com