Innovative New York-based leasing company Familia Motor Group continues to challenge the status quo in the industry amidst rave reviews from customers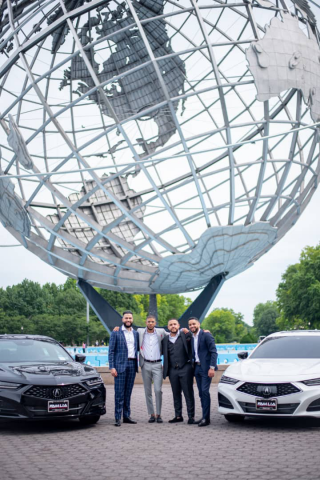 The Familia Motor Group team led by Bryant Cartagena, Jason Perez, Diony Perez, and Henry Alvarez, is not resting on their oars after disrupting the automotive industry. The company has already carved out a niche for its unparalleled service, which has its foundation in a unique business model that is centered around building communities as opposed to making profit. For this reason, the leasing company continues to attract attention from many different categories of customers.
"We made a name for ourselves by genuinely treating people like family. We started by informing people. We taught people about credit, about finances, about the different ways to purchase a vehicle; things we would want our very own family members to know before making one of the biggest purchases of their lives. We were transparent and honest. We set them up for success. Lastly, our name really started ringing bells because of the treatment customers receive after a purchase. We believe family is always family, so after a vehicle purchase, we have always been readily available to not only answer questions or assist with vehicle problems, but also to help clients with flat tires, stuck with gas, car accidents, etc.—you name it." Familia Motor Group has become increasingly successful over the years, employing more than 50 like-minded individuals and helping over 5,000 Familia Members purchase vehicles in just over four years in business. The New York leasing company currently has a presence in 20 states and a perfect 5-Star Review Rating across all platforms, including 500 reviews on Google.
The company has a team of highly experienced and well-trained professionals delivering customer-centric solutions, with the goal of leaving a legacy that will last generations. In addition to being one of the fast-emerging companies in the automotive industry, Familia Motor Group also contributes to the growth of the New York community. The company annually participates in and donates to a Cancer Awareness walk at Flushing Meadows Park. Familia Motor Group also hosts a Coat and Can Drive every Thanksgiving and has donated hundreds of turkeys and other groceries to families in need in Harlem, NY. Most recently, in the wake of the destruction caused by Hurricane Ida in the Northeast, Familia, in addition to hosting a barbecue, helped clean up flooded homes and donated toiletries and necessities to hundreds of affected families. They shone a spotlight on Astoria Queens, which was ravaged by the hurricane. Less than 24 hours after Familia took these actions, President Joe Biden visited 88th Street and Astoria Boulevard.
For more information about Familia Motor Group and the range of services it offers, visit – www.familiamotorgroup.com. The company also has a strong presence across social media, including Facebook and Instagram.
Media Contact
Company Name: Familia Motor Group
Contact Person: Media Relations
Email: Send Email
Phone: 516-884-0584
Address:1844 College Point Blvd
City: Flushing
State: New York
Country: United States
Website: familiamotorgroup.com