Mumbai-based eye surgeon Dr. Archana Chowdhry made the city of dreams proud with her talent, skill, and beauty, by bagging the esteemed title of Diadem Mrs. India Legacy Classic 2020.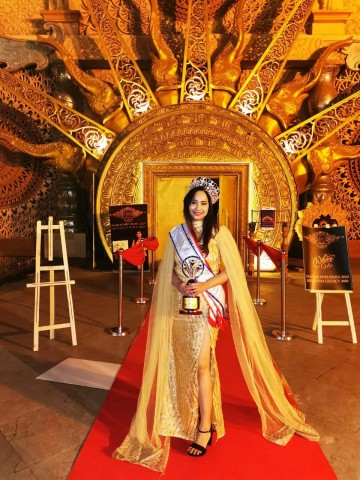 A massive event for the grand finale of Diadem Miss India and Mrs. India Legacy 2020, the national pageant competition, was held at Kingdom of Dreams in Gurgaon, Haryana, on 29th December 2020. The beauty pageant, which was in its third season, witnessed contestants from all over the country, with the best amongst them taking over the stage at the grand finale.
Dr. Archana Chowdhry, a well-established eye surgeon from Mumbai was crowned as Diadem Mrs. India Classic 2020. She was also declared as the winner of the People's Choice Award and the Winner of Best Indian Costume Round, where she presented the theme of 'An Indian doctor fighting against COVID-19 like a Goddess.'
The event was a grand success and lasted for a total of three days in its entirety, commencing at Hotel Radisson Blue in Dwarka, New Delhi. The rigorous selection process consisted of multiple rounds, wherein the contestants were judged on various criteria, which included the talent round, the personal interview round, the questionnaire round, ramp walk, fitness calibre tests, and many other detailed rounds. Contestants set the stage on fire with their gorgeous costumes tailored and personalized for each participant by the International Design Academy (IDA).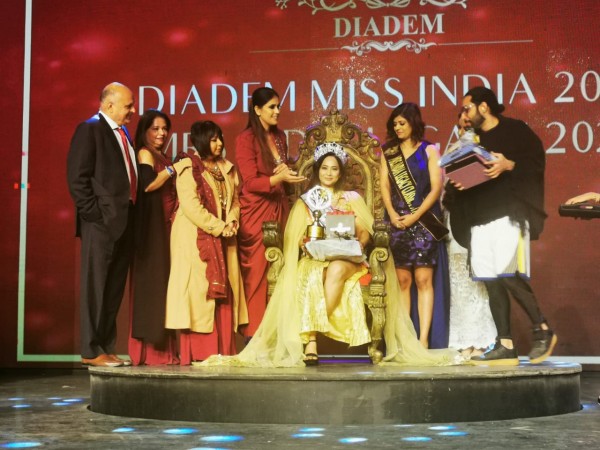 Hailing from Mumbai, Maharashtra, Dr. Archana Chowdhry, along with having a thriving career as a professional eye surgeon, is also a mother of two. Sharing her experience, she talked about how mastering the art of work-life balance over the years allowed her to maintain stability between her professional ambitions, her motherly duties, and her familial responsibilities.
Dr Chowdhry, also a fitness enthusiast with a passion for classical and contemporary dance, believes that finding the sweet 'me-time' has been the key to her growth, wherein she dedicates her energies towards pursuing her own passion and dreams – one of them being crowned the winner of Mrs. Diadem – which she is extremely proud to receive. Preparing for the pageant was a task but she credits her loving husband and children for their constant support and motivation.
Celebrating her glorious win as the Mrs. India Legacy Classic 2020, Dr. Archana Chowdhry wishes her heartfelt gratitude to the show's proprietor, Mrs. Amisha Choudhary, and her entire time, as well as wants to thank her family, friends, and her followers on social media who have consistently supported her throughout this journey.
Media Contact:
Company Name: Arogyam Eye Clinic & Laser Centre
Contact Person: Dr. Archana Chowdhry
Phone: 98673 33568, 91366 91777 / 2595 8286
Country: India
Media Contact
Company Name: Arogyam Eye Clinic & Laser Centre
Contact Person: Dr. Archana Chowdhry
Email: Send Email
Phone: 98673 33568, 91366 91777 / 2595 8286
Country: India
Website: http://arogyameyeclinicandlaser.com/