A Valentine's Day Pop-Up Wedding Event Is Arranged For Engaged Couples To Have Their Dream Wedding At Affordable Cost With Maximum Satisfaction And A Memorable Event.
Charlotte, NC, United States – 22nd January, 2020 – Events@9506, an event venue that is perfect for weddings, showers, business startups, and every other memorable life events is pleased to announce that February 14, 2020 has been chosen and dedicated for lovers to have a wedding ceremony of their dream. The day is tagged "A Valentine's Day Pop-Up Wedding Event" and it is a special day where Events@9506 transforms into a romantic pop up wedding chapel and wedding reception venue.
Weddings are significant events in people's lives and as such, couples are often willing to spend a considerable amount of money to ensure that their weddings are well-organized. Planning a wedding these days can be extremely stressful and time and money consuming. Events@9506 is allowing lovers and couples to have a great wedding ceremony that saves time, money, stress-free, beautiful pictures for life long memories, fun and spontaneous experience.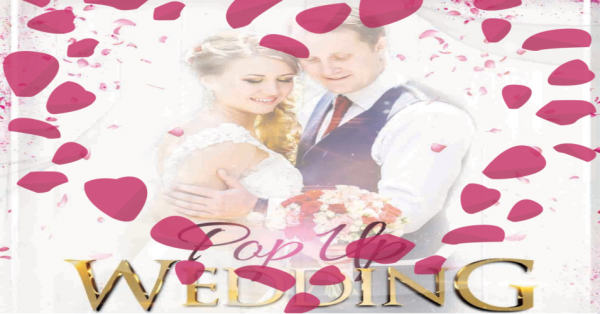 "A Valentine's Day Pop-Up Wedding Event" is packaged with a beautiful venue for a wedding ceremony and/or reception, ordained wedding minister, unique and artfully designed décor, an amazing and experienced wedding photographer with digital file to capture every moment. Beyond its fine line of services, couples are allowed to select from different packages that fit within their budget. Weddings can be scheduled between the hours of 6 am till 12 midnight. Events@9506 offers a comprehensive pop-up wedding party that is cost-effective and at the same time, a perfect wedding ceremony that will linger forever in the hearts of couples.
"Our goal is to allow couples to have the wedding they always desire, do so within their budget and have it done on a special day which is why we chose 14th of February", said the spokesperson for Events@9506 while discussing the special pop-up wedding event. "We want to transform their dream into reality and give them the best memorable event of their life, she added.
For more information about the event, visit www.events9506.com
ABOUT EVENTS@9506
Events@9506 is an event center located at the heart of Charlotte NC, United States. The center provides clients with affordable space to transform their event into a dream one. Events@9506 is equipped with a spacious layout that can accommodate small or large parties. The newly renovated venue at Events@9605 is perfect for weddings, showers, rehearsal dinners, business startups, pop-up shops, anniversaries, reunions, Quinceañeras, office parties, holiday parties, office meetings, and so much more. The atmosphere at the event center is cool, open and conducive for any type of event and ceremony.
At Events@9506, vendors can be hired and clients are allowed to come with their vendor. The event center also offers rental services which include: chairs, tables, tablecloths, equipped kitchen (non-cooking purposes), fixed refreshment bar, work tables, water sink, refrigerator, and icemaker.
For more information, visit www.events9506.com
Media Contact
Company Name: Events@9506
Contact Person: Chesna
Email: Send Email
Phone: 704-709-0117
City: Charlotte
State: NC
Country: United States
Website: www.events9506.com