David Sweat, also known by his full name, David Eugene Sweat Senior, is an American Actor and Comedian in the entertainment industry. David was born in Goose Creek, South Carolina and currently lives in California. Growing up, David was diversely multi-talented, from playing sports, to playing musical instruments like a saxophone, and riding a bodyboard on the beach! Always keeping an upbeat attitude and continuing to expand his talents, David started a professional career in the industry, which is leading him to rising success as an actor. In film, David has starred in many quality productions, including Anderson Cooper 360, Trust US, Relapse of Century 4, and has lined up other roles that are in various stages of production. Read the latest news and more on rising actor David Sweat below!
BRINGING BACK COMEDY! CONFIRMED PROJECTS & LIVE PERFORMANCE 2022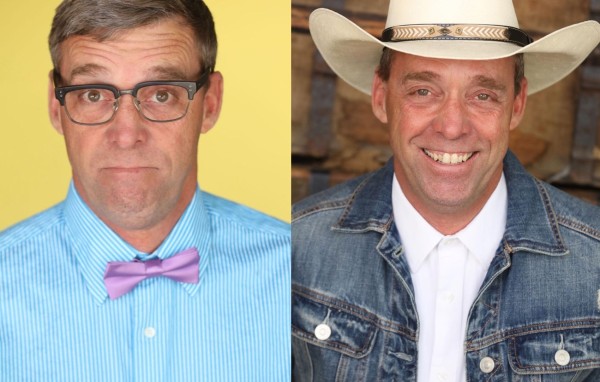 In a recent interview, David confirmed his favorite roles would be comedy, action, and romantic comedy! By his booked roles as confirmed on IMDB, David has also had many roles previous and up incoming roles action and in enforcement.
David Sweat confirms his latest roles and more:
"Some of my recent projects are not released yet, but I have worked on many other productions such as Relapse of Century 4, Mok Ebike Commercial on You Tube, a music video with Desiree called "Nobody Else". Some short films such as Transgender, and the USC Coca-Cola Refreshing Young Artist final 4 recording that can be seen at AMC theaters. Future series plans are for my first speaking role with 'Trust Us'. A future release of Love Me Stupid, Xpats (where I sang in the choir), and Unfrosted are currently in production with release dates later this year." – Actor David Sweat Celebz Interview 2022
Recent Performance: Actor David Sweat was confirmed to perform at the Comedy Improv on Oct 22, 2022 at LA Connections West in Burbank!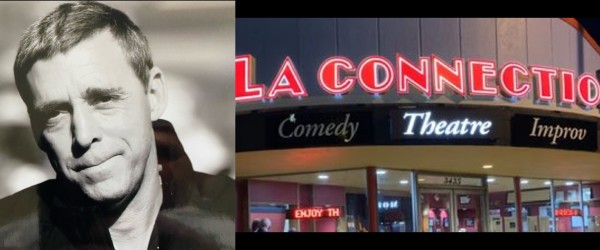 FOLLOW ACTOR DAVID SWEAT ON OFFICIAL SOCIAL MEDIA SITES: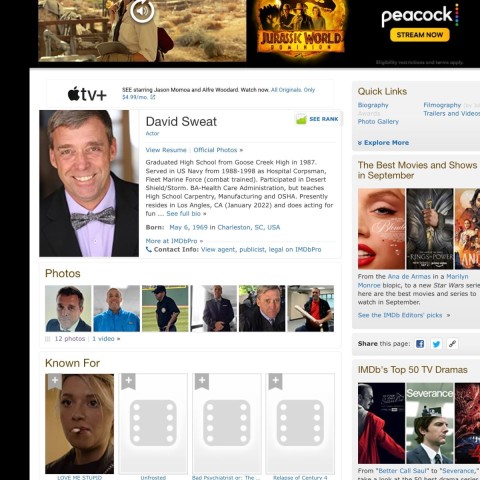 Photo Credits: Deidhra Fahey
Media Contact
Company Name: David Sweat Talent
Email: Send Email
Country: United States
Website: https://www.instagram.com/devildocsweat69