Serial entrepreneur and founder of Eghtleg Investor Trading, Eghosa Uwoghiren, gets admission to study Business Analytics at Harvard Business School as he continues to widen his scope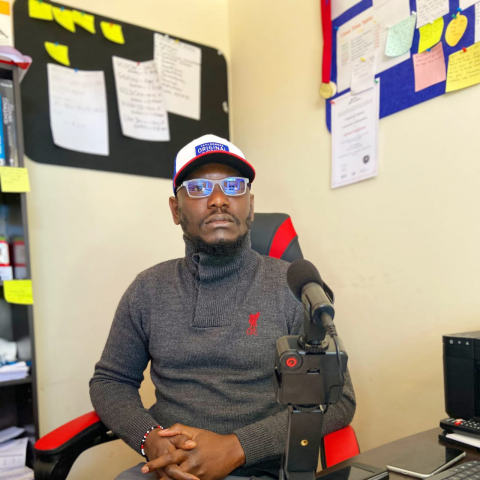 Eghosa Uwoghiren has again demonstrated his passion for learning and desire to impact as many people as possible across the globe as he becomes a student of the prestigious Harvard Business School to study Business Analytics. Eghosa, the director and founder of Eghtleg Investor Trading, has grown to become one of the leading names in the financial solutions industry.
Breaking away from the norm to pursue one's desires can be a daunting task, especially in the face of challenges and adversities. The case was not particularly different for Eghosa Uwoghiren, a native of the great Benin Kingdom in Nigeria, who stood tall amidst different challenges to hold his ground and become one of the most sought-after brands in the investment and trading field.
The graduate of Computer Programming has continued in his pursuit of promoting the prosperity of Africa as he seeks to bring the benefits of forex trading and investment to as many people as possible across the continent. Eghosa followed his love for numbers to take up a career as a trader, a move that was also in sync with his desire for financial independence.
Eghosa Uwoghiren officially registered his investment and trading company, EGHTLEG Investor Trading, in 2012, and after years of falling and failing, including blowing a $6,000 account in one day, he started trading and investing correctly in 2019. As part of the goal of spreading the FX trading message across Africa, Eghosa's EGHTLEG Investor Trading partnered with BDSwiss, a leading Forex and CFD broker to deliver an unmatched trading experience to clients and FX enthusiasts, with portfolios including commodities, indices, stock, and Crypto.
In addition to studying Business Analytics at Harvard Business School, Eghosa Uwoghiren also holds diplomas in Forex Trading and Leadership and Management from Shaw Academy, an Agri-Colleges International Certificate in Agribusiness, and a Diploma in Introduction to Animal Production.
For more information about Eghosa Uwoghiren and the solutions offered through Eghtleg Investor trading, visit - https://eghtleginvestor.co.za/.
Media Contact
Company Name: Eghtleg Investor trading
Contact Person: Eghosa Uwoghiren
Email: Send Email
City: Cape Town
Country: South Africa
Website: eghtleginvestor.co.za