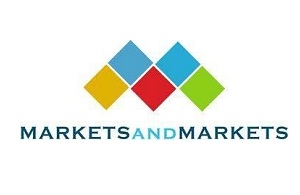 Dell (US), Eaton (Ireland), IBM (US), NVIDIA (US), Schneider Electric (France), Fujitsu (Japan), HPE (US), Cisco (US), Huawei (China), 365 Data Centers (US), Rittal (Germany), Panduit (US), Equinix (US), Sunbird (US), Vertiv Group (US), HUBER+SUHNER (Switzerland), CommScope (US), Siemon (US), Flexential (US), and SBA Edge (US).
Edge Data Center Market by Component (Solutions, Services), Facility Size (Small & Medium Facilities, Large Facility), Vertical (IT & Telecom, Manufacturing, Automotive, Healthcare & Lifesciences, Manufacturing), & Region – Global Forecast to 2028
The edge data center market is projected to grow from USD 10.4 billion in 2023 to USD 29.6 billion by 2028 at a growth rate of 23.2% during the forecast period. The factors driving the growth of the edge data center market are the growing adoption of IoT across verticals and low latency requirements in areas such as real-time analytics, AR, autonomous vehicles, 5G deployment, and content delivery.
Download PDF Brochure: https://www.marketsandmarkets.com/pdfdownloadNew.asp?id=142018469
Services segment to grow at a higher CAGR during the forecast period
The edge data center market, by component, includes solutions and services. Service providers aid in designing and deploying edge data centers in various locations; this includes selecting suitable hardware, networking equipment, and software solutions curated for the specific needs of edge computing. This factor has increased the demand for edge data center services among end users.
Large Facility segment to capture the largest market share
Adopting large edge data center facilities depends on various factors, including the specific needs of organizations, the nature of applications, the geographic distribution of users, and available resources. Large edge data center facilities are suitable for resource-intensive applications like AI training, complex simulations, and data analytics that require significant computing power and storage.
Request Sample Pages: https://www.marketsandmarkets.com/requestsampleNew.asp?id=142018469
Unique Features in Edge Data Center Market:
The Edge Data Centre Market provides a variety of distinctive features that meet the needs of contemporary computing and communication. These data centres are purposefully placed nearer to end users and IoT devices, which reduces data latency and ensures quicker processing and reaction times. They are flexible to different workloads and spatial restrictions because to their compact and modular architecture, which enables quick deployment and scaling.
Edge data centres stand out for having sophisticated remote management features that make it possible to monitor, upgrade, and troubleshoot in real time from one central place. A major focus is on energy efficiency, with cutting-edge cooling systems and power management solutions optimising performance and lowering operational costs.
Edge data centres use strong physical security measures, access controls, and encryption techniques to safeguard sensitive data. Security is still of the utmost importance. By storing frequently accessed material locally and eliminating the need for data to travel across long distances on the network, content caching techniques are regularly used.
A basic characteristic is high availability, with failover and redundancy systems reducing downtime and assuring continuous services. In order to serve applications like driverless vehicles and augmented reality, some edge data centres also integrate Multi-Access Edge Computing (MEC) capabilities.
Major Highlights of the Edge Data Center Market:
The Edge Data Centre Market has a number of significant advantages that place it as an essential part of contemporary computing and connection. These data centres are strategically located close to end users and IoT devices, guaranteeing low-latency computing and quick reaction times, which are essential for real-time applications. Their modular architectures offer quick deployment and scalability, effectively handling changing workloads and physical space limitations.
In order to improve operational efficiency, edge data centres include advanced remote management capabilities that enable real-time monitoring and troubleshooting from a central location. Energy efficiency is a top priority, and cutting-edge cooling techniques and power management help to maximise performance while lowering operating expenses
With strong physical security measures, access restrictions, and encryption procedures in place to protect sensitive data and guarantee compliance with strict security standards, security is still of the utmost importance in edge data centres. By keeping frequently accessed material locally, content caching techniques reduce data latency.
With redundancy and failover systems minimising downtime and maintaining uninterrupted services, high availability is an essential quality. Integration with 5G networks is a developing trend that makes it possible to enable fast, low-latency applications like remote robots and augmented reality.
The processing of IoT-generated data locally, the reduction of latency, and the conservation of network bandwidth by edge data centres play a crucial role in enabling the Internet of Things (IoT). Numerous of these data centres also offer strong disaster recovery and backup solutions, assuring data availability and integrity even in remote or difficult environments. They also follow regulations and compliance standards that are industry-specific, assuring data protection and legal compliance in a variety of industries.
Inquire Before Buying: https://www.marketsandmarkets.com/Enquiry_Before_BuyingNew.asp?id=142018469
Top Key Companies in Edge Data Center Market :
The edge data center market is fragmented and has major vendors based in North America, Europe, Asia Pacific, and other regions. Dell (US), Eaton (Ireland), IBM (US), NVIDIA (US), and Schneider Electric (France), among others, are some of the significant players operating in the edge data center market. These vendors adopt inorganic and organic growth strategies to increase their market share in the edge data center space. These vendors benefit financially from various opportunities to acquire high-tech companies. R&D expenditure has consistently grown due to its focus on high-growth opportunities through innovations and cutting-edge technologies such as AI/ML. These market players have invested heavily in CAPEX to acquire more businesses and strengthen their cognitive, cloud, and security capabilities.
Dell
Dell is one of the key vendors in the edge data center market that offers an exhaustive product portfolio and best-in-class tailored offerings to customers. Dell adopted organic growth strategies, enhancing its product portfolio in this domain. The company provides a broad product portfolio and covers all the critical features of edge data center solutions. Apart from focusing on enhancing new products and product upgrades, it also extends its customer base by partnering with technology suppliers globally. The company has a strong R&D presence. It focuses on expanding its customer base through distribution channels, resellers, and direct sales.
Eaton
The company is a critical vendor in the edge data center market and is committed to providing quality products to its customers. To fulfill this commitment, the company focuses on diversifying and expanding its product portfolio and market by adopting organic/inorganic growth strategies, such as acquisitions, collaborations, and product upgrades. The company also has an extensive global network across 175 countries, a robust domestic market presence, and a strong distribution network. Its edge data center solution includes categories such as compute edge, local data center edge, and industrial IoT edge.
Media Contact
Company Name: MarketsandMarkets™ Research Private Ltd.
Contact Person: Mr. Aashish Mehra
Email: Send Email
Phone: 18886006441
Address:630 Dundee Road Suite 430
City: Northbrook
State: IL 60062
Country: United States
Website: https://www.marketsandmarkets.com/Market-Reports/edge-data-center-market-142018469.html