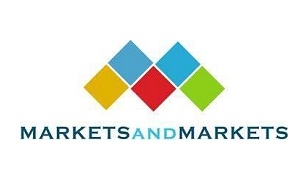 Google (US), Microsoft (US), IBM (US), Oracle (US), AWS (US), Intel (US), Salesforce (US), SAP (Germany), Cisco (US), Meta (US), HPE (US), Siemens (Germany), Huawei (China), NVIDIA (US), Baidu (China), SAS Institute (US), OpenAI (US), H2O.ai (US), iFLYTEK (China), Alibaba Cloud (China), General Vision (US), Darktrace (UK), and Blackberry Limited (Canada).
Artificial Intelligence (AI) Market by Offering (Hardware, Software), Technology (ML (Deep Learning (LLM, Transformers (GPT 1, 2, 3, 4)), NLP, Computer Vision), Business Function, Vertical, and Region – Global Forecast to 2030
The artificial intelligence market size to grow from USD 150.2 billion in 2023 to USD 1,345.2 billion by 2030, at a Compound Annual Growth Rate (CAGR) of 36.8% during the forecast period. The growth of the artificial intelligence market is influenced by several major factors. Technological advancements and increased computing power facilitate the development of advanced AI algorithms and models, expanding the capabilities of AI systems. The availability of abundant data fuels the training of AI models, resulting in improved accuracy and performance. Furthermore, the rising demand for automation, efficiency, and enhanced decision-making across industries drives the adoption of AI solutions. Supportive government initiatives, investments, and research initiatives also contribute to the growth of AI. Additionally, ethical considerations, data privacy concerns, and the need for transparent and responsible AI practices shape the regulatory and societal landscape, influencing the acceptance and adoption of AI technologies.
Download PDF Brochure: https://www.marketsandmarkets.com/pdfdownloadNew.asp?id=74851580
As per verticals, the healthcare & life sciences segment to grow at highest CAGR during the forecast period
The artificial intelligence market is segmented on verticals into retail & eCommerce, BFSI, Government & Defense, Healthcare & Life Sciences, Telecom, Energy & Utilities, Manufacturing, Agriculture, IT/ITeS, Media & Entertainment, Automotive, Transportation and Logistics and other verticals (Construction, education, and travel and hospitality). As per verticals, the healthcare and life sciences vertical is expected to grow at the highest CAGR during the forecast period. This industry is experiencing significant growth and is poised to contribute significantly to the global artificial intelligence market. Artificial intelligence applications in healthcare & life sciences includes patient data and risk analysis, medical imaging and diagnostics, precision medicine, drug discovery, and much more. The use of electronic medical records has led to the expansion of patient data, while the risk analysis market benefits from artificial intelligence systems' risk management and predictive analytics capabilities for payers and healthcare providers. These advancements in artificial intelligence technology are driving innovation and transformation within the healthcare sector.
By business function marketing and sales accounts to hold the largest market size during the forecast period
As per business function, marketing and sales segment to hold the largest market size for the artificial intelligence market during the forecast period. With the aid of AI-powered algorithms, businesses personalize their marketing campaigns, target the right audience, and deliver relevant content at the optimal time. Artificial intelligence also enhances sales processes by providing predictive analytics, lead scoring, and automated customer support through chatbots. Furthermore, artificial intelligence enables advanced data analytics and segmentation, optimizing sales funnels and improving conversion rates. The adoption of artificial intelligence in marketing and sales is reshaping how businesses engage with customers, optimize their strategies, and drive revenue growth.
Request Sample Pages: https://www.marketsandmarkets.com/requestsampleNew.asp?id=74851580
Artificial Intelligence Market Regional Analysis:
AI is experiencing substantial growth in Europe, with increased investments, research initiatives, and startup ecosystems. European countries are fostering AI development through regulatory frameworks, public-private partnerships, and academic collaborations, positioning the continent as a significant player in the global AI landscape.
The rise of startups in the field of Artificial Intelligence is significantly shaping the technological landscape of the UK. Currently, startups constitute nearly 80% of all AI companies in the country, marking a remarkable surge in their numbers over the past decade. In March 2023, the UK government released a White Paper titled "A pro-innovation approach to AI regulation," expanding on their 2022 AI Governance and Regulation Policy Statement.
Germany has been at the forefront of implementing regulations governing the ethical use of AI, including the development of the 'Ethics Guidelines for Trustworthy AI' by the European Commission. The AI industry is supported by several initiatives and funding programs, such as the High-Tech Gründerfonds, which provides support for startups and small businesses working in the field of AI.
The adoption of AI in France has been growing steadily, with the country recognizing its potential to drive innovation and economic development. The French government has been actively promoting AI initiatives and investing in research and development to establish a thriving AI ecosystem
The rapid adoption of AI in Spain is transforming industries and driving innovation across various sectors. Spain has recognized the potential of AI and is actively embracing its applications in areas such as finance, healthcare, manufacturing, transportation, and others. In December 2020, the Spanish Government introduced its National AI strategy, outlining its commitment to developing a policy framework that facilitates the integration and deployment of AI across the economy and society.
In November 2021, the Strategic Plan for AI was developed by Italy, which enables the enhancement of the Italian artificial intelligence sector and was going to execute over the course of the next three years. Also, an Italian senator read an AI-generated speech in parliament in June 2023, using OpenAI's GPT-4 chatbot. This demonstration aimed to spark debate and showcase the potential of artificial intelligence technologies in generating human-like content.
Unique Features in Artificial Intelligence Market:
The Artificial Intelligence (AI) Market is made up of a variety of distinctive characteristics that characterise its disruptive potential. Machine learning algorithms, which are at the heart of artificial intelligence, allow computers to learn from data, spot patterns, and predict outcomes without the need for explicit programming. Deep learning, a form of artificial intelligence, uses neural networks with numerous layers to analyse complex data, making it useful for applications like speech and image recognition.
Using Natural Language Processing (NLP), which enables AI systems to comprehend and produce human language, applications like chatbots and language translation are made possible. Computer vision gives AI the ability to decipher visual data, opening the door for facial recognition and image analysis. AI has transformed diagnostics and treatment in the healthcare industry by revolutionizing drug discovery, predictive analytics, and medical image analysis.
The financial sector uses AI to improve efficiency and security by using it for risk management, algorithmic trading, and fraud detection. Autonomous vehicles can move, make judgements in real time, and avoid obstacles thanks to AI. With applications in robotics and games, reinforcement learning is essential for instructing agents to make a series of decisions. By customising content and user experiences based on individual preferences, AI-driven customization increases consumer engagement.
Major Highlights of the Artificial Intelligence Market:
With the development of machine learning and deep learning techniques as well as the accessibility of enormous datasets, the artificial intelligence (AI) market has experienced phenomenal growth. The use of AI is widespread, revolutionising fields like healthcare, finance, robotics, autonomous cars, and natural language processing. It has become a powerful force in the tech sector, changing business practises and strategy.
AI now excels in tasks like picture recognition, speech understanding, and autonomous decision-making thanks to machine learning, especially deep learning. Chatbots, virtual assistants, and language translation services have all been made possible by the rise of natural language processing (NLP), which allows machines to understand and produce human language.
With applications in patient data analysis, drug discovery, medical imaging, and disease prediction, AI is revolutionising diagnosis and treatment in the healthcare industry. Similar to other industries, the financial sector relies on AI for customer service, risk assessment, algorithmic trading, and fraud detection, increasing operational efficiency and security.
AI is also used to enable real-time decision-making, navigation, and obstacle avoidance in autonomous vehicles and drones, paving the way for autonomous transportation systems. Additionally, ethical AI development has become more popular, placing a focus on ethical and open AI practises as usage soars.
Inquire Before Buying: https://www.marketsandmarkets.com/Enquiry_Before_BuyingNew.asp?id=74851580
Top Key Companies in Artificial Intelligence Market:
Some major players in the artificial intelligence market include Google (US), Microsoft (US), IBM (US), Oracle (US), AWS (US), Intel (US), Salesforce (US), SAP (Germany), Cisco (US), Meta (US), HPE (US), Siemens (Germany), Huawei (China), NVIDIA (US), Baidu (China), SAS Institute (US), OpenAI (US), H2O.ai (US), iFLYTEK (China), Alibaba Cloud (China), General Vision (US), Darktrace (UK), Blackberry Limited (Canada), DiDi Global (China), Face++ (China), Inbenta (US), Anju Software (US), Butterfly Network (US), Atomwise (US), AIBrain (US), SK Hynix (South Korea), Progress (US), PrecisionHawk (US), AgEagle Aerial System (US), Neurala (US), Twitter (US), Aurea Software (US), Persado (US), 8×8 (US), Appier (Taiwan), GumGum (US), IPRO (US), Graphcore (UK), Preferred Networks (Japan), Applied Brain Research (Canada), Pilot AI (US), Iris Automation (US), Gamaya (Switzerland), ec2ce (Spain), Descartes Labs (US), Mythic (US), Ada (Canada), Mostly AI (Austria), Sentient.io (Singapore), Lumen5 (Canada), AI Superior (Germany), Fosfor (India), Intrinsic (US), Jasper (US), Soundful (US), Writesonic (US), One AI (Israel). These players have adopted various organic and inorganic growth strategies, such as new product launches, partnerships and collaborations, and mergers and acquisitions, to expand their presence in the global artificial intelligence market.
Amazon Web Services, a subsidiary of Amazon, is a globally recognized leader in cloud computing services and is at the forefront of innovation in artificial intelligence (AI). With its comprehensive suite of AI services, AWS empowers organizations across industries to harness the power of machine learning, deep learning, and natural language processing (NLP) to drive transformative outcomes. AWS offers a wide range of AI tools and platforms, such as Amazon SageMaker, Amazon Rekognition, Amazon Comprehend, and Amazon Transcribe. With these offerings, AWS enables businesses to extract insights, automate processes, enhance customer experiences, and drive operational efficiencies. AWS's AI capabilities cater to diverse industry verticals, including media and entertainment, healthcare, finance, manufacturing, and more. It has a presence in North America, Europe, Asia Pacific, the Middle East and Africa, and Latin America. Its expansive global infrastructure, comprising data centers across multiple regions, ensures reliable and scalable AI solutions for organizations worldwide. By leveraging AWS's AI services, businesses can accelerate innovation, improve decision-making, and unlock the full potential of their data. With a strong focus on delivering cutting-edge AI technologies, AWS continues to drive advancements in the field, empowering customers to leverage AI to fuel their digital transformation and gain a competitive edge in the market.
Microsoft offers a robust portfolio of AI solutions, including NLP- and ML-based solutions, which have expanded its presence across various industry groups. With the development of new Azure Machine Learning, Visual Studio Tools for AI, Cognitive Services, and enterprise AI solutions, Microsoft has strengthened its global foothold in the AI market. The company also develops software, services, devices, and solutions to compete in the era of intelligent cloud and intelligent edge. With increased investments in mixed reality cloud, Microsoft empowers its customers to digitize their business processes. The company provides cloud-based solutions encompassing software, platforms, and content. Its product offerings include operating systems (OS), cross-device productivity applications, server applications, business solution applications, desktop and server management tools, software development tools, and video games. Microsoft's platforms and tools drive small businesses' productivity, enhance large businesses' competitiveness, and improve public sector efficiency. In June 2016, Microsoft acquired LinkedIn, granting access to LinkedIn's massive user base, making it the largest and most successful social network worldwide, and leveraging Microsoft's sales and distribution capabilities. Microsoft focuses on three pillars: privacy, cybersecurity, and responsible AI. It provides tools and frameworks to facilitate policy change for its customers. The company emphasizes investments in data centers, hybrid infrastructure, and edge infrastructure to enhance its service offerings. Microsoft operates in three segments: productivity and business processes, intelligent cloud, and personal computing. It caters to various verticals such as finance and insurance, manufacturing and retail, energy, and more. Microsoft's presence spans over 190 countries across North America, Asia Pacific, Latin America, the Middle East and Africa, and Europe.
Oracle, a multinational technology corporation, has emerged as a prominent player in the AI market. With a strong foundation in enterprise software and database management systems, Oracle strategically integrates AI capabilities into its offerings, enabling businesses to harness advanced analytics and machine learning. Its comprehensive AI platform empowers the development, deployment, and management of scalable AI models, complemented by an autonomous database that automates database management tasks using AI algorithms. Oracle's cloud infrastructure delivers AI-powered services for data science, image recognition, chatbots, and language translation. Furthermore, Oracle embeds AI capabilities into its enterprise software applications, facilitating intelligent decision-making and process automation. Industry-specific AI solutions for finance, healthcare, retail, and manufacturing sectors demonstrate Oracle's commitment to delivering tailored AI innovations. Collaborations with research institutions and strategic acquisitions further bolster Oracle's AI expertise. By leveraging its extensive software portfolio and AI technologies, Oracle aims to drive innovation and provide value across industries, empowering businesses with advanced analytics, automation, and intelligent decision-making.
Media Contact
Company Name: MarketsandMarkets™ Research Private Ltd.
Contact Person: Mr. Aashish Mehra
Email: Send Email
Phone: 18886006441
Address:630 Dundee Road Suite 430
City: Northbrook
State: IL 60062
Country: United States
Website: https://www.marketsandmarkets.com/Market-Reports/artificial-intelligence-market-74851580.html