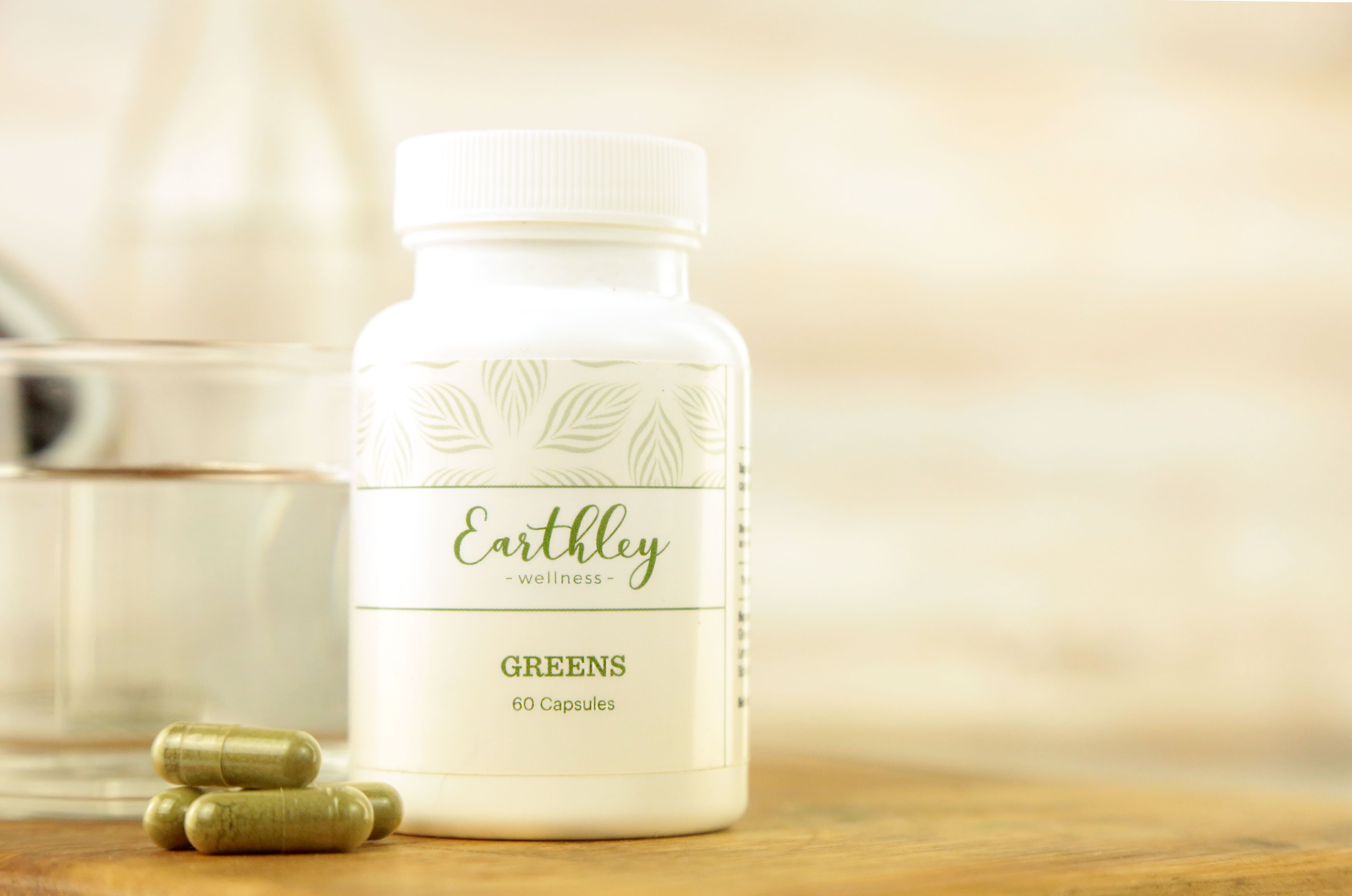 Earthley Wellness, a health and wellness company seeking to empower every individual to take care of themselves and their body, has just announced new releases for fall 2021. The releases include several new capsules and tinctures to support health naturally.
The company announced eight new capsules that will be released this fall, including 5-Mushroom Super Blend Capsules, Activated Charcoal Capsules, Ceylon Cinnamon Capsules, Cranberry Capsules, Ginger Root Capsules, Tumeric + Black Pepper Capsules, Green Capsules, and Immune-Aid Capsules. All capsules are available in 60-count bottles, are made with certified organic ingredients, and are safe for all ages.
The 5-Mushroom Super Blend Capsules support the brain and immune system. They have been shown to enhance cognitive functions like learning and memory, while also aiding in support against symptoms of depression, anxiety, stress, neurological disorders, and more. They also have anti-inflammatory and antioxidant properties. The Activated Charcoal Capsules relieve gas and diarrhea and are the perfect way to detox naturally and effectively.
The Ceylon Cinnamon Capsules promote heart health and lower the risk of cancer, heart disease, and diabetes. The Cranberry Capsules support urinary tract health and help lower the risk of UTIs, support the immune system, and more. Ginger Root Capsules promote a normal inflammatory response, can help lower blood sugar levels, relieve indigestion, help fight infections, and are a natural way to relieve occasional nausea and morning sickness.
The Turmeric + Black Pepper Capsules help relieve conditions related to pain and inflammation and are a powerful antioxidant. The Greens Capsules contain green tea and herbal greens to improve energy and wellness. They can reduce inflammation, support a healthy immune system, promote healthy blood sugar levels, promote brain health, protect liver health, support the thyroid, and more. The Immune-Aid Capsules are made with 100 percent real food and are a superfood source of vitamin C. They promote immune health, support healthy energy levels, and are rich in antioxidants.
In addition to the new capsules, Earthley has also announced the release of several new tinctures, including the Heart Healthy Tincture, the Lunamore Tincture, the Thyroid Support Tincture, and the Sinus Saver Tincture. All of the tinctures are available in one-ounce bottles and contain only certified organic ingredients.
The Healthy Heart Tincture supports heart health, normal inflammatory response, a healthy immune response, and is rich in vitamin C. The Lunamore Tincture provides special metabolic support and supports hormone balance, helps to reduce cramps and cysts, and supports healthy blood sugar levels.
The Thyroid Tincture supports healthy thyroid function, encouraging a sluggish thyroid by supporting the immune system and nourishing the body. The Sinus Saver is an alcohol-free tincture for natural allergy relief. It soothes all typical allergy symptoms, supports the liver and clears the body of excess histamines naturally.
For more information, visit earthley.com.
About Earthley
Earthley is a company on a mission: to change the way the world sees healthcare. They are a USA and Ohio-based manufacturer of personal care and wellness brand providing all-natural alternatives for soaps, salves, tinctures, herbal extracts, and more. The company is committed to using pure, natural ingredients that are non-GMO and organic whenever possible, and their products are Leaping Bunny certified. They also engage in activism surrounding access to natural remedies and alternative health care modalities.
For more information, please visit https://www.earthley.com/ or follow Earthley on Facebook and Tik Tok.
Media Contact
Company Name: Earthley Wellness
Contact Person: Allie McLaughlin
Email: Send Email
Phone: 561.614.6306
Country: United States
Website: https://www.earthley.com/