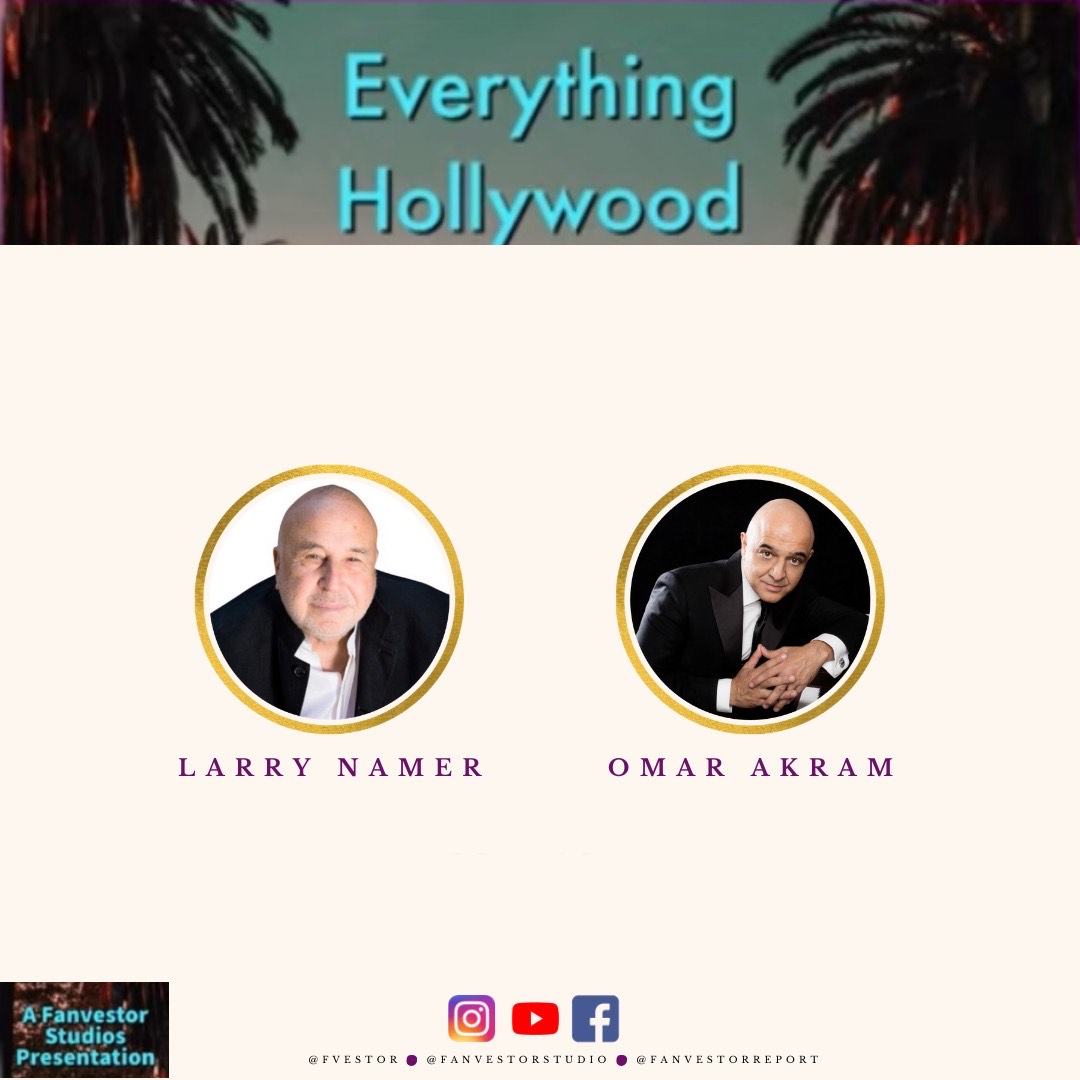 "As opposed to other shows about the business, Everything Hollywood provides unique insight from people who are actually in the center of the media and entertainment business and not simply reporting on it. We hope to be able to span the entire scope of the entertainment world in terms of coverage of the things the celebrities do outside of their core skill area. We're here to cater to the fans and their favorite stars." – Larry Namer
​Namer Set to Revolutionize the Podcast World With Robust Slate of Programming Under FanVestor Umbrella/Actor Ken Davidian Reveals the Story of his Famous Comedic Scene in 'Borat'
​FanVestor Studios has launched Everything Hollywood, a new weekly video podcast, hosted by E! founder Larry Namer and Omar Akram, the first Afghan-American to win a Grammy Award. Each week, Everything Hollywood will offer up an insider's look at celebrity and lifestyle news from around the globe: https://www.fanvestor.com/podcasts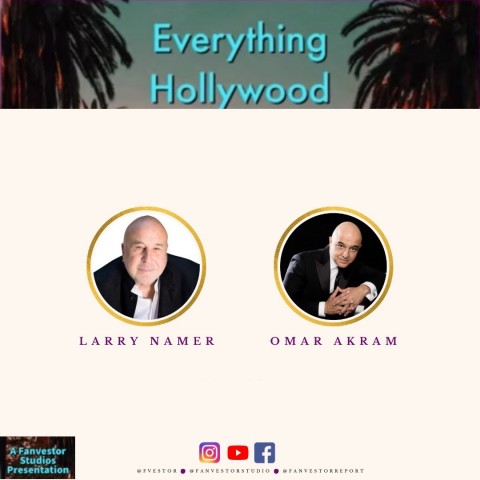 Brought to you by FanVestor, Everything Hollywood is the second show to launch as part of the FanVestor Podcast Network. In its pledge to connect fans with their favorite celebrities, the network will be adding a new show to its dynamic programming slate every two months through the end of 2022.
"As opposed to other shows about the business, Everything Hollywood provides unique insight from people who are actually in the center of the media and entertainment business and not simply reporting on it," comments Namer. "We hope to be able to span the entire scope of the entertainment world in terms of coverage of the things the celebrities do outside of their core skill area. We're here to cater to the fans and their favorite stars who cherish them."
Guests featured on the premiere episode include Dr. Merry Taheri, CEO of Rising Health Inc. and a top advisor to the Biden Harris COVID Task Team, and global brand guru MISTER D.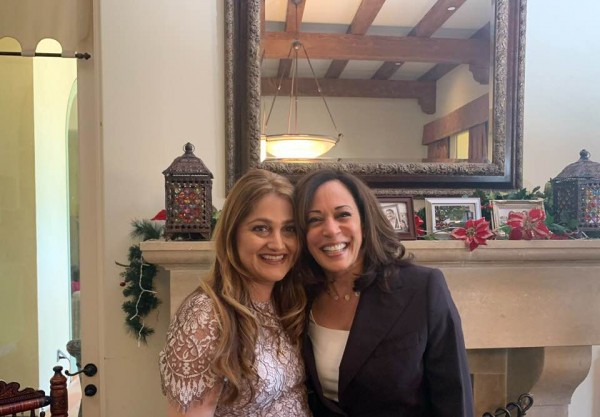 Dr. Merry Taheri and Vice President Kamala Harris
The passion to care for humanity and to become a healthcare professional was instilled in Dr. Taheri, by her father, a surgeon and mother, a nurse. At the age two, her parents moved from New York City to Afghanistan, where her father held the position of a health minister, as well as the chief of the hospital in the province of Kandahar. At age seven, Dr. Taheri experienced a horrific and traumatic event that forever changed her life when her parents and four-year-old sister were assassinated by the Communist Russians due to her father's repetitive refusal to join the party. She and her brother were brought back to America where her maternal grandparents and uncle raised them.
Dr. Taheri holds a Doctorate of Nurse Practice from the University of California San Francisco with over 22 years of healthcare experience specializing in family, emergency, trauma, education, forensics, and consulting. During the COVID pandemic her profession took a major turn when she became the Clinical Commander from March until September 2020 with COVID projects for the Department of Health Services, Los Angeles County. Today, Dr. Taheri continues to lead COVID testing operations with her clinical team on locations for film and music productions, businesses, large events, and private VIP clients. She was recently appointed as an advisor to the Biden Harris COVID Task Team by SEIU, representing millions of frontline workers.
MISTER D is a legendary Hollywood brand architect that turns fashion names into rock star status like Ed Hardy, Versace and NARS cosmetics. MISTER D along with the iconic designer/original club kid Richie Rich, known for his sought after celebrity-must-wear fashion collections like the famed Heatherette fashion label, this summer are jointly launching a new digital platform BEAUTYKWEEN, the world's first virtual makeup club.

MISTER D
Watch Full Episode:
Everything Hollywood joins the network's flagship podcast The FanVestor Report, hosted and produced by popular media entrepreneur and television Jezlan Moyet. The weekly video podcast that launched in April focuses on the 'business side of celebrity', and feature interviews and segments with the top names in sports, esports, music, fashion, art, TV and film, focusing on their stories and projects that are out of the core area of their normal focus. Since its launch, the podcast has featured guests Deborah Driggs and Emoni Diamond, with upcoming guests including SuperDope Q and Amar'e Stoudemire.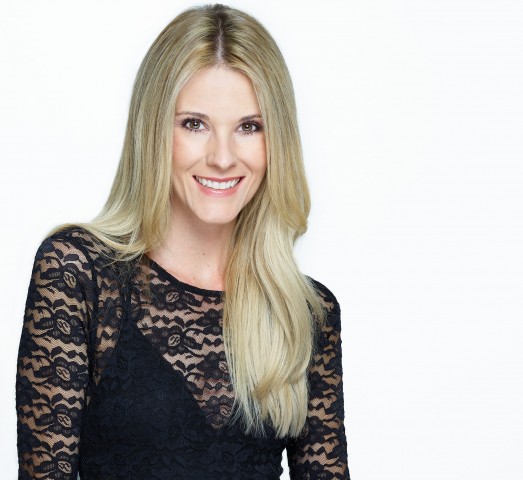 Jezlan Moyet, Host of The FanVestor Report
Everything Hollywood premiered on May 4, 2021 on FanVestor's official website, BlogTalkRadio, Facebook Live, YouTube, and soon will be available on iTunes, iHeartRadio, and Spotify. All episodes will also be available on demand. The show will be produced weekly at FanVestor Studios' modern, state-of-the-art video podcast facility located in Woodland Hills, California. Show producers include Laith Murad, Rachael Fisher and Jonny Vegas.
Upcoming episodes will feature Borat's Ken Davitian who will speak about one of the most famous comedic scenes in modern film history.
Award-winning, entertainment industry veteran with over 45 years professional experience in film, television, live events and new media, Larry Namer was recently named Chief Operating Officer of FanVestor. He is a founding partner of Metan Global Entertainment, a venture created to develop and distribute entertainment content and media specifically for Chinese speaking audiences.
Namer is the co-founder of E! Entertainment Television, a company now valued at over $3.5 billion. He is the creator of several successful companies, including Comspan Communications that pioneered Western entertainment in the former Soviet Union and Steeplechase Media that served as the primary consultant to Microsoft's MiTV.
Born in New York, Afghan-American Omar Akram grew up the son of a United Nations diplomat, living in France, Czech Republic, Switzerland, his ancestral home of Afghanistan. The artist's piano-driven, instrumental music elegantly defies borders and has played a crucial role in defining modern New Age and World music. His songs have millions of plays on YouTube, and his first two albums, Opal Fire (2002) and Free As a Bird (2004), hit the Top 15 on Billboard's New Age chart. In 2013, he became the first Afghan-American to win a Grammy Award with Echoes of Love. He released Daytime Dreamer in 2013 and Destiny in 2019.
About FanVestor
FanVestor.com offers an all-in-one securities crowdfunding (through FanVestor CF), commerce, auction​s​ (Q2​ to Q4​ 2021), and charity sweepstakes platform designed specifically to support the multitude ventures of celebrities. Founded by Michael Golomb, an innovator in the world of business and fintech, FanVestor's robust technology platform will allow athletes, media and music celebrities, fashion icons, and artists to leverage their influence by offering their fans an opportunity to participate in their latest projects or charitable initiatives. The company's leadership team and Board of Directors is highlighted by E! founder Larry Namer as the company's COO, former News Corp. executive Marty Pompadur, former President of Korea Telecom, Yung Kim, and Marvin Liao, former head of 500 StartUps Accelerator, along with several other successful executives.
For more information on FanVestor's Reg A+ offering, visit http://invest.fanvestor.com/
Securities offered through FanVestor LLC funding portal, Member FINRA, 2055 Lombard St. #470217 San Francisco, CA 94147. Securities offered pursuant to SEC Regulation CF. Reg D and Reg A+ securities offerings are conducted through the Dalmore Group LLC, Member FINRA, SPIC. This material does not constitute an offer to sell nor a solicitation of an offer to buy any security. All investments involve risk including the potential for loss of principal invested and illiquidity. Investors are responsible for preforming their own due diligence and ensuring investments meet their level of risk tolerance, investment objectives and level investment of knowledge.
Media Contact
Company Name: Kultura PR
Contact Person: Nicole Muj
Email: Send Email
Phone: 310-804-0964
Address:
City:
State: CA
Country: United States
Website: www.kulturapr.com