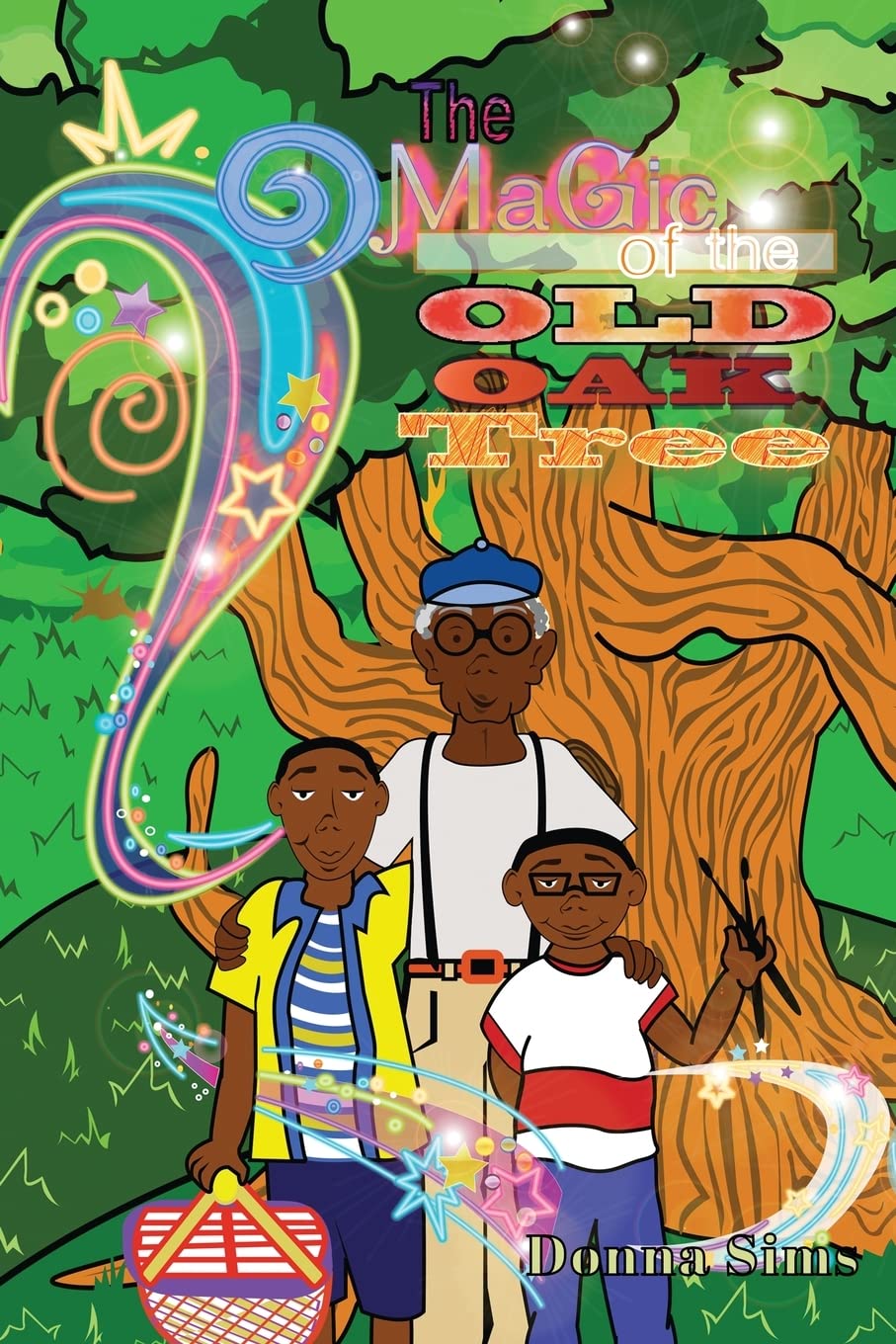 US Army Veteran, Donna Sims is elated to announce the release of his new book titled "The Magic of the Old Oak Tree", a collection of bedtime stories Donna told her kids.
Rodger Sr. and Donna Sims were dual militaries – both serving in the military on active duty status. Often times they deployed to other countries; relocated to new Army posts across America; and work extensive hours throughout the week.
This made growing up challenging for their two boys especially when they moved to SC when their dad had to deploy again.
One good thing about the move was the family lived near the boys paternal grandparents. Grandma loved to cook and Granddad was always outside fixing something. Jacob insisted on having a bedtime story before going to sleep. So their mom would make up these really awesome bedtime stories with the boys as the main characters. It helped them to dream of a place where they were happy all the time. This lifted their spirits on the nights they could not sleep
Therefore, the book is a collection of bedtime stories Donna told her kids to make them smile when missing their dad made them sad. Donna used the dreams to teach the boys to trust in God to help them.
So she used angels to portray God's way of sending help to children who are sad. Donna called the angels Quiblings who would take the imagination from kind-hearted children to make their dreams come true. The stories had adventure, creativity, and surprise. You're going to enjoy it!
About the Author
Donna is a 26 year veteran of the United States Military. A local Minister, mother, wife, and caregiver along with her siblings to her 90-year-old mom. She loves to pray and started a virtual prayer line ministry eighteen years ago when her mom encouraged her to pray for Jacob who had three open-heart surgeries from infancy 'til he was three-years old to repair his heat due to a rare condition called Hypo-plastic Left Heart Syndrome.
The Magic of the Old Oak Tree is published and marketed by Author's Tranquility Press, the best marketing tool for new and established authors, serving as the authors' ultimate book publicity partner.
Media Contact
Company Name: Author's Tranquility Press
Contact Person: Patricia Adams, Marketing Supervisor
Email: Send Email
Phone: (866) 411-8655
Address:239 Richmond Dr
City: Hiram
State: Georgia, 30141
Country: United States
Website: www.authorstranquilitypress.com