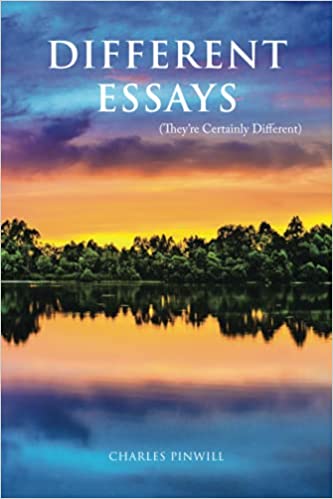 Australian author Charles Pinwill feels so strongly that nations don't do proper accounts, and therefore can't understand their economies, that he has taken matters into his own hands.
He has published the World's first National Profit and Loss Account. He did it for the United States and it shows a profit of $2.4 trillion in 2014, which is $7,500 per American or $30,000 per family of four. His book Different Essays, with the subtitle (They're Certainly Different) explains it.
Total consumer products produced and sold were $12.5 trillion, though the total net incomes paid to all Americans only amounted to $10.1 trillion. So Americans could not afford to buy any more than 80% of their own production. No, the 20% of products did not stay on the shelves, so how did they buy it all with insufficient incomes. They increased American indebtedness by $2.3 trillion.
Since the American economy is so profitable (total net incomes paid to produce it were $2.4 trillion less than the consumer production achieved) this country must increase its debt every year, or products will not be sold, and recession will result.
He says it is as though the apple is too big for the maggot, so it has to go further into debt every year. The $90 trillion plus indebtedness of the USA is the accumulated profits from the past which people couldn't afford to buy, and so they had to borrow more debt to use it.
When Corporations know they are profitable they can pay a dividend. If nations ever do the books and discover that they too are profitable, he suggests they could pay a National Dividend.
When companies elect a management the shareholders are the ones that vote. When they pay a dividend the shareholders share it. When nations elect a management the nation's shareholders vote, and if they make a profit and need to issue more tickets to distribute it, should the shareholder voters get some of this too?
They are different essays alright; we've never heard anything like them.
Media Contact
Contact Person: Charles Pinwill
Email: Send Email
Country: Australia
Website: http://www.charlespinwill.com/