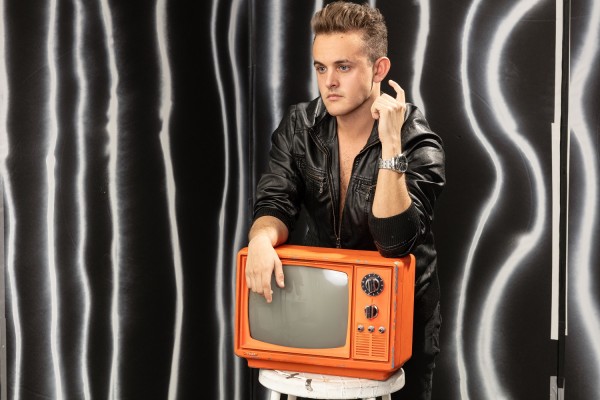 Spending his early childhood days in Morocco with his parents before moving to Minneapolis-Saint Paul, Matthew James Harrou Sivertson is a Moroccan-American singer, songwriter, multi-instrumentalist, record producer, and professional pianist located in Los Angeles, California, and uses 'Matthew James' as his stage name. He is a talented artist who has gained massive success at a very young age. He has also been nominated "Best RnB Artist of the Year" by the Twin Cities Urban Music Awards.
Matthew James' single "Right Now" is an enchanting awakening call for all the people who think of taking their lives. This song is like an anthem for the LGBTQ community and suicide awareness. Released on June 1, 2019, this song is 4 minutes 10 seconds long, enough to make you believe in yourself and let go of any unwelcoming thought going on in your mind. The track "Right Now" is a miraculous blend of soft beats and melodious lyrics, which along with a beautiful music video, makes it a magical watch.
"I saw the advertisement for this video the night I was thinking about committing suicide. Thank you for saving my life! Thank you so much for being my inspiration and help through this crazy journey I can't thank you enough for changing my life through music", says Andie Szczepkowski in one of the comments on the music video of this track. This comment is itself a huge example as to how inspiring and impactful the song "Right Now" is. "I don't feel like I needed this right now, but it gave me the goosebumps as I was reminded of all the things I've gone through and those yet to come. Thank you for this video", says Bere M R in another comment on the video of this track.
Matthew has always been surrounded by music since he was a kid, and at the young age of six, he learned to play piano and drums, while also excelling at singing, melody, and poetry. He draws inspiration from the legend Michael Jackson, but getting into music was never his first choice. He wanted to go for videography and post-production editing but the one thing that got him into music was the simple idea of helping people. Eventually, with the need to express himself more clearly to people who bullied and misunderstood him, he started writing his music at the age of 13. This form of expression eventually turned into a passion.
Matthew James has been currently resides in Los Angeles while passionately Collaborating Producing, Composing and Arranging various projects for several artists, companies, and organizations across the United States.
While maintaining his passion, Matthew James announced that he is currently working on several independent future releases of which he wrote in his childhood days. A lot of them derive from an uncomfortable & dark place of his upbringing. These future projects are to re-released and given a high influence towards a genres of Contemporary Pop, RnB & EDM while speaking towards the idea of "abuse", "neglect", "bullying", and likewise issues.
Check out the track "Right Now" now on YouTube.com, Spotify, Apple Music, and all Streaming Platforms.
Social Media:
• Instagram: @TheOnlyMatthewJ
• Facebook: @TheOnlyMatthewJ
• Twitter: @TheOnlyMatthewJ
Media Contact
Company Name: Matthew James Entertainment
Contact Person: Matthew James
Email: Send Email
Phone: (310)- 929-0304
Country: United States
Website: www.OfficialMatthewJames.com