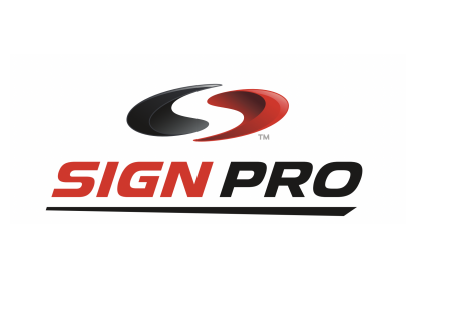 Southington, CT – October 13, 2023 – Develomark is proud to announce that its client Sign Pro, a leading provider of customized sign solutions based in Southington, Connecticut, is proud to announce its recognition by Manufacturing Technology Insights magazine as one of the Top 10 Sign Manufacturing Solutions Companies in the nation for 2023.
This esteemed recognition from a national manufacturing publication is a testament to Sign Pro's unwavering commitment to excellence, innovation, and sustainability in the sign manufacturing industry. Featured prominently in the September 2023 issue of Manufacturing Technology Insights, Sign Pro has been hailed for its comprehensive full-service offerings, cutting-edge facility, and complete in-house manufacturing processes.
"Our path from a business started in the bedroom of my parents home began in 1990 to receiving national recognition has been shaped by our unwavering dedication and passion for our clients, as well as our relentless pursuit of innovation," said Pete Rappoccio, President of Sign Pro. "This acknowledgement serves as a testament to the commitment of our team, and we are all humbled and extremely grateful for it."
Sign Pro's recent achievements, including the construction of a state-of-the-art annex facility and its dedication to sustainable practices, as evidenced by the installation of a 293kW solar array, have positioned the company as a frontrunner in the sign manufacturing industry. The company's ethos of treating customers like family, paired with its capability to deliver high-quality signage both locally and nationwide, has garnered attention from industry leaders and media.
As a green company focused on sustainable solutions, Sign Pro's commitment to the environment goes hand in hand with its promise of delivering 100% customized sign solutions to clients across the country.
A full interview with Rappoccio about this honor was recorded with the Develomark and can be viewed here: https://www.youtube.com/watch?v=AZL0pkx-Qn0
For more information about Sign Pro or to view their comprehensive range of services including sign manufacturing, architectural signs, vehicle wraps, and more, visit –
https://www.signpro-usa.com.
About Sign Pro
Founded in 1990, Sign Pro is a leader in customized sign solutions based in Southington, CT. With over 30 years in the business, Sign Pro has been assisting clients nationwide with tailored sign manufacturing services, from architectural signs, awnings, and banners to illuminated signs and custom projects. Recognized for its sustainable practices and in-house manufacturing capabilities, Sign Pro is committed to delivering the highest quality signage solutions.
About Develomark
Develomark is a comprehensive digital marketing agency located in Plantsville, CT and serving Sign Pro as well as other small-medium sized businesses across the country.
For more information, call (959) 226-2708 or email jpesce@develomark.com
Media Contact
Company Name: Develomark
Contact Person: Julie Pesce
Email: Send Email
Phone: (959) 226-2708
Address:409 Canal St
City: Plantsville
State: CT 06479
Country: United States
Website: https://www.signpro-usa.com/