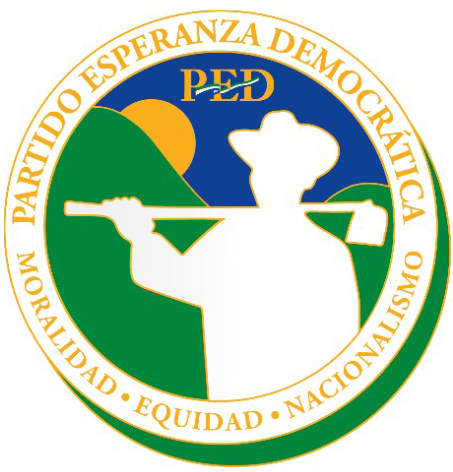 NEW JERSEY – October 13, 2023 – Andrés Durán, your trusted deputy, is pleased to formally announce his candidacy as a pre-candidate for the Overseas Deputation. He is a candidate of the Democratic Hope Party (PED) with Ramfis Domínguez Trujillo as the next presidential candidate for the upcoming elections of 2024.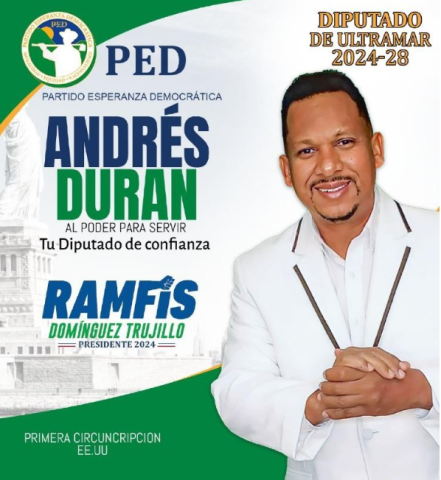 Durán will officially start his campaign on Sunday, October 15, at the PED headquarters located in Paterson, New Jersey. At the headquarters, he will get the support of members, leaders and president of the party. Currently, the party is in a process to choose the most suitable and capable candidates for the Overseas Deputation. The Overseas Deputy will have the jurisdiction over the states of New Jersey, New York, Pennsylvania, Massachusetts, Connecticut, Washington DC, as well as the Canadian cities of Toronto and Montreal.
Andres Duran, the candidate for the Overseas Deputy, is a Dominican American having an extensive career in the representation of Artists. Being a Dominican American in the United States of America, (USA) Andres has faced various challenges and difficulties. He always works for the better living of his fellow countrymen in the USA. Therefore, he decides to run for the Overseas Deputy through the platform of PED. The position will enable him to serve the people in a better and systematic way. Moreover, the challenges he has faced in the USA will make him understand the situation of his community in a better way.
The Dominican diaspora in the USA has always faced the socio-economic challenges, identity crisis, bullying and harassment and the discriminatory laws that severely penalize the Dominican community in the USA. Keeping in mind all these issues, Andres has a plan to empower the community.
To empower the community, he along with his team designed a strategy that will introduce a reform program for the diaspora. The program includes; socio-economic, cultural, healthcare and educational initiatives with a profound focus on the reforms in the immigration system. Moreover, his strategy covers the protection of human, civil and labor rights to put an end on harassment, bullying, discrimination.
Andres Duran will make the announcement in a celebration ceremony open to public that will feature the renowned artists. The ceremony will be live broadcasted to more than 28 countries through international coverage.
Contact Information
Andrés Durán – Overseas Precandidate Constituency N°1
Tel. +1 (201) 515-1929 | E-mail: Andrew_producer75@hotmail.com
Julisa Vargas – Secretary of the Provincial Council
Tel. +1 (862) 285-0024
Website: www.ped.org.do
Social networks: instagram | Facebook | Twitter
Media Contact
Company Name: Andrés Durán
Contact Person: Andrés Durán
Email: Send Email
Phone: +1 (201) 515-1929
Country: United States
Website: www.ped.org.do