Experienced network marketing professional and entrepreneur, Dennis Loos, set to pave the way for other aspiring networkers with his team at Infinity Income Team following record-breaking feats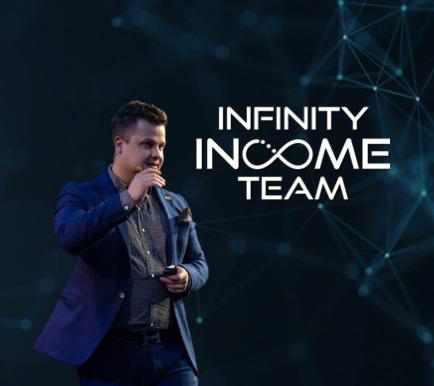 The Infinity Income Team led by the passionate entrepreneur, Dennis Loos, has continued to set new records in the network marketing space and the group is not looking to slow down anytime soon. In a related development, Dennis and his crew have created an all-inclusive academy and training center for interested network marketers looking to take their craft to another level.
The global network marketing industry has continued to evolve over the years, with the emergence of several products and innovations as well as the lucrativeness of the market helping to drive its growth. Technological advancements have also played a significant role in the growth of the multi-billion-dollar market, with the internet helping marketers to reach more audiences in different parts of the world. According to a publication by Venta Force, the global network marketing industry touched the $200 billion mark in 2020, with network marketing businesses from around the world bringing in an estimated $200 million every day. Despite the amazing figures from the market, thousands of marketers worldwide still struggle to make headway, which is where Dennis Loos is looking to make a difference through the Infinity Income Team.
The academy and training center will teach the tips and tricks adopted by Dennis and his team to continuously smash one record after the other. In the past few weeks, the Infinity Income Team has continued to set new benchmarks on the way to revolutionize the history of network marketing. Dennis aims to challenge the status quo in the network marketing industry, with the feats achieved so far already substantiating this claim.
In a related development, Dennis Loos has taken the bull by the horns by moving to Dubai at the beginning of the year as he seeks to spread the good message of network marketing to millions of people in different parts of the world. He aims to deliberately show the dream life of a network marketer to the world, as he works in a destination where others make holidays.
For more information about Dennis Loos and the solutions offered through Infinity Income Team, visit - https://dennis-loos.at/ and Instagram.
Media Contact
Company Name: Infinity Income Team
Contact Person: Dennis Loos
Email: Send Email
Country: United Arab Emirates
Website: dennis-loos.at