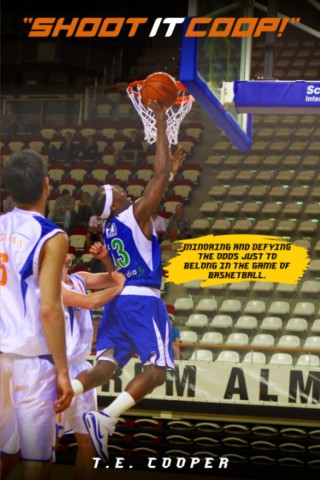 T. E. Cooper, author, and narrator of the book "Shoot it Coop" Click here announces the release of his new book. The book by author T. E. Cooper is about people talking about making their dreams become a reality. However, when the odds are added to the equation along with some red tape, many will let their dreams fall to the wayside. This is the story of T. E. Cooper himself, who defied the odds from graduating high school, college, and graduate school to playing college basketball and professionally in Europe by grinding through the U.S. minor league circuits to prove his worth. Even when coaches, college professors, and agents made his path difficult, Cooper stayed focused and persevered to live his dream and see places that he only saw on television.
From living comfortably to almost being homeless, T.C. put everything on the line for his dreams to come true. This story is not only about basketball but what we all go through in our everyday lives just to make it. Defying the odds just to belong in the game of life.
T. E. Cooper is a former college and professional basketball player, author for EuroBasket Holland, Owner of Cobras Basketball Club, and a certified basketball official. Terry is also a motivational speaker, basketball trainer, and independent scout for amateur basketball players in Europe. He lives in Greensboro, North Carolina.
The book is available on Amazon in Hardcover format, consisting of 173 pages written in English.
To purchase the book on Amazon, please visit Here.
Media Contact
Company Name: Terry Cooper
Contact Person: Terry Cooper
Email: Send Email
Country: United States
Website: https://www.amazon.com/Shoot-Coop-Minoring-Defying-Basketball/dp/B0BYR8937V/ref=sr_1_fkmr2_1?crid=JFJTK49XP4OP&keywords=Terry+Cooper+Shoot+it+Coop&qid=1680715249&sprefix=terry+cooper+shoot+it+coop%2Caps%2C415&sr=8-1-fkmr2