Disclaimer: This film is based on a collection of recently discovered footage from a CIA archive as a result of the Freedom of Information Act.
Los Angeles, CA – March 4, 2020 – "2,300 people go missing every day in the United States alone," said Dr. Gustaf Berchum.
DarkCoast announces the release of writer/director Chris Wax's (Black Box, Irish Eyes) found footage alien-horror, CASE 347, based on a collection of recently discovered footage from a CIA archive as a result of the Freedom of Information Act.
Now streaming on multiple digital platforms, watch CASE 347 on iTunes toady: https://itunes.apple.com/us/movie/case-347/id1501050394.
Starring Chris Wax, Maya Stojan (Castle, Agents of S.H.I.E.L.D.), Jason Kropik (Easy A), Edward Finlay (2 Fast 2 Furious, Brooklyn Nine-Nine), two-time award winning actor, Michael Galante (Boy Meets Girl, Switched at Birth) and longtime actress, Krista Allen (Baywatch, Anger Management), CASE 347 follows a team down a paranormal trip to uncover other-worldly conspiracies, until their discoveries take a turn for the worst when the crew starts to disappear one by one.
CASE 347 follows psychologist and UFO skeptic, Dr. Mia Jansen (Maya Stojan), and a team of documentary filmmakers who believe that alien abduction claims are forms of "mass hysteria". Fueled by the unknown disappearance of Mia's paranoid father – a devout believer in alien conspiracy – the crew uncovers a trove of her father's case-files, leading them to well-known UFO and alien urban legend locations, like the ET Highway, Area 51 and White Sands National Park. Along their travels, they meet two strangers who provide insight into the "truth of what's really out there", sending the team out to New Mexico, where a family is experiencing "signs of abduction". But when the team arrives, it becomes immediately evident that something dangerous is taking place and it might be too late to turn back now.
This is their footage: https://www.youtube.com/watch?v=RbHZ1S2_kxg&t=40s.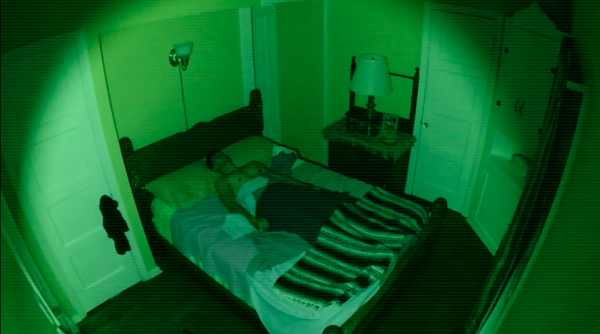 DarkCoast has released CASE 347 onto various digital streaming platforms (Amazon, iTunes, DirecTV, InDemand, Hoopla, Google Play, Vimeo on Demand, FlixFling, Vudu).
CASE 347 also stars Shawn-Caulin Young (True Detective, Heart, Baby!), Michael Monks (The Practice, Garfield), Richard Gillilabd (Airplane II: The Sequel, Dexter), Frantz Turner (The King of Queens, Short Term 12), Kayla Madison (Masters of Sex, Grey's Anatomy), Julia Vera (The Ridiculous 6, Blow), Johnny Dowers (I'm Here, The Bridge) and Ned Liebl (Cross Wars, The Evil Gene).
For press inquiries, please contact jenna@tricoast.com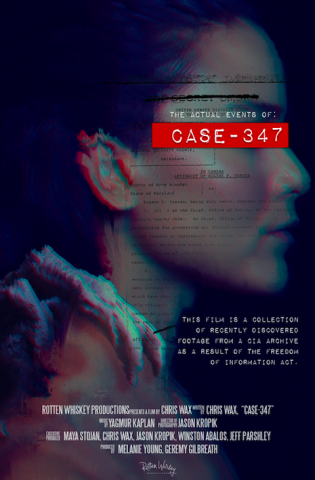 CASE 347 (2019, 85 min.) Directed and written by: Chris Wax. Produced by: Jeremy Gilbreath, Melanie Young, Chris Wax, Maya Stojan, Jeff Parshley, Jason Kropik, Winston A. Abalos. Film editor: Mark Newton. Cinematography: Jason Kropik. Original music: Yagmur Kaplan.USA, English. Rotten Whiskey Productions, DarkCoast.
Production Company: Rotten Whiskey Productions.
DarkCoast is a division of TriCoast Entertainment:
A new home for story-driven American films, TriCoast Entertainment is a full service media company that creates, produces, manages and distributes unique and unusual entertainment. Bringing together filmmakers, distributors, financiers, and technologists, TriCoast Entertainment embraces change by redefining the production and distribution model for indie filmmakers.
Founded by: Strathford Hamilton and Marcy Levitas Hamilton.
Visit: https://www.tricoastworldwide.com/
Media Contact
Company Name: TriCoast Entertainment
Contact Person: Jenna Wilen
Email: Send Email
Phone: 3104587707
Address:11124 Washington Blvd.
City: Culver City
State: California
Country: United States
Website: http://www.tricoastworldwide.com