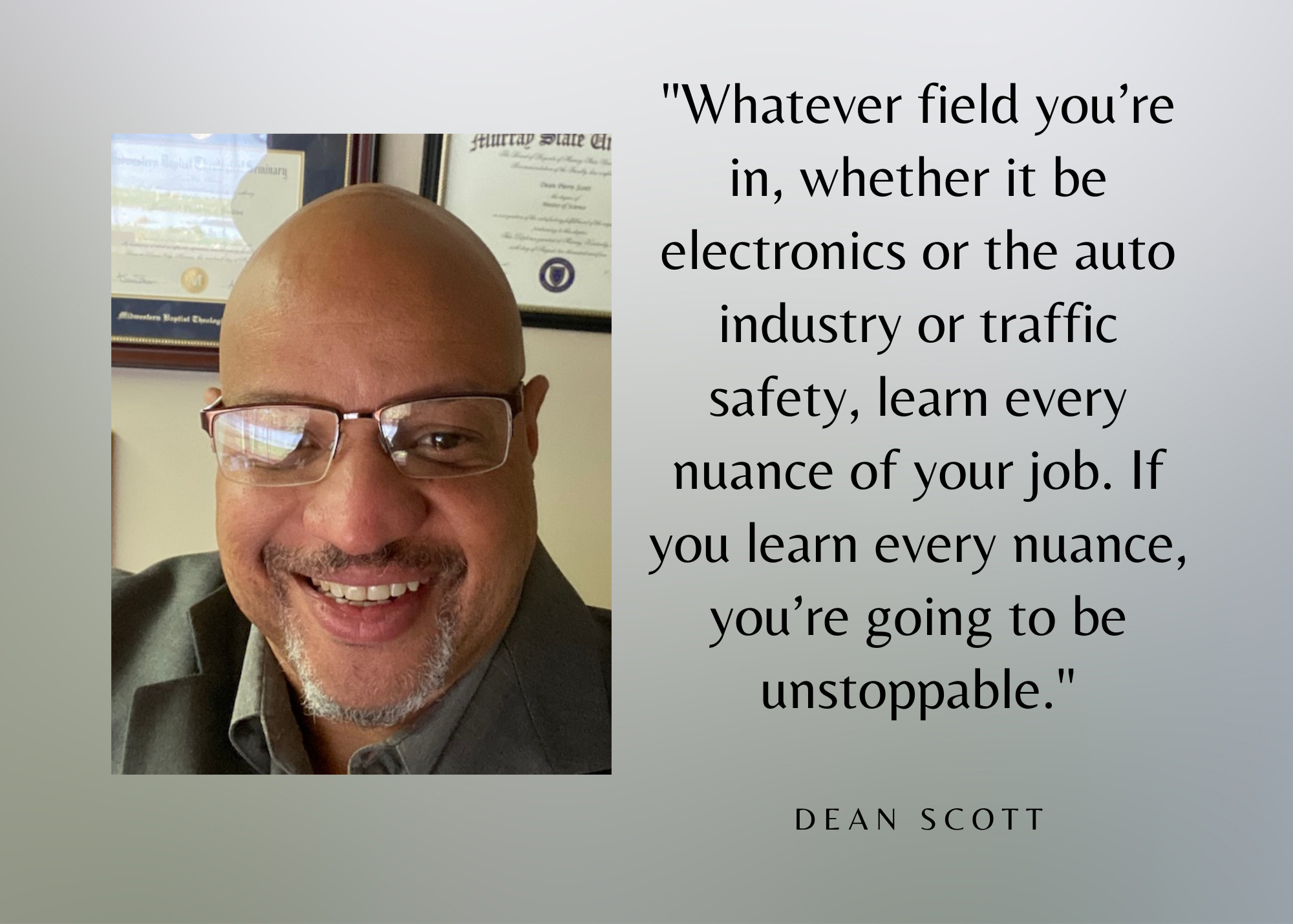 Throughout the course of the interview, the traffic safety official revealed some fascinating thoughts, insights, and ideas.
Gladstone, Missouri – August 24, 2022 – When veteran traffic safety official Dean Scott was approached by the writing staff of an online periodical that focuses on business, leadership, and technology about being featured in a new professional profile, he agreed readily, eager to share his wealth of wisdom and experience with its readership. The interview, which touches on topics such as the hardest obstacle he's overcome during his career and how he achieves a solid work life balance while remaining productive, was published on July 19, 2022.
At the outset of the profile, Dean is asked to summarize his duties and responsibilities. "I provide oversight of traffic safety grants. Daily, my purview is the state of Arkansas. I oversee the enforcement of our Seat Belt Enforcement Campaign and Impaired Driving Campaign, as well as our text messaging campaign which is known as Distracted Driving Enforcement. I try to get the relevant agencies to carry out enforcement and use these media campaigns to drive education and awareness throughout the state," he replies, adding, "I also perform oversight on the financials, which basically means making sure our funds are used to purchase proper equipment and checking that everything our campaign spends money on is authorized through state and federal regulations."
Later on in the interview, Dean Scott dispenses some valuable advice for those seeking a career in federal traffic safety planning, recommending that they "study and read every regulation that's related to traffic safety, from management of pupil transportation to understanding all the rules surrounding impaired drivers in each state," and to "learn all the information available in the realm of occupant protection, which is the term we use for keeping people safe in vehicles."
Dean then proceeds to relate some all-purpose wisdom for attaining success in any industry, saying, "Always read things. Make sure you arm yourself with information because information is power. Whatever field you're in, whether it be electronics or the auto industry or traffic safety, learn every nuance of your job. If you learn every nuance, you're going to be unstoppable."
Anyone curious to read the full text of the interview will find it located here, while anyone interested in learning more about Dean Scott is encouraged to visit his professional website.
About Dean Scott:
Dean Scott grew up in Baltimore, Maryland. The youngest of seven brothers and one sister, he graduated from high school in 1987, having been singled out for excellence as the class valedictorian.

After high school, Dean enlisted in the US Army as a Military Police officer. He served in the Army for two decades, including a combat tour in Iraq and Humanitarian Service Mission in Goma, Zaire. Dean was awarded a Bronze Star for valor in combat in 2006. While in the military, he continued his education, receiving a Bachelor of Science Degree from Colorado State Pueblo in 1994, and later earning a Master's Degree in Management from Murray State University in 2004.

In 2008, Dean heard a spiritual call, becoming a full pastor in his own right the next year. Since then, he has served at the New Kingdom of Faith and Restoration Church in the Greater Northland of Kansas City, which provides food and other kinds of charitable relief for more than 100 families per month.

Dean Scott is currently a traffic safety official where he performs grant oversight of traffic safety programs and manages the financial disbursements and reimbursements of program grant funds. Dean received a Superior Achievement Award in 2022 for his leadership in Program Management.
Media Contact
Contact Person: Dean Scott
Email: Send Email
Country: United States
Website: dean-scott.com