Providers of yacht rentals in the Caribbean and Mexico, Day Yacht Charters, announce the launch of their mega yacht in Cabo San Lucas amidst reviews from clients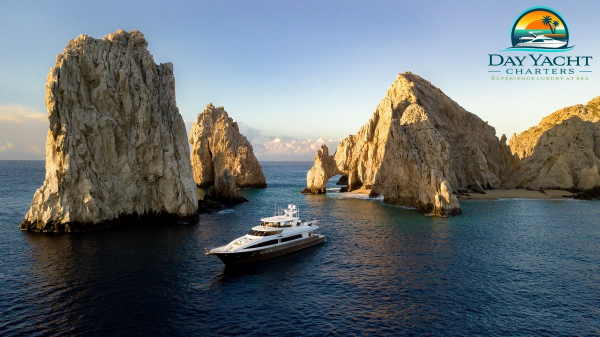 Day Yacht Charters is staying true to their goal of delivering the best possible experience to all categories of clients in Mexico and other service areas with the introduction of their 130' Yacht For Charter In Los Cabos. The move is particularly timely, as activities in different parts of the world begin to reopen and more people look to spend time outside their homes after months of lockdown.
There is an increasing popularity in water activities, due to the amazing benefits of being on the water. Consequently, the demand for boat and yacht charter has seen a tremendous increase in recent times as more people aim to ease stress and tension by spending more time on the water. The increasing number of private islands on cruise itineraries and the desire to explore more destinations have also seemingly driven the sector in recent times, with the yacht charter market benefiting from the increasing popularity. A recent report projected the global yacht charter market to hit over $27,000 million by 2027. The digitization of the market and emergence of innovative service providers have established the possibility of the market reaching record highs, with the likes of Day Yacht Charters playing a significant role in this respect, as substantiated with the 130' Yacht For Charter in Los Cabos.
Day Yacht Charters has a global presence, delivering Yacht Logistic Solutions and scheduled voyages to major destinations in different parts of the world, including Miami, Bahamas, and Cabo San Lucas Mexico, Cancun, Cayman Islands, and a host of others. The company boasts of a team of highly trained and well-experienced professionals, leveraging the latest technologies to offer an amazing experience to clients.
Day Yacht Charters specializes in luxury crewed motor yacht and boat rentals, with a fantastic fleet of yachts to meet the diverse needs of clients. The company has mastered the art of combining quality with relative affordability to offer safe, reliable, and cost-effective yacht transport, with services including week-long charters and yachting cuisine, party boats, yachts tours, and vacation yachts.
Over the years, Day Yacht Charters has grown to become one of the most sought-after service providers in the industry, enjoying rave reviews from clients across the globe. "Wonderful day at sea. Everything was provided including, wet suits, snorkels, towels, snacks, drinks, and friendly and capable staffs to serve and sail the boat! They were happy to spend our four hours any way we wanted. We got to snorkel, sail, and even see whales. We loved having a private motor yacht with only our group onboard. I will definitely do this again if I'm back in Cabo," said Robert Brown.
For more information about Day Yacht Charters and how to be a part of the luxury at sea lifestyle, visit – www.DayYachtCharters.com. Day Yacht Charters can also be found across social media, including Facebook and Instagram.
About Day Yacht Charters
Day Yacht Charters is one of the leading providers of charters in the Mexican Pacific Charters, Atlantic, Caribbean, Sea of Cortez, and also the Gulf of Mexico. The company covers several exotic destinations, offering a wide range of charter yachts for almost any budget from smaller-sized cruise boats to a huge over 100-foot high-end mega yacht.
Media Contact
Company Name: Day Yacht Charters
Contact Person: James Knight
Email: Send Email
Country: United States
Website: http://www.DayYachtCharters.com