In this romantic comedy a womanizing divorce attorney gets his comeuppance when he's hypnotized to hate sex. Only his beautiful therapist can help him by showing him there's more to women than the bedroom.
Los Angeles, CA – March 5, 2020 – Make a date to stream 'LOVE ADDICT' on Amazon Prime video today: https://amzn.to/2uSz4M3.
Directed and produced by Charis Orchard (Art of Love, Perfect Piece), LOVE ADDICT is a comedy/romance that follows Porsche-driving, Los Angeles hotshot, who is a divorce attorney by day, womanizer by night.
Written by two-time award winner Chris Pentzell (Last Call at Murray's, CSI: Crime Scene Investigations) with assistance from debuting feature-film writer, Adam Omar Shanti, LOVE ADDICT stars model and Big Brother star Courtney Stodden (Are You Scared Yet?, POP, Fashion & Sport), in her first acting roll.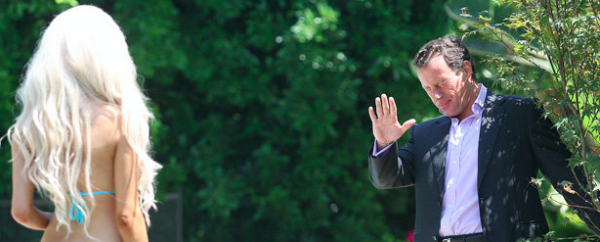 LOVE ADDICT follows Owen Maxwell (Elliot Haddaway), a charismatic, Porsche-driving Los Angeles divorce attorney and incredible womanizer. Owen signs up for hypnotherapy to help him stop smoking, but gets more than he paid for when the hypnotherapist – one of Owen's many former forgotten lovers – decides to get some revenge and "cure" Owen of his sexual attraction to women. What follows is a hilarious downward spiral of Owen's playboy lifestyle when he become physically sick whenever he gets turned-on, forcing him to go through "detox" with the aid of a former client, a no-nonsense therapist who runs a rehab center and teaches him that there is more to women than just their bodies.
Winner of the LA Comedy Awards for Best Comedy Film and featured at the Cannes Film Festival, this sexy comedy stars Courtney Stodden as Mrs. Davenport, a young and stunningly beautiful Los Angeles socialite wife who spends her days sipping on cocktails while sunbathing and trying to figure out why Owen won't give her the attention to which she is accustomed.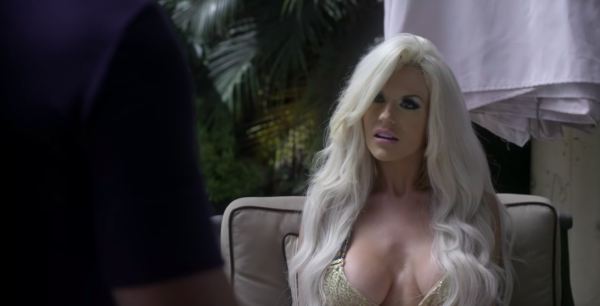 Watch Owen get a taste of his own medicine with the trailer for LOVE ADDICT here: https://vimeo.com/110427408.
Alongside Courtney Stodden, LOVE ADDICT has a hilarious and captivating cast, starring French-Lebanese actor, Elliot Haddaway (Chi-Raq the Series, Muffin's Coffins), Alyshia Ochse (True Detective, The Other Woman), Candace Kita (It's Always Sunny in Philadelphia, Bad News Bears), Phil Proctor (Monsters Inc., Assassin's Creed) and Simona Roman (8ish, Theft by Deception).
For more information, go to the website: http://www.loveaddictfilm.com.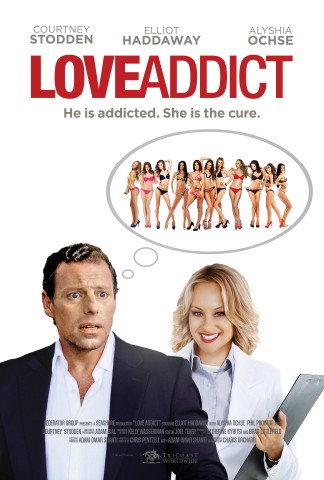 LOVE ADDICT (2016, 89 min.) Directed by Charis Orchard. Editor: Joel Terry. Cinematography: Adam Bial. Original Music: Joel Christian Goffin. US, English. Seashore Productions, TriCoast Entertainment.
PRODUCTION COMPANY: Seashore Productions.
About TriCoast Entertainment:
TriCoast Entertainment is a premium Domestic Distributor, representing the best of U.S. and international films: in theaters, on VOD, on DVD and TV. Sister company to TriCoast Worldwide and TriCoast Studios, the company is located at the Studio facility in Culver City, Los Angeles.
Founded by: Strathford Hamilton and Marcy Levitas Hamilton: https://www.tricoastworldwide.com/
Media Contact
Company Name: TriCoast Entertainment
Contact Person: Jenna Wilen
Email: Send Email
Phone: 3104587707
Address:11124 Washington Blvd.
City: Culver City
State: California
Country: United States
Website: http://www.tricoastworldwide.com