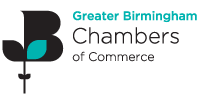 Greater Birmingham Chambers of Commerce
The Greater Birmingham Chambers of Commerce will continue to Connect in this worst situation. COVID 19 has spread everywhere in the world and continue destroying the world's economy. Many businesses are feeling the impact of Coronavirus (COVID-19) on their pipeline of work, supply chain, or workforce. Support and Grow businesses throughout this unprecedented period as we and our members work hard to Keep Business Moving. We're here to help however we can, including providing opportunities to –
World Health Organization prescribed social distancing to avoid becoming the victim of this virus. This safety precaution forces everyone to work remotely and avoid any face to face or physical interaction. Remote working and social distancing are likely to remain features of business in the UK for a few months. As a result, being able to do work from home or business digitally and flexibility is even more important now than ever before. You can find guidance and case studies from Chamber members on our website.
We recognize that it is simply not possible for all business activity to move online and offsite. You can find out more about how we are lobbying for greater support for businesses.
The support that has been available to help businesses and charities survive the Coronavirus pandemic is unprecedented. However, while we welcome its ambition the Greater Birmingham Chambers of Commerce will continue to planning the Government to fill the gaps in existing support on behalf of our members.
The report "Mind the Gap" sets out the core areas requiring further attention to help to accomplish our mission of "Keep Business Moving" throughout this unprecedented period. The situation continues to be fast-paced and changeable. We are currently polling businesses weekly on their experience of COVID-19 as part of the British Chambers of Commerce COVID-19 Business Impacts Tracker. You can see the whole report on the website. Few points are mention below:
Manage a smooth return to the workplace through clear, concise & honest communication with employers & additional support for SMEs facing significant costs to avoid any unhealthy activity.
Implement an ambitious program to prevent any long term economic damage through transitional and long term measures as lockdown and COVID 19 schemes end and the new economic reality becomes apparent.
Negotiate an EU-UK trade deal that delivers for businesses and keep an open mind to requesting an extension to the Brexit transition period if a deal cannot be delivered in the current timeframe.
Take steps to significantly increase the funding available through the "discretionary" grants scheme and give local areas control over devolved funding to support those businesses and charities still falling through the gaps in existing support mechanisms
Help the hardest hit sectors & their employees by providing sector or needs tested business support program, reviewing Government policy on quarantining international arrivals and using the West Midlands as a test-bed for piloting fully unlocking the hospitality sector safely
Has your business been impacted by Coronavirus? Contact your relationship manager or submit a message on our website. Or for more information please contact us or visit the website https://www.greaterbirminghamchambers.com/coronavirus-update/coronavirus-support-guidance/
Media Contact
Company Name: Birmingham Chamber Of Commerce And Industry
Contact Person: Sumit
Email: Send Email
Phone: 0121 454 6171
Address:75 Harborne Road
City: Edgbaston
State: Birmingham
Country: United Kingdom
Website: www.birmingham-chamber.com