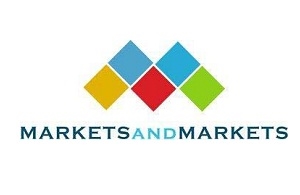 IBM (US), Microsoft (US), Salesforce (US), SAP (Germany), Broadcom (US), Okta (US), Akamai Technologies (US), Ping Identity (US), ForgeRock (US), LoginRadius (Canada), HID Global (US), ManageEngine (US), WidasConcepts (Germany), Acuant (US), Omada (Denmark), OneWelcome (Netherland), GlobalSign (UK), Ubisecure (Finland), SecureAuth (US).
Consumer IAM Market by Offering (Solutions, Services), Solution (Identity Governance, Identity Verification and Authentication, Access Management, Behavioral Analytics), Services, Deployment mode, Vertical and Region – Global Forecast to 2028
The global consumer identity and access management market size is projected to grow from USD 8.6 billion in 2023 to USD 18.1 billion by 2028 at a Compound Annual Growth Rate (CAGR) of 16.2% during the forecast period. The expansion of the CIAM market is being propelled by a rise in security breaches and cyber-attacks and the demand to deliver a frictionless customer experience.
Download PDF Brochure: https://www.marketsandmarkets.com/pdfdownloadNew.asp?id=87038588
Based on offerings, the services segment is expected to grow at a higher CAGR during the forecasted period.
The services provided by security vendors aim to help customers effectively utilize and manage CIAM. These vendors offer various types of support, including consulting, training, education, and ongoing assistance. Their primary focus is to assist organizations in meeting their business objectives using their CIAM products. Vendors employ up-to-date techniques, comprehensive strategies, and expertise to address the security needs of organizations. They also provide tailored implementation and risk assessment and help deploy CIAM according to industry best practices.
By services, the integration and deployment services segment is expected to hold a larger market size during the forecast period.
Integration and deployment services are provided by experienced industry experts, domain specialists, and security professionals. These professionals assist organizations in designing and implementing effective CIAM strategies, mitigating risks, preventing revenue losses, and enhancing security within their existing information systems. These services are particularly crucial for non-IT companies with the expertise to navigate complex security technologies and safeguard their organizational data. By leveraging integration and deployment services, organizations can tap into the knowledge and guidance of experts to ensure a robust and secure CIAM implementation.
Government regulations and the imperative for compliance have also played a significant role in driving the adoption of CIAM solutions and services as businesses strive to meet security requirements and protect sensitive data. Additionally, megatrends like artificial intelligence and blockchain into identity are emerging in the CIAM market to better identify authorized users for networked systems. Together, these factors form a powerful force behind the growth and advancement of the CIAM market.
Request Sample Pages: https://www.marketsandmarkets.com/requestsampleNew.asp?id=87038588
What is CIAM?
Consumer IAM (CIAM) is a software solution based on a security framework designed to manage and protect digital identities, sensitive credentials, and consumers' accounts from unauthorized access. CIAM solutions are designed for the use of consumers and can be scaled to manage millions of identities. Additionally, they assist organizations in collecting, storing, and analyzing consumer data, which can be used to create sales opportunities and brand loyalty.
Unique Features in Consumer IAM Market
Insightful characteristics of the Consumer Identity and Access Management (CIAM) sector were changing how businesses handle client identities and access to digital services. These solutions prioritised the user experience and provided cross-platform self-service, registration, and login options. Registration was made easier by integration with social identities, and consent and privacy management made sure that data protection laws were followed.
Through the use of push notifications and multi-factor authentication techniques, security was improved. The customisation possibilities in CIAM systems maintained consistent branding while handling huge user numbers. Regulatory compliance handled data protection regulations like the GDPR, while user analytics supplied insights into behaviour to help organisations tailor offerings.
While identity verification techniques improved security, single sign-on streamlined access. In place of conventional passwords, the passwordless authentication movement used biometrics or hardware tokens. In order to accommodate a variety of use cases in the changing digital environment, CIAM solutions covered both B2B and B2C situations.
Major Highlights of the Consumer IAM Market
Major developments in the Consumer Identity and Access Management (CIAM) market were transforming how businesses controlled customer identities and digital access. Incorporating social identities made user onboarding easier, while CIAM solutions prioritised user-centric experiences by offering seamless registration, login, and self-service choices across platforms.
Tools for managing consent and privacy made guaranteed that data protection laws were followed, while multi-factor authentication techniques improved security. These systems offer modification to retain consistent branding and were built to manage high user numbers. Businesses were able to modify their offerings thanks to analytics insights into customer behaviour, and regulatory compliance took care of data protection needs.
Access was made easier with single sign-on, and security was improved with identity verification techniques. Passwordless authentication, which is on the rise, and support for B2C and B2B scenarios demonstrate how flexible the market is to different operating requirements.
Competitive overview:
The CIAM market is led by some of the globally established players, such as Microsoft (US), IBM (US), Salesforce (US), Ping Identity (US), Akamai Technologies (US), SAP (Germany), Broadcom (US), Okta (US), ForgeRock (US). Partnerships, agreements, collaborations, product developments and acquisitions, are some of the various growth strategies by these players to increase their market presence.
Inquire Before Buying: https://www.marketsandmarkets.com/Enquiry_Before_BuyingNew.asp?id=87038588
IBM is a multinational computer technology and consulting corporation. It operates through five business segments: Cognitive Solutions, Global Business Services, Technology Services, Global Financing and Cloud Platforms, Systems. The company provides many authentication options and is equipped with multiprotocol federation capabilities. It also offers robust user authentication, which helps protect user identities from web security threats. IBM offers IBM Security Verify. The modular IBM Security Verify solution provides deep, AI-powered context for both consumer and workforce identity and access management (IAM). With a low-friction, cloud-native, software-as-a-service (SaaS) strategy that utilizes the cloud, it helps secure users and apps inside and outside the organization. IBM also provides professional and managed services in CIAM with Consumer IAM Security Services. It uses risk-adaptive methods to reassure known users of their identity using multifactor authentication (MFA) or passwordless logins such as social login.
Microsoft is one of the key developers and manufacturers of personal computers, computer software, consumer electronics, and services. It also provides these offerings and other managed and professional services. The company operates through three major business segments: Intelligent Cloud, Personal Computing, Productivity and Business Processes.
Azure Active Directory B2C is Microsoft's cloud CIAM solution that helps organizations connect with their customers reliably and cost-effectively. The company caters to cloud customers through its DC network, which offers more than 70 compliance offerings in the cloud and has a global presence in 54 Azure locations. It also provides smooth integration with Microsoft applications. Microsoft also offers an Entra product portfolio. It includes Microsoft Entra Permissions Management, Microsoft Entra Identity Governance, Microsoft Entra Workload Identities, and Microsoft Entra Verified ID. These solutions protect every identity across all environments, including partners, customers, workers, and apps.
SAP is one of the leading providers of enterprise application software to global organizations. The company also provides analytics and business intelligence solutions. In the CIAM market, it offers SAP Customer Identity and Access Management for B2C. SAP acquired Gigya, a leading CIAM solutions provider, and strengthened its portfolio in the CIAM market. SAP Customer Identity and Access Management for B2C help seamlessly onboard customers and boost ROI by fueling personalization capabilities with first-party, permission-based data. It also protects against account take-over attacks by providing passwordless authentication options and adapting experiences using AI-driven, risk-based authentication. The solutions also help build rich customer profiles from permission-based customer data and orchestrate them across every application and service in the organization's technology stack. SAP caters its solutions to various industry verticals, including government, BFSI, retail and eCommerce, education, manufacturing, media and entertainment, publishing, and travel and leisure. The company includes the world's leading enterprises across North America, Europe, APAC, MEA, and Latin America.
According to MnM's approach to evaluating the market, most businesses use various organic and inorganic growth tactics to hold onto their market share. In 2020–2022, transactions rose by 50–60%. Alliances, acquisitions, collaborations, and partnerships together are covered in these agreements. Organizations are anticipated to embrace organic growth strategies starting in 2022 to provide end consumers with CIAM solutions and services, which would assist businesses in boosting market revenue.
Media Contact
Company Name: MarketsandMarkets™ Research Private Ltd.
Contact Person: Mr. Aashish Mehra
Email: Send Email
Phone: 18886006441
Address:630 Dundee Road Suite 430
City: Northbrook
State: IL 60062
Country: United States
Website: https://www.marketsandmarkets.com/Market-Reports/consumer-iam-market-87038588.html