Protecting Pups from Chocolate Poisoning During Holidays with ydowelovepets.com's Tool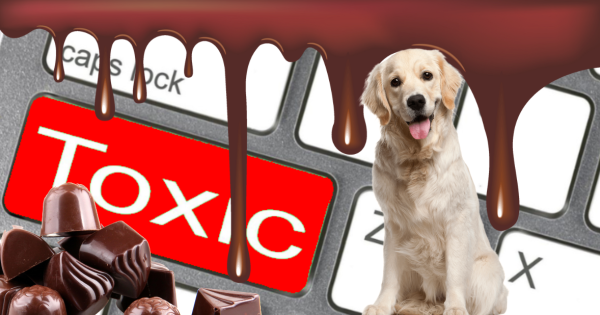 To help owners protect their pups and learn how much chocolate is bad for dogs, ydowelovepets.com has created a free chocolate toxicity calculator for dogs. The tool allows users to input the type of chocolate ingested and the weight of their dog to calculate approximately how much methylxanthines (the toxic compound in chocolate) have been ingested. The calculator then provides information on what symptoms to expect and whether a visit to the vet is necessary.
It's a scenario that many dog owners have faced: their furry friend snatches a piece of chocolate from the counter or finds a stash of wrappers in the trash. Chocolate is a common treat for humans, but it can be toxic for dogs, causing symptoms ranging from vomiting and diarrhea to tremors and even death. With its chocolate calculator, the team at ydowelovepet.com is out to ensure that pet owners know precisely what is a lethal chocolate dose for dogs.
Not only does the calculator help owners to identify toxic quantities of chocolates for dogs, it also helps them to act accordingly if a dog ate chocolate when it shouldn't have. In short, it does not only identify problems, but also suggests ways to solve them.
According to Laura Evans, founder of ydowelovepets.com, cases of chocolate poisoning in dogs increase significantly during celebratory holidays like Christmas and Easter. "During the 2021 Christmas season, we saw a 335% increase in chocolate poisoning cases," says Evans. "It's important for dog owners to be aware of the risks and know what to do if their dog ingests chocolate."
"The dog chocolate toxicity calculator is a quick and easy way for dog owners to determine the risk of chocolate poisoning and take the necessary steps to protect their pet," says Evans. "It's just one way we at ydowelovepets.com are dedicated to helping dog owners keep their pets healthy and happy."See the brand's YouTube page, dedicated to pet care: https://www.youtube.com/watch?v=CxocopbgTiY
"Our chocolate toxicity calculator is a simple but crucial tool for dog owners. It's especially important during holidays when chocolate is more prevalent in households. We want to help pet owners make informed decisions about their dog's health and keep them safe from accidental poisoning." – Laura Evans, Founder of ydowelovepets.com.
Media Contact
Company Name: Ydowelovepets.com
Contact Person: Laura Evans
Email: Send Email
Country: United States
Website: https://ydowelovepets.com/