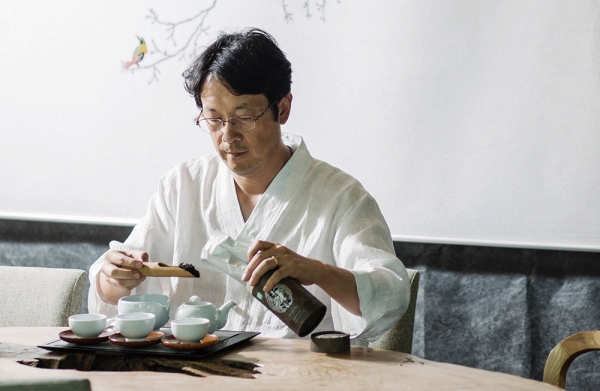 Minsoo Seo, the CEO of the traditional Korean tea brand "Hankook Tea", has been designated a "Korea Grand Master" by the Ministry of Agriculture, Food and Rural Affairs (MAFRA) in Korea.
Hankook Tea, which has continued over 70 years of history and tradition in tea, is headquartered in Sotae-dong, Dong-gu, Gwangju, South Korea. The first Korean tea company to properly reproduce malcha (powdered green tea) and hwangcha (partially oxidized tea), Hankook Tea has also taken the lead in the popularization of Korean traditional green tea (jaksul cha), as well as a variety of herbal tisanes.
Hankook Tea is characterized by excellent quality and taste, as it cultivates high-quality tea leaves through direct management of its Honam Tea Estates, with tea fields located in Jangseong, Yeongam and Haenam.
Moreover, it is building high standards and trust by acquiring the HACCP certification, Kosher certification, Halal certification, organic food ISO22000 certification, as well as USDA and EU organic certifications
In order to expand the capacity of the Korean traditional tea industry, Hankook Tea actively exports to Germany, Japan, Australia, and Singapore, as well as the United States.
Hankook Tea also contributes to the development of tea culture in everyday life by opening tea training centers where individuals and groups can come receive free education and spread tea culture in Korea.
Minsoo Seo, CEO of Hankook Tea, expressed his strong will by saying, "I will develop tea culture by producing good tea so that consumers can drink teas as much as water."
Hankook Tea is recognized around the world for receiving the "Minister of Agriculture, Forestry and Fisheries Award" at the "Best Tea Competition for Globalization of Korean Food" in Korea, the "Excellence Award" in three categories at the "International Tea Competition", and the "China International Tea Award".
Media Contact
Company Name: Hankook Tea
Contact Person: Yeonok Kim
Email: Send Email
Country: South Korea
Website: www.hankooktea.com