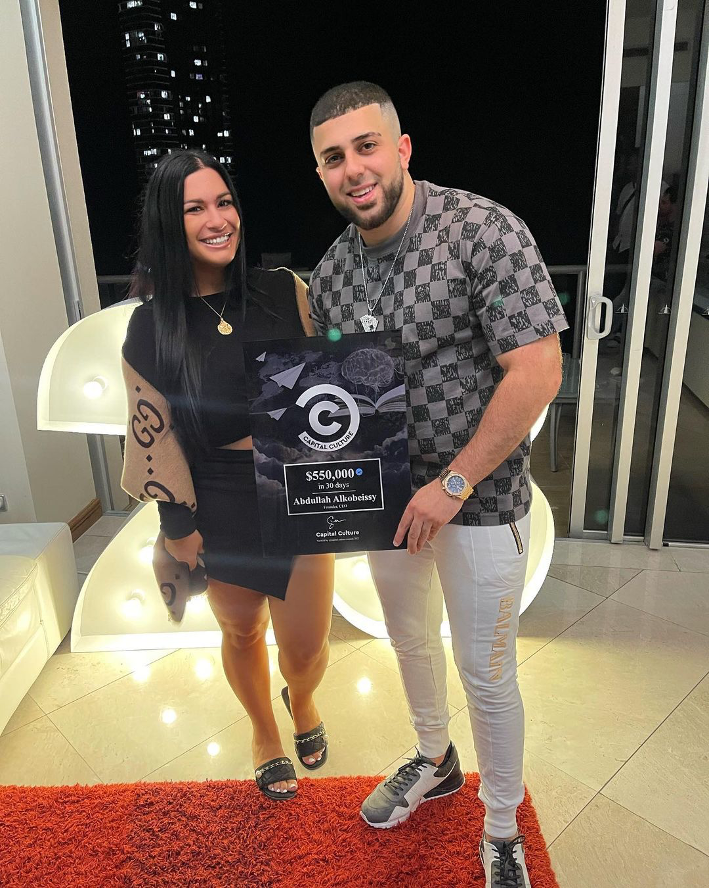 2x Award winning entrepreneur, Aysha Sun founder of Capital Culture Awards has verified over 24 million dollars in sales celebrating entrepreneurial excellence all over the world.
Aysha says the company celebrates success by recognizing industry pioneers and innovators, allowing them to showcase their achievements through a global platform.
As an entrepreneur herself, Aysha owns an online school with over 250,000 students and understands that success is a journey of high performance, setbacks and resilience to stay on top.
Aysha's big dream is to create a unique opportunity for entrepreneurs from around the world to connect with each other, recognize their accomplishments and celebrate how far they have come.
Capital Culture takes pride in verifying change makers, extraordinary entrepreneurs, the top 1% and the eligibility is based 100% on merit! It doesn't matter which software or coach you have!
Currently Aysha is verifying an award for $800,000 in 30 Days and inspiring entrepreneurs everywhere. Winning these awards is the opportunity to share success stories with their audience.
If you want to discover more about Aysha and the Stories of her Award Winners, follow us on InstagramTM @capital_culture_awards or
website here: www.capitalcultureawards.com
Media Contact
Company Name: Capital Culture
Contact Person: Aysha Sun
Email: Send Email
Country: Australia
Website: http://www.capitalcultureawards.com/