Author and retired professor, C. Arthur Ellis, Jr., Ph.D., releases a new book titled "Blood on the Suwannee," where he traces the history of racist police killings to the mid 20th century
In light of the current trend of racist policing of African Americans, C. Arthur Ellis, Jr., Ph.D. is doing a throwback into the unfortunate phenomenon with the goal of facilitating a systemic change. Dr. Ellis recently released Blood on the Suwannee, a book that tells the story of three murders on the banks of the Suwannee River over the course of three decades in the Jim Crow South.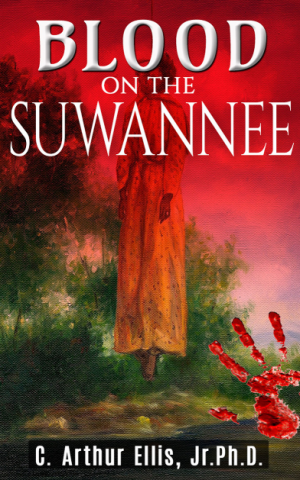 "Blood on the Suwannee is the poignant story of three murders on the banks of the Suwannee River from the 1930s to the 1950s that provide insight into the policing of African Americans today. Whether in the Jim Crow South, or whether on the streets of cities today, our police force gives or withholds the breath of life along troubling racist lines," said Dr. Ellis.
The author takes readers down memory lane, portraying a time in history when law enforcement originated in slave patrols formed to return "property" to plantation owners. The book depicts how the past continues to reflect in the present and the unfortunate decay of the justice system—especially as it affects African Americans—and how a white police force can hold the power over the breath of life.

Video Link: https://www.youtube.com/embed/0RUcTgrpjNk
Dr. Ellis has appeared on several platforms to advocate for equality. He recently made an appearance in an episode of A Crime to Remember aired on the Discovery Channel to discuss his book, Zora Hurston and the Strange Case of Ruby McCollum. He has also been an invited guest speaker at the Miami International Book Fair and a guest on LA Theatre Works.
Blood on the Suwannee premieres as a pre-publication on Amazon as an entrant in the 2020 Kindle contest. The book has continued to garner reviews on different platforms, including Goodreads with a trailer available on YouTube by searching book title.
About C. Arthur Ellis, Jr., Ph.D.
C. Arthur Ellis, Jr., Ph.D. holds master's degrees in medical physiology and English literature and an interdepartmental Ph.D. in the humanities. The retired teacher and medical administrator has turned to his favorite past-time of writing to share his wealth of knowledge with readers across the globe.
Media Contact
Contact Person: C. Arthur Ellis, Jr., Ph.D.
Email: Send Email
Country: United States
Website: https://www.amazon.com/Blood-Suwannee-C-Arthur-Ellis-ebook/dp/B08GF9GKK7/ref=sr_1_1?dchild=1&keywords=blood+on+the+suwannee&qid=1598464911&sr=8-1