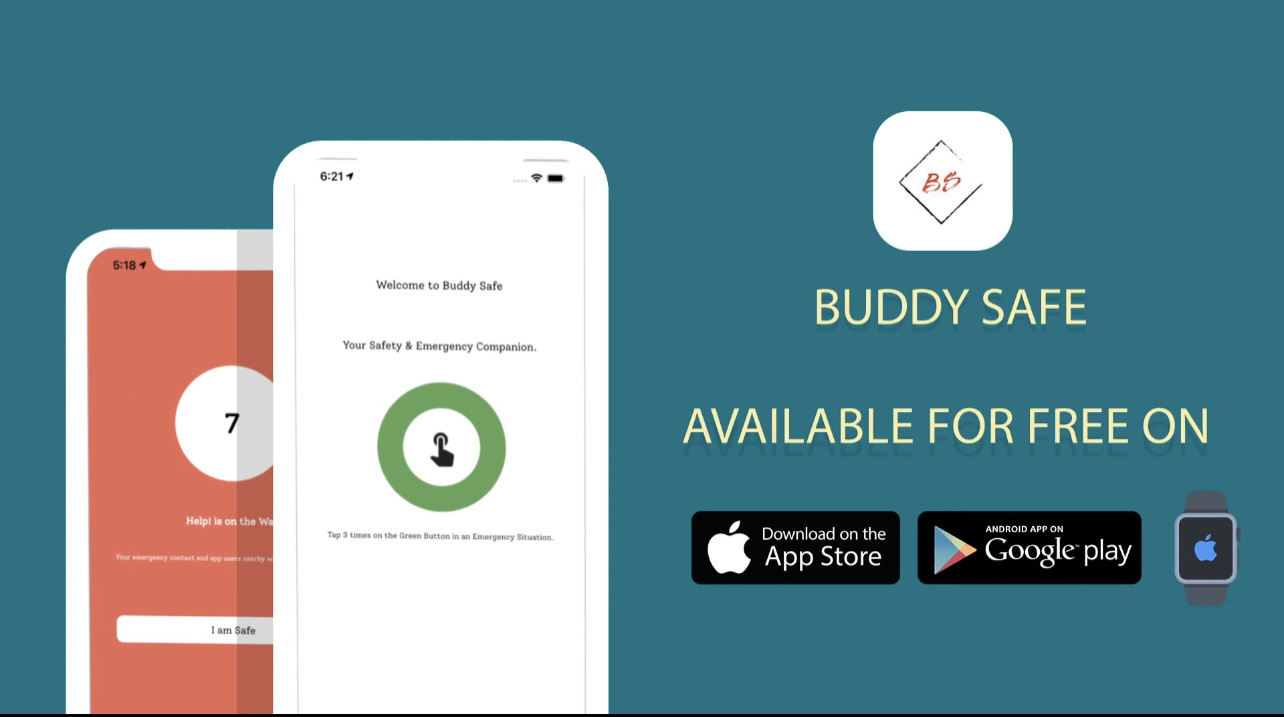 Buddy Safe mobile app provides people a platform and capacity to ward off predators and not be tragic victims.
With the world still very far from being a perfect place, and trouble only moments away, the newly launched Buddy Safe app has been launched to provide people with emergency companionship when they have no one else to turn to.
From the global pandemic to cries of injustice and hostility across the world, the year 2020 offered everybody a kind reminder that the world is toxic and far from perfect. Buddy Safe could not have come at a better time as the world looks to weed out the bad eggs in society and protect each other. Recently there have been cries from members of violence towards minority communities like Asian Americans, African Americans, Women, and old people. With an app like Buddy Safe, users can prevent tragic endings and not be victims.
As a security-enhancing app, Buddy Safe is easy to use. It allows users to register an emergency contact and have the app contact them automatically when trouble arises. Users within a 5-mile radius of any situation will also get a notification. That way nobody will ever have to be alone in their time of need. Buddy Safe has a video recording feature that is capable of recording a 10 to 15-minute video with audio once triggered which will be stored away for future reference. The app has a geolocation feature to give other users and the emergency contact as stated on Buddy Safe a live location and routing to the location of the person in distress to bring rescue quick and with relative ease. The app also has a panic button that provides a very loud alarming sound to pry off any intent before it escalates.
Buddy Safe will be launched on App Store and Google Play to cater to all smartphone users. A beta version of the app is currently available on Apple's App Store with more updates set to be released soon before the launch of the official launch of full version.
In addition to membership on the Buddy Safe mobile app, users will also have access to the Buddy Safe watch app. This will enable users to connect their smartwatches to the app and ensure that they can enjoy the benefits of Buddy Safe even without their mobile phones.
For more information about Buddy Safe and to get the latest updates as regards the launch of the app, please visit – https://buddysafe.app/.
Keep up with Buddy Safe on social media:
Facebook: BuddySafeApp
Twitter: buddysafe
Instagram: buddysafeapp
LinkedIn: buddysafe
Media Contact
Company Name: BuddySafe Ltd
Contact Person: Admin
Email: Send Email
Address:Newcastle upon tyne
City: Newcastle
State: England
Country: United Kingdom
Website: https://buddysafe.app/