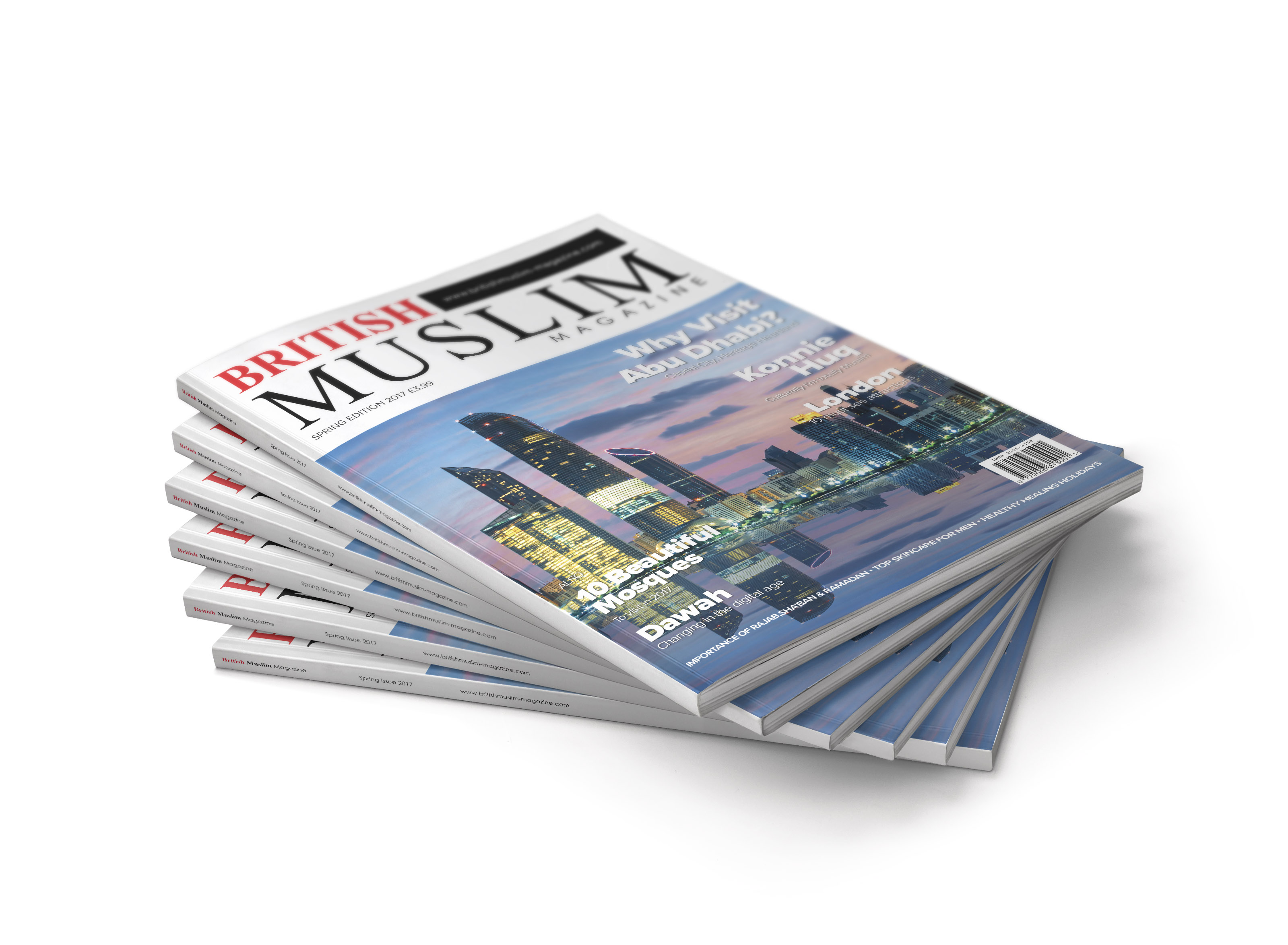 British Muslim Magazine is a quarterly travel & lifestyle publication that especially caters to the British Muslim audience. Founded by Natasha Syed, this is a leading quarterly magazine that offers insight into everything from shopping to food to halal travel. Aimed at women interested in knowing more about the rich culture and heritage of Islam, the Magazine has now become one of the leading lifestyle magazines in the country.
British Muslim Magazine, which is in its 6th year, is an enlightening magazine that offers valuable travel guidance, the latest fashion & beauty trends, wedding and honeymoon advice, property news, and stories behind world-renowned mosques, as well as tourist attractions. The magazine caters to 35+ years old readers who are interested in gaining knowledge about health, fashion, lifestyle and travel.
"The value of the global halal sector is over £2.8 trillion. In the UK, halal has offered a £1 billion boom to the economy, with UK Muslims contributing over £31 billion to the UK economy across all sectors. We have become Britain's leading Muslim halal travel and lifestyle magazine aimed at women who are like minded and looking for advice and adventure. My team is disrupting the market and I support them 100% in making every issue a much focused narrative about travel and lifestyle, positive new and OUR articles are relatable, with high quality production". Said Natasha Syed, Founder of British Muslim Magazine.
Over the years the Magazine has earned a legion of loyal readers. Each issue carries articles aimed at giving the audience unique glimpses of the Muslim traditions and culture. The magazine has witnessed a spike in subscription through the pandemic. On social media platforms, the magazine has reached over 65,000+ followers and last year they hit over 3M views digitally.

This year Syed PR & Publishing Limited who create British Muslim Magazine won the Media Innovator Award for Best PR & Publishing agency in West London, through Corporate Vision.
"I am extremely honored to be receiving such an important award (Best PR & Publishing agency in West London). I am grateful for the recognition we have received for our work, because I am very sure that every other nominee for this award was as capable, if not more, of winning this award. This was a huge honour and surprise and we were really pleased with the results." Said Founder Natasha Syed.
British Muslim Magazine is a beacon of hope and a symbol of empowerment. It showcases the lifestyle of Muslim women who are ambitious, stylish, confident and interested to explore the world. With 45,000 copies of the magazine printed and distributed in the UK, the magazine is easily available via WHSmith Online and via www.Readly.com. All the popular hotels, guest-houses and other upmarket retail outlets in the country also ensure a regular stream of distribution.
For more information, please visit: www.britishmuslim-magazine.com
Media Contact
Company Name: British Muslim Magazine
Contact Person: Media Relations
Email: Send Email
Country: United Kingdom
Website: https://www.britishmuslim-magazine.com