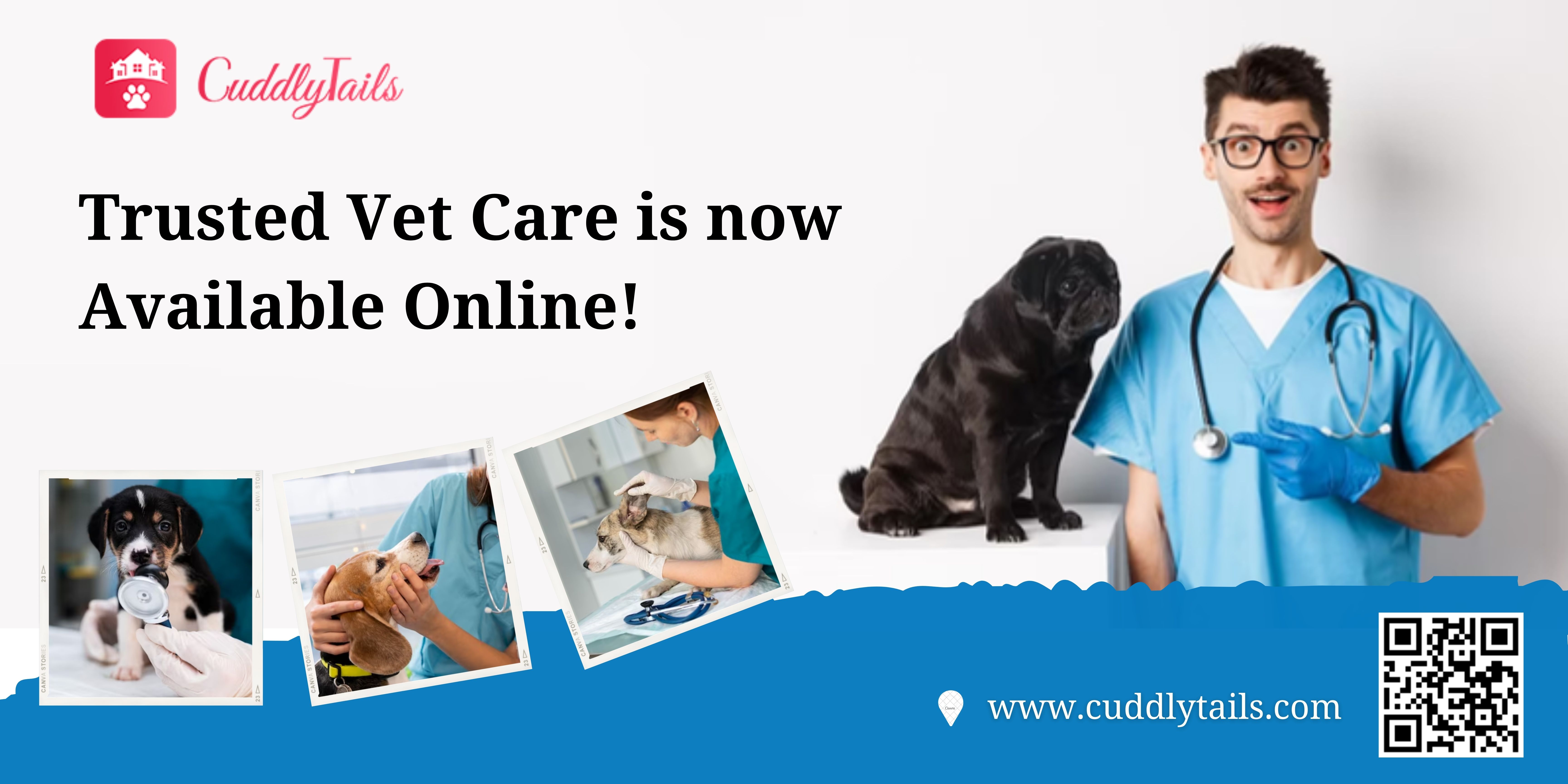 Virtual vet care is not a replacement for a veterinary clinic but an enhancement to your pet's healthcare journey
Cuddlytails brings dog lovers together, forming a pawsitive support network for pet parents to schedule pet sitting, boarding, and dog walking services across the United States. As a comprehensive one-stop destination for all things pet-related, the platform is all set to step into the future of pet care. Introducing Cuddlytails: 24/7 virtual vet care services aim to provide both existing and new pet owners with unparalleled convenience and peace of mind.
With a mission to serve every aspect of a pet's well-being, Cuddlytails will offer additional vet services to users who already booked pet care services through the Cuddlytails mobile application. It will revolutionize how existing users access healthcare for Veterinary online consultation for their furry companions, making their pet ownership journey more convenient than ever before. Pet owners can connect with licensed veterinarians from the comfort of their homes, ensuring their furry friends receive the attention they need, regardless of location or time constraints. Within a few clicks, they can seek expert help on their pet's behavior, nutrition, and health concerns, tailored to their specific needs.
How does Cuddlytails virtual vet care work?
The Cuddlytails application provides an overview of possible health issues affecting your pet through its innovative symptom checker. It has a robust algorithm to analyze your pet's symptoms and categorize them based on severity level, helping you make informed decisions about your pet's health. Thereafter, based on the severity level of your pet's symptoms, you can get care online and connect with vets for virtual consultations to discuss any concerns and receive professional advice on your pet's behavior, health, and nutrition.
Cuddlytails 24/7 virtual vet care and veterinary monthly membership is priced reasonably at $14.99/month with a 30-day free trial and unlimited access to online consultations, or at a flat rate of $19.99 for a one-time virtual consultation. They are currently offering a $15 coupon for first-time users, and the application is available via Google Play and the App Store.
Cuddlytails' founder and CEO, Rashi Arora, shared her enthusiasm for the launch of a 24/7 virtual vet care service: "Cuddlytails is committed to improving the lives of both pets and their owners. Our virtual vet care service is a significant step towards achieving this mission. We believe that by offering accessible and convenient veterinary care, we can enhance the well-being of pets and alleviate the stress that can come with traditional clinic visits."
Your pet's health journey is reimagined online with the launch of Cuddlytails: 24/7 virtual vet care services. For more information about Cuddlytails and its pet care service, visit their website at www.cuddlytails.com or follow them on social media: Facebook, Twitter, and Instagram.
Disclaimer: This article is for informational purposes only and should not be considered professional veterinary advice. Cuddlytails always encourages pet parents to seek immediate veterinary help during an emergency and consult with a licensed veterinarian for serious health concerns.
Media Contact
Company Name: Cuddlytails Inc.
Contact Person: Rashi Arora
Email: Send Email
Phone: +1 551-226-1561
Country: United States
Website: www.cuddlytails.com/