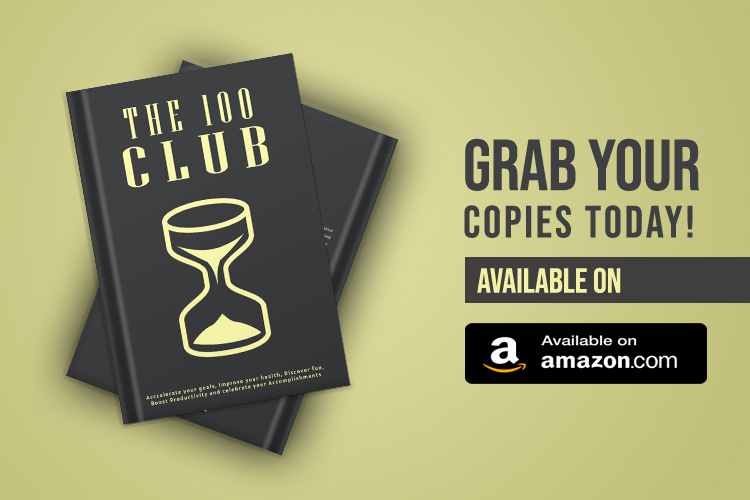 With his first book, The 100-Hours Method, Real Estate Mogul Brian DiPasquale delivers a new method of planning to be more effective and efficient; a weekly 100-hour plan. This plan is designed for people of all ages and cultures and seeks to provide a solution to curb procrastination and increase motivation by focusing on the present and connecting with others to Plan, Share, Inspire, Innovate, and Collaborate on your journey to change. Through this plan, DiPasquale explains how you, too, can empower yourself and take control of your life. The plan focuses on weekly goals designed by you that will enable you to begin transforming your life 100 hours at a time and achieve your best self.
In this 100-Hours Method of 'Accelerating goals,' DiPasquale explains how you can better achieve your goals by focusing on what you want in life and prioritizing what is most important.
The 100-hour Method breaks your week down into hours and allows you to plan what you want to do in those hours rather than having circumstances decide them for you. The plan allows you to focus on and improve your health, finances, work, family life, and, most important of all, time management. Through the 100-hour plan, you are able to focus on all of these at once. The plan motivates you, pulling you out of bed each morning and helping you not to miss out on anything important in life. The primary reason for writing, The 100-Hour Method is to help people achieve their goals and transform their lives. In this busy world that we live in, most of us do not have enough time to declutter our lives, clear our schedules, and organize a plan to complete our never-ending to-do list. This leads to being overburdened, which can cause stress, anxiety, and depression and leave us in an unmotivated, debilitating state.
However, by using the 100 Hours Method, suggested by DiPasquale, one can restructure and transform their life to the level one always wanted. The best thing about this plan is that it is not some over-the-top plan that requires you to become superhuman; no, this plan provides you with a way of life that you decide for yourself. DiPasquale suggests taking a simplistic approach of allotting some time to add value to your life and the lives of those you care about most. He further goes into detail by suggesting different ways you can incorporate this plan into your life. DiPasquale emphasizes following and making your own plan. If that wasn't enough, Brian also has a 100-hours club where the entire community shares, inspires and collaborates with one another in building better lives.
This book is a must for anyone looking to 'declutter' their lives and live the life they always aspired to have. This book teaches some out-of-the-box tools for solving many different problems in life. From exercises and diets to having fun and focusing on your positive energy, everything needed to begin living a fulfilled life is discussed in this book, The 100 Hours Method.
Media Contact
Company Name: Brian DiPasquale
Contact Person: Brian DiPasquale
Email: Send Email
Country: United States
Website: http://100hoursclub.com/