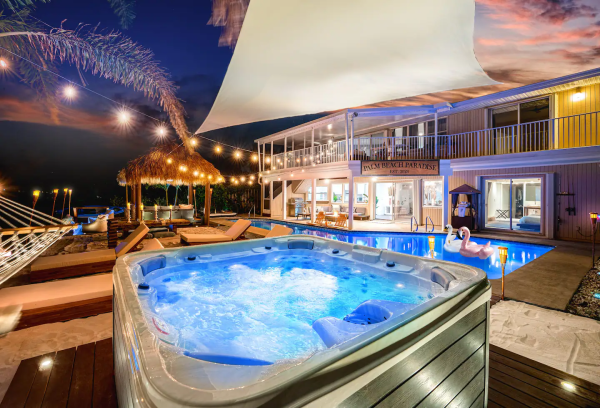 BNB Capital Ventures, renowned in the real estate investment arena, distinguishes itself through a specialized focus on the short-term rental sector. The company has achieved extraordinary success, boasting an impressive 95% occupancy rate across its portfolio of properties. What sets BNB Capital Ventures apart is its commitment to innovation, including the development of proprietary AI software aimed at revolutionizing its scaling capabilities.
For inquiries or to learn more about BNB Capital Ventures, please contact Jacobo Hernandez, Founder (BNB Capital Ventures), at +1 786-673-2378 or send an email to investors@bnbcapitalventures.com
About BNB Capital Ventures:
BNB Capital Ventures, a trailblazing force in real estate investments, has made waves by concentrating its efforts in the thriving short-term rental market. This strategic choice has yielded exceptional results, with the company consistently maintaining a 95% occupancy rate across its properties. In addition to its impressive investment track record, BNB Capital Ventures is at the forefront of technological innovation. The company is actively developing proprietary AI software that promises to redefine how it scales operations, providing investors with even more innovative and lucrative opportunities in the future.
Learn more at: bnbcapitalventures.com
Media Contact
Company Name: BNB Capital Ventures
Contact Person: Jacobo Hernandez
Email: Send Email
Phone: +1 786-673-2378
City: Miami
State: Florida
Country: United States
Website: bnbcapitalventures.com