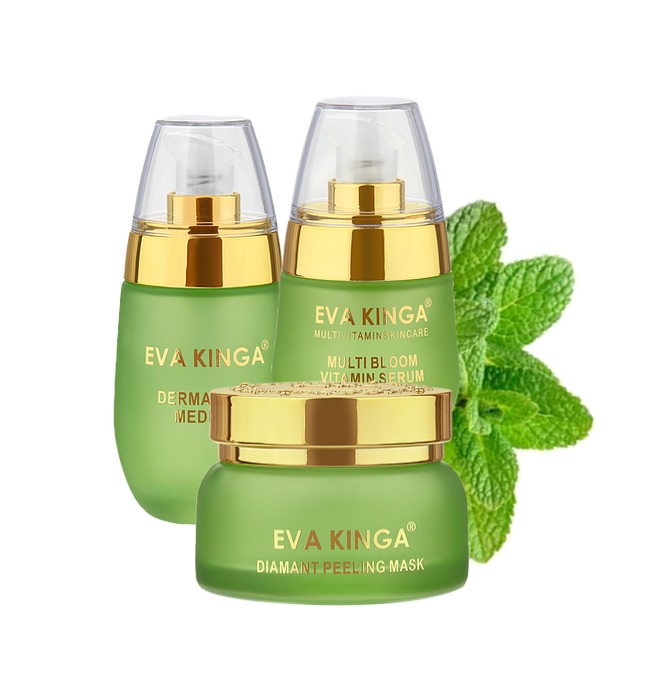 MULTI BLOOM is a German-based cosmetic company EK Excellence's line of premium products. Formulated with organic #GERMANVALUES, these products are unique, high-quality, and pro-health. CEO and founder of EK Excellence Eva Kinga proudly presents her collection of beauty products that radiate confidence and well-being.
EK Excellence accentuates the Made-in-Germany tradition, philosophy, quality, and exquisite passion. By developing an exclusive community with its customers, the company is focused on maximizing enjoyment with a love for green and organic details as a priority.
MULTI BLOOM promotes a self-immersive philosophy in the sensual beauty of the brand's exclusive products. The purpose is to have the consumer pamper themselves with a mix of special ingredients like diamond peeling granules, high skin glow, vitamins, essences & herbs, and more.
"Our nature inspiration paves the way for a healthy, green, beauty-oriented lifestyle. Our products are not only for special SPA occasions but for daily skincare. Now available for all ages and all skin types, thanks to Eva Kinga for this noble MULTI BLOOM collection", says a spokesperson for Eva Kinga.
The brand began with Eva Kinga's first step in preparation, i.e., with the solid and uncompromising selection of the details of the brand's healthy skincare products. Every ingredient is chosen by Eva Kinga with love, passion helping ​connect glamor and grace through philosophy, future and beauty.
"We use every day to improve our philosophy of a healthy future and to give meaning to everything we do. We are working on improvements in sustainability in various areas: packaging, content, working methods, and more. Always true: Made in Germany. Our constant goal is an ORGANIC future. For you. For us. Join us," says entrepreneur and cosmetics expert Eva Kinga.
MULTI BLOOM was created by Eva Kinga and today has grown into an international brand. Eva's work is inspired by exclusive German high-end ingredients. She studied at the Elite University RWTH Aachen, Germany. In 2005, while still in college, she established her first certified cosmetics workshop, and went on to gain work experience with a German royal cosmetic brand.
For more information, visit: www.evakingaskincare.de
Media Contact
Company Name: EVA KINGA Skincare
Contact Person: Eva Kinga
Email: Send Email
Country: Germany
Website: http://www.evakingaskincare.de