Innovative Female-owned intimate hygiene business, Couture Aesthetics, makes over 180k in sales after launching in the middle of the pandemic.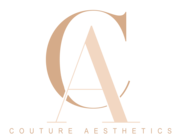 Couture Aesthetics Founder D'Naya Eubanks (25-year-old Licensed Esthetician) has become a powerhouse in the intimate hygiene industry by setting a new standard for women and men to take care of their intimate health. The brand has exceeded financial and social growth projections by making over $180,000 in sales within the first year of operations, amidst accolades from customers across the globe.
The global cosmetics industry has evolved over the years, growing to become a multi-billion-dollar market, Now with the emergence of Couture Aesthetics across the globe helping to drive the market, they are projected to be a million dollar brand by 2022. There has been an increasing demand for products formulated to enhance the intimate health of consumers and this brand has been meeting the demand. DNaya Eubanks and the team at Couture Aesthetics have curated a variety of products to ensure women and men alike can have their intimate hygiene needs met adequately.
The categories of solutions offered by this female-owned business include skin cleansers, intimate wipes, body oils, and skin exfoliators. Each of these products are made with natural ingredients that have been proven and certified to help intimate areas turn over skin cells to create a new healthy skin barrier. This allows their customers to accentuate their confidence and intimate awareness.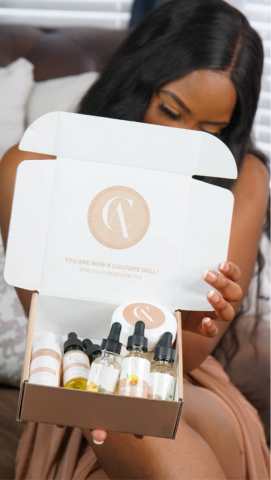 The brands best seller is the Couture Kit which is a three step system designed to step 1 cleanse the skin using the Hydrating Aloe Cleanser (removes dirt and bacteria to thoroughly cleanse pores), step 2 exfoliate the skin using the Nourishing Turmeric Scrub (remove dead skin cells from the surface, allowing new skin cells to develop to reduce discoloration and dry skin), step 3 nourish the skin through moisture using the Illuminating Glow Oil (using a dime sized amount to keep the skin from drying out). Customers are raving over this kit, "Listen! I am so in love with my wash scrubs and oils ! I never felt so soft and being in Vegas I was nervous because no one has ever made anything that works for my dry skin! And the smell lasted all night omg! I literally have to wake up at night and spray my body cause I have to sleep to the smell of my body "odd I know lol" but the pineapple oil lasted allllll night! A must buy! I wish I could do a video review lol" said Chrissy.
For more information about the Couture Aesthetics and their range of intimate health and wellness solution based products offered, visit their site or social media - http://thecoutureaesthetics.com/ Facebook, Instagram, and TikTok.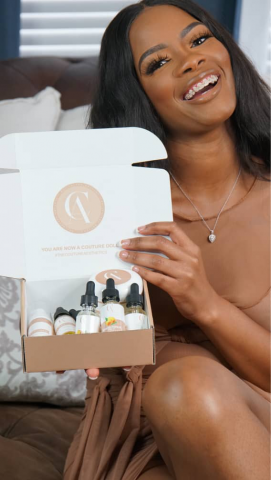 Media Contact
Company Name: Couture Aesthetics
Contact Person: DNaya Eubanks (CEO)
Email: Send Email
Country: United States
Website: thecoutureaesthetics.com